I always look forward to July.  It's the middle of summer, there's the Haven Conference, and we celebrate the 4th of July and also my husband's birthday.  The boys spent a lot of time in the sprinkler this month and we all had fun visiting with my sister and her kids who live in another state.  We also visited my in-laws for a few days, and got to reconnect with some good friends we haven't seen in years.  It was a pretty busy month, but full of happy memories.   🙂
Here's a recap of what happened on the blog: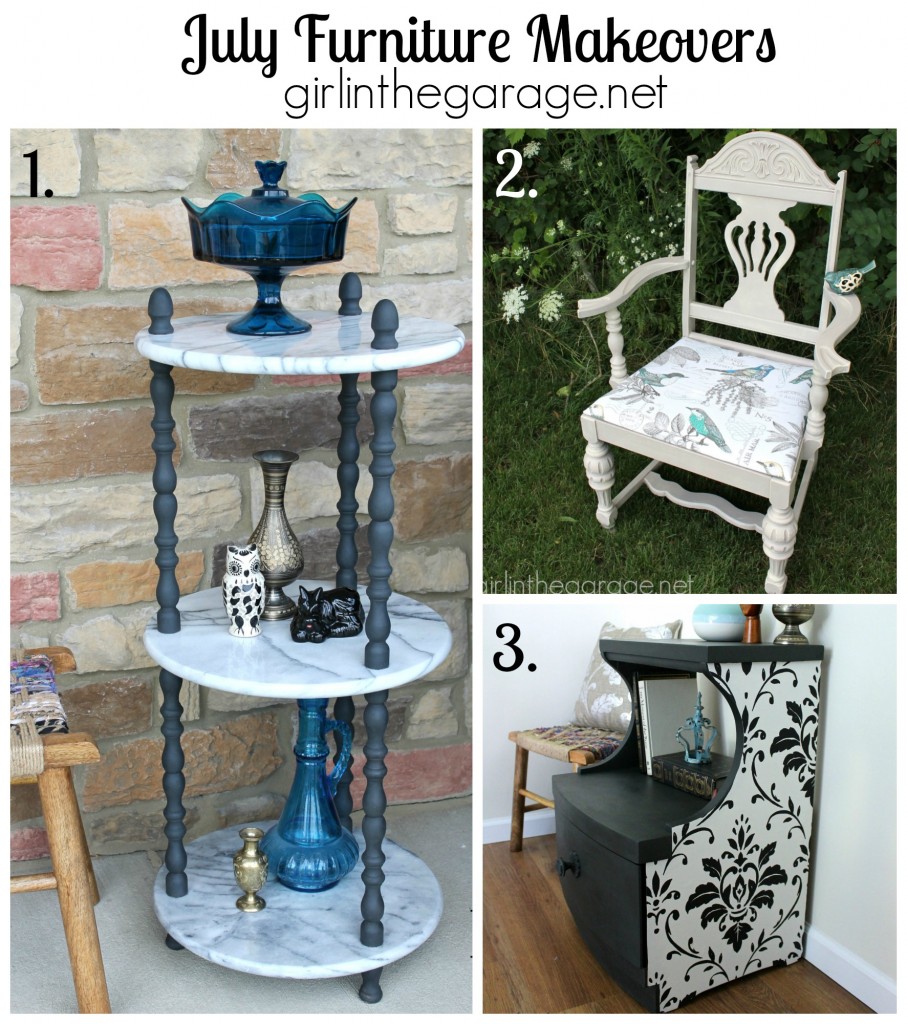 2.  Chair Makeover: Boring Brown to Beachy Birds
3.  Wallpaper and Chalk Paint Table
*
1.  Repurposed CD Holder to Flower Box Centerpiece
3.  Turquoise Decor for Bathroom Storage and Organization
*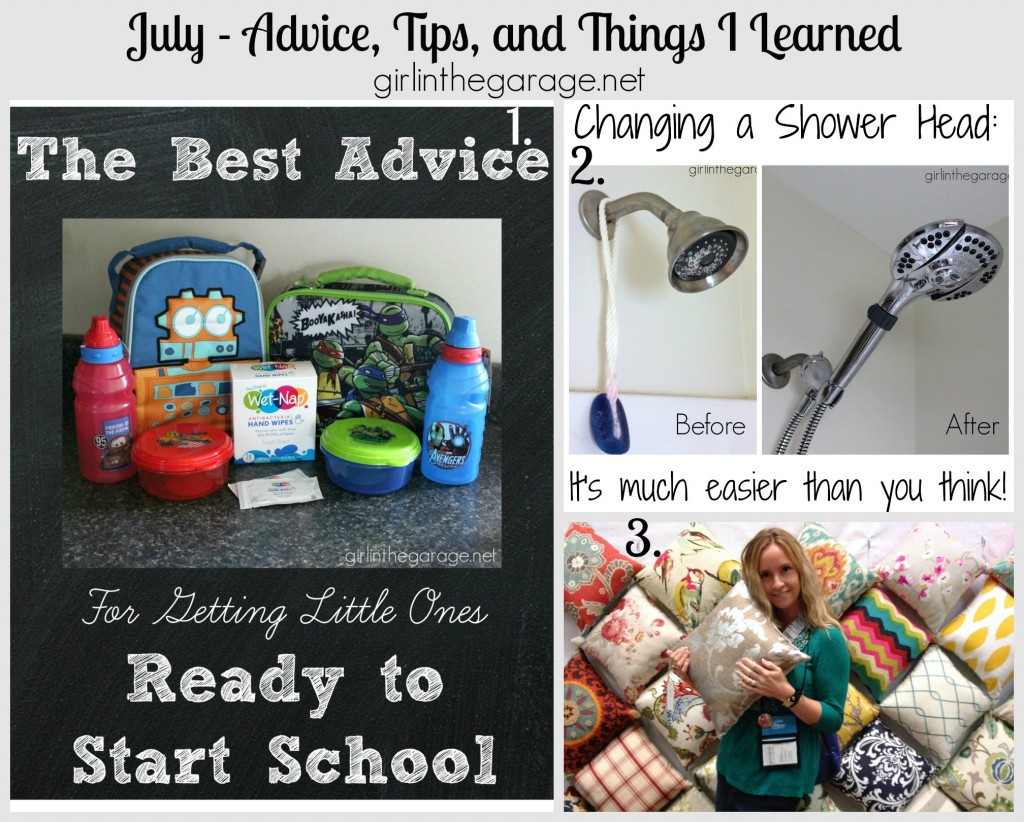 1.  The Best Advice for Getting Little Ones Ready to Start School
2.  Changing a Shower Head: It's easier than you think!
3.  Empowered by Haven Conference
*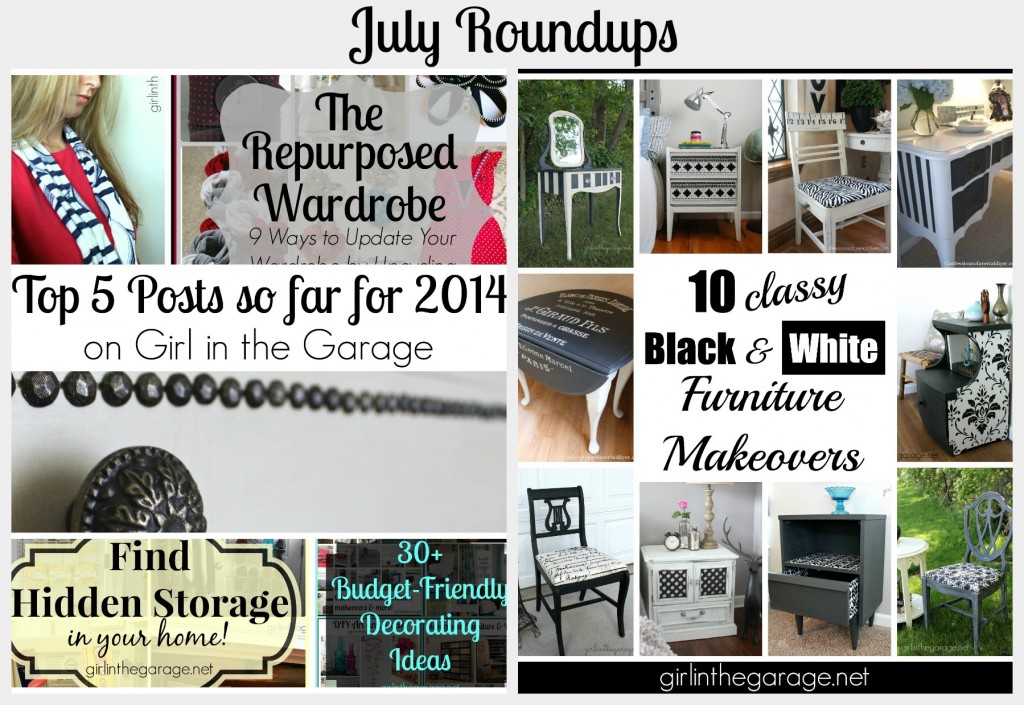 1.  My Top 5 Popular Posts for the First Half of 2014
2.  10 Classy Black and White Furniture Makeovers
*
Here's a peek at what's happening in August:
– The biggest thing going on in our lives is that the boys are both starting school.  It will be a big adjustment!  Not just for them but for me as well.  I'll have to start waking up early again (bummer) but I'll also have time during daylight hours to work on projects (YEAY).
– I have a big giveaway starting later this week – don't miss it!
– I will have a contributor post over at Live Creatively Inspired on August 16th.
– The theme for Themed Furniture Makeover Day later this month is decoupage.   😉
– Of course I have some furniture makeovers planned but I'm also working on the details of redoing a few things inside our home!  My fingers are crossed that I can get started on those this month…
Here's to a wonderful August!
Jen
If you didn't see it yesterday:  Stop by the Blogland Tour (Get to know me better and meet a few of my friends!)
Join the GITG Community
When you join this thriving online community of 90,000 creative souls, you'll be inspired to discover hidden artistic talents and learn skills to boldly face DIY projects with confidence.
You'll also receive my free guide "Just Paint It: 7 Tips for Transforming Furniture with Confidence."