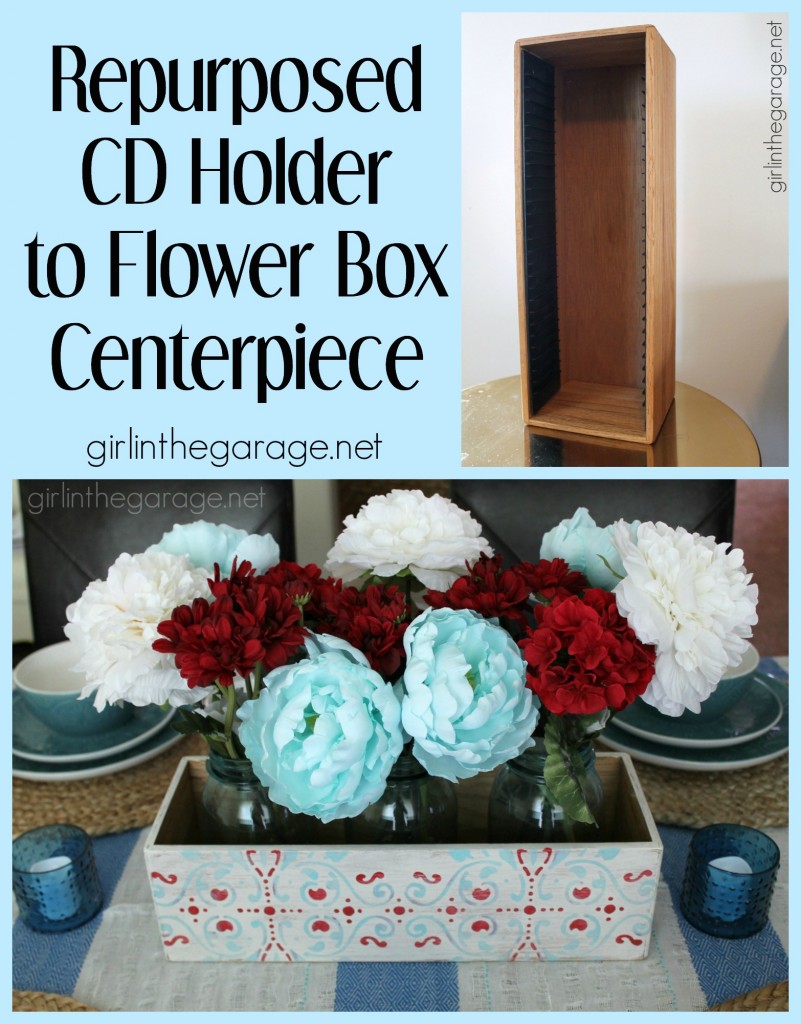 Hi friends, happy Wednesday!  I have an awesome upcycle to share with you today that will hopefully inspire you.  This project is proof that you can find interesting castoffs at Goodwill and repurpose them into something completely different and useful.  Once upon a time, this box proudly held someone's CDs.  It was functional, but far from pretty!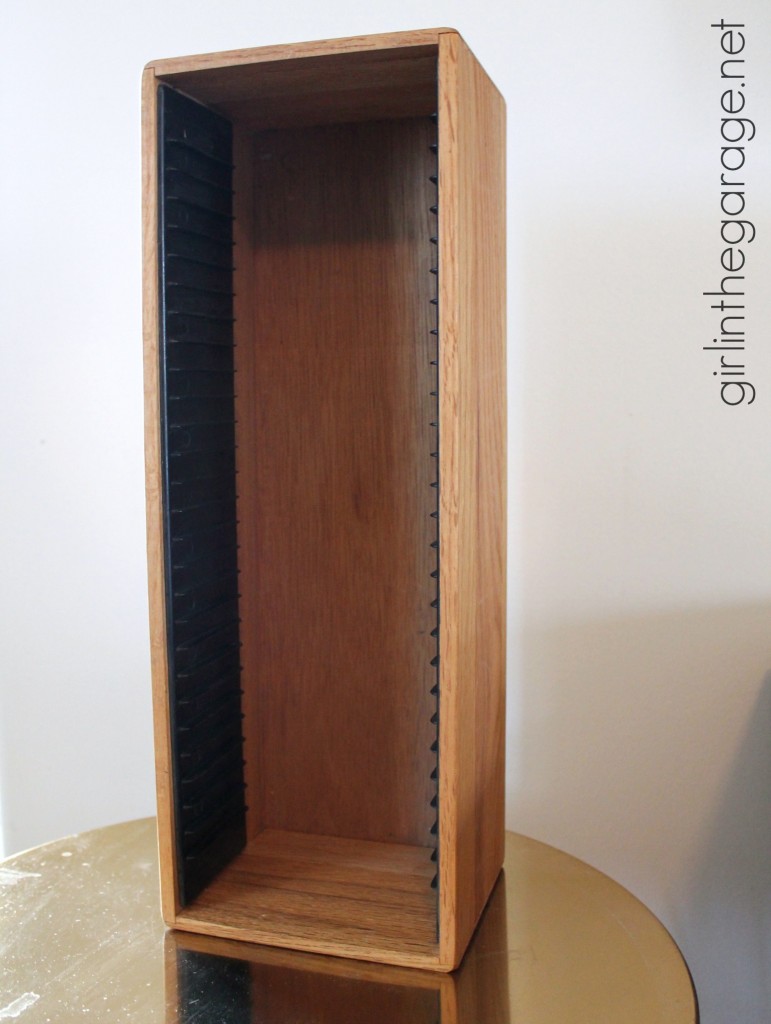 I made it into a beautiful DIY centerpiece in just a couple steps:
First I removed the black plastic holders.
Then I painted the outside of the box in Old White Chalk Paint.  One side at a time, I stenciled a design with red and turquoise paint.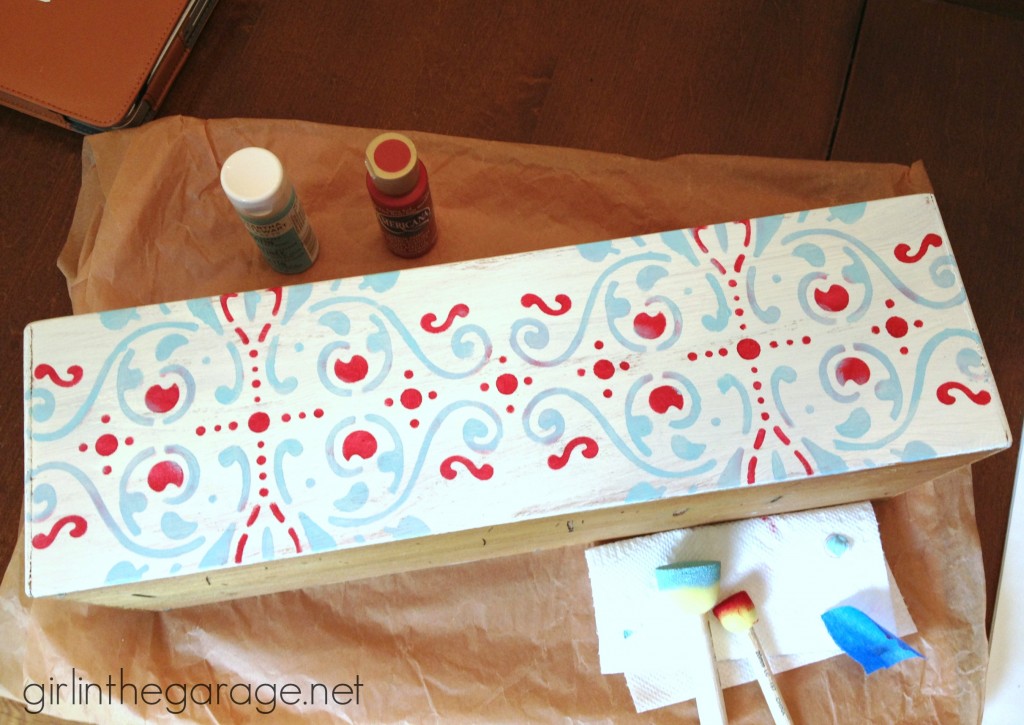 When all the sides were painted and dry, I lightly distressed with sandpaper.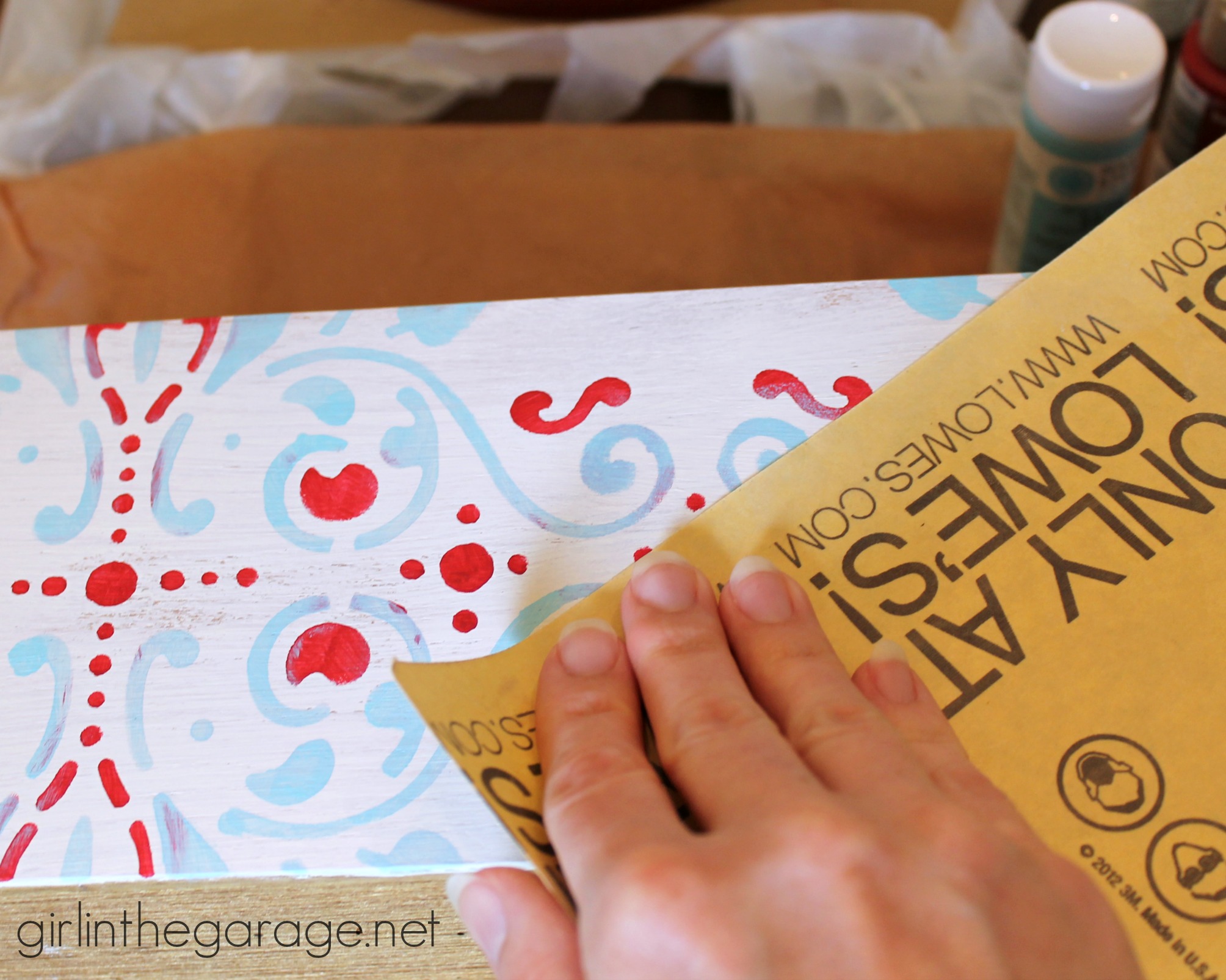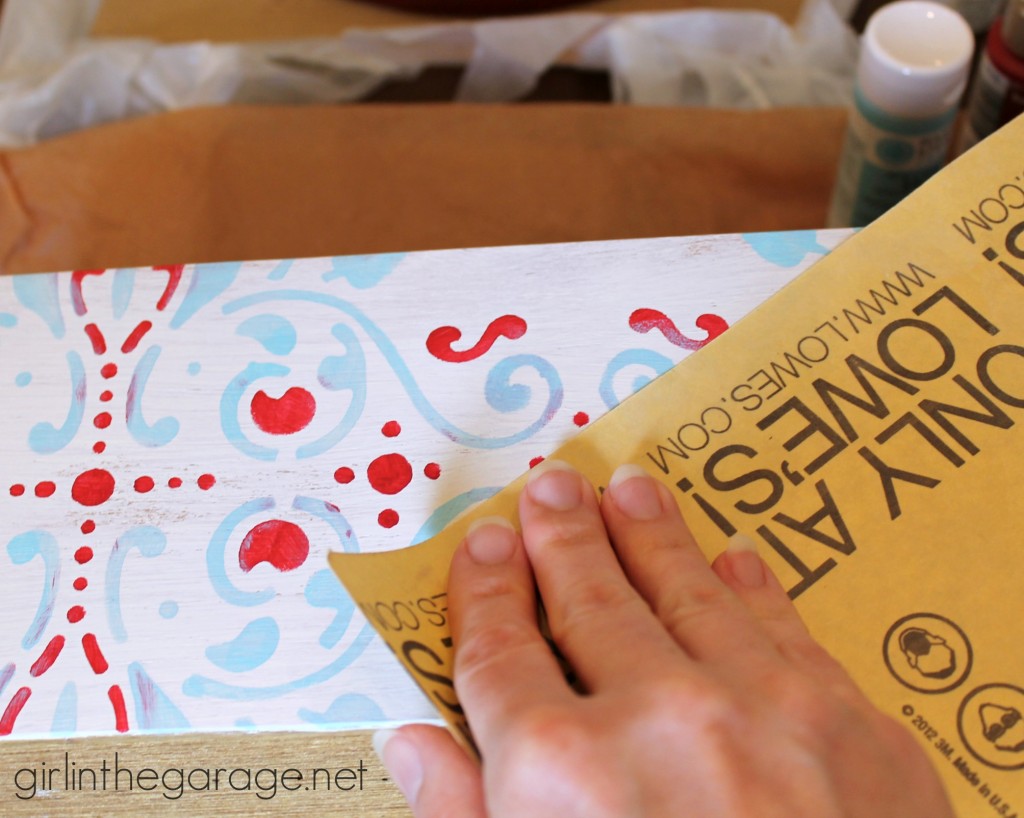 Finally I added three large blue mason jars that I got from a yard sale a few weeks ago, and filled them with faux stems from Hobby Lobby.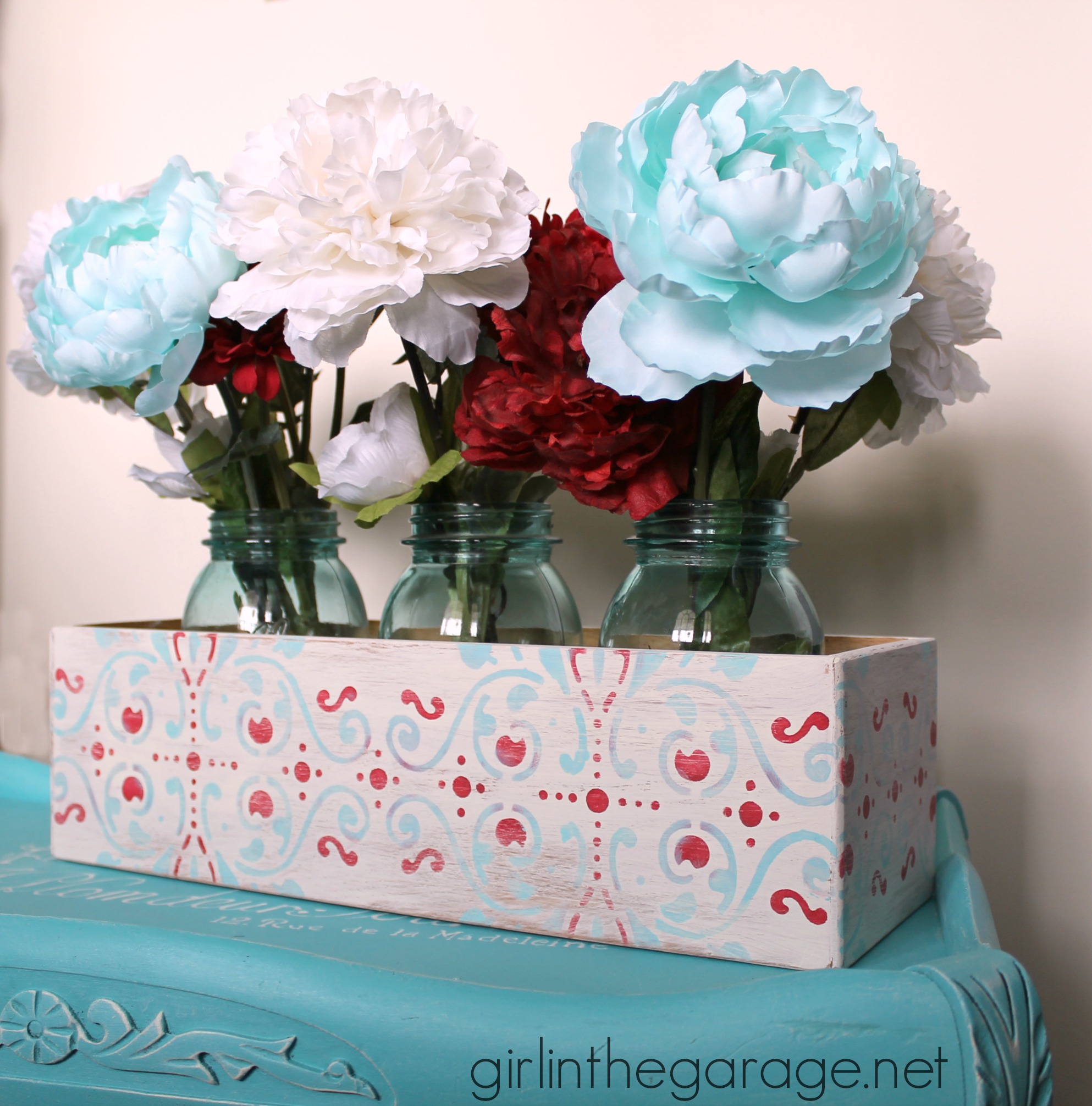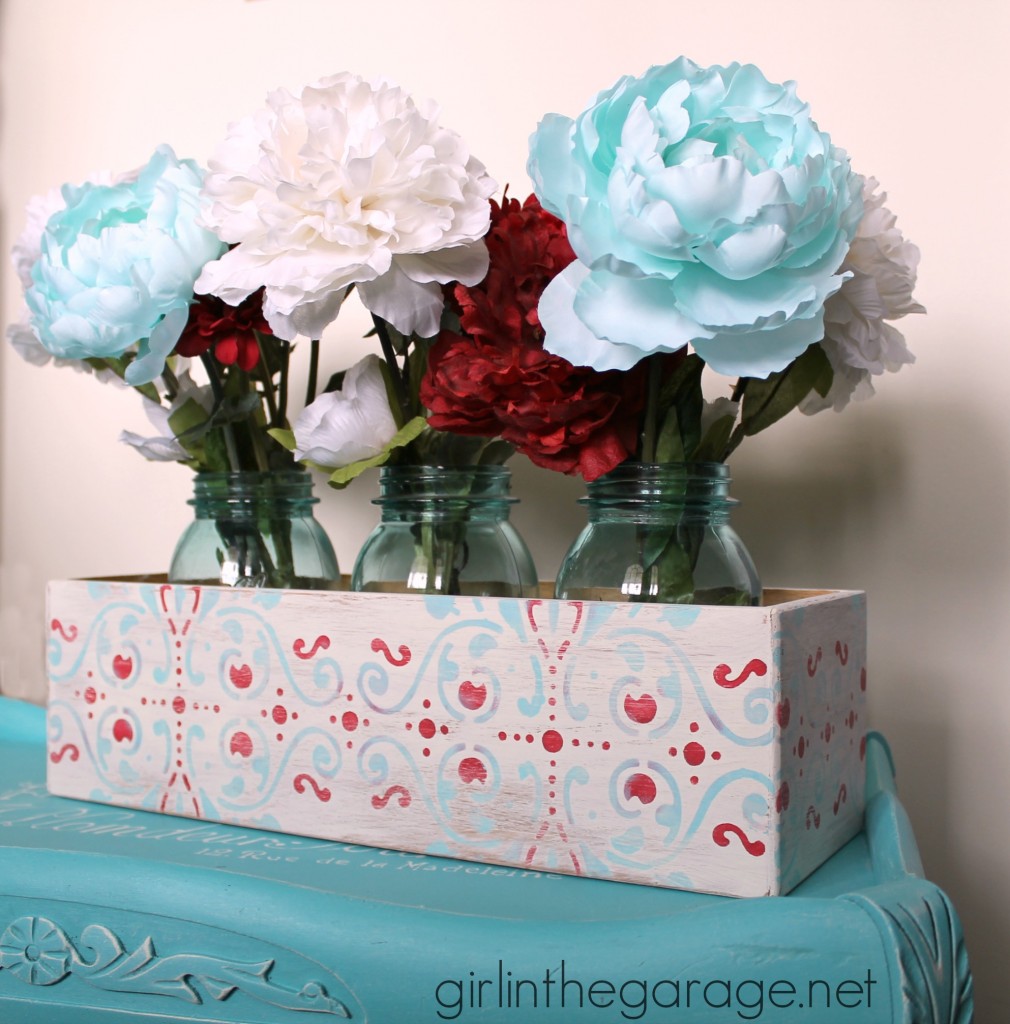 It's so pretty – I love it now!  Who would ever suspect this box's former purpose?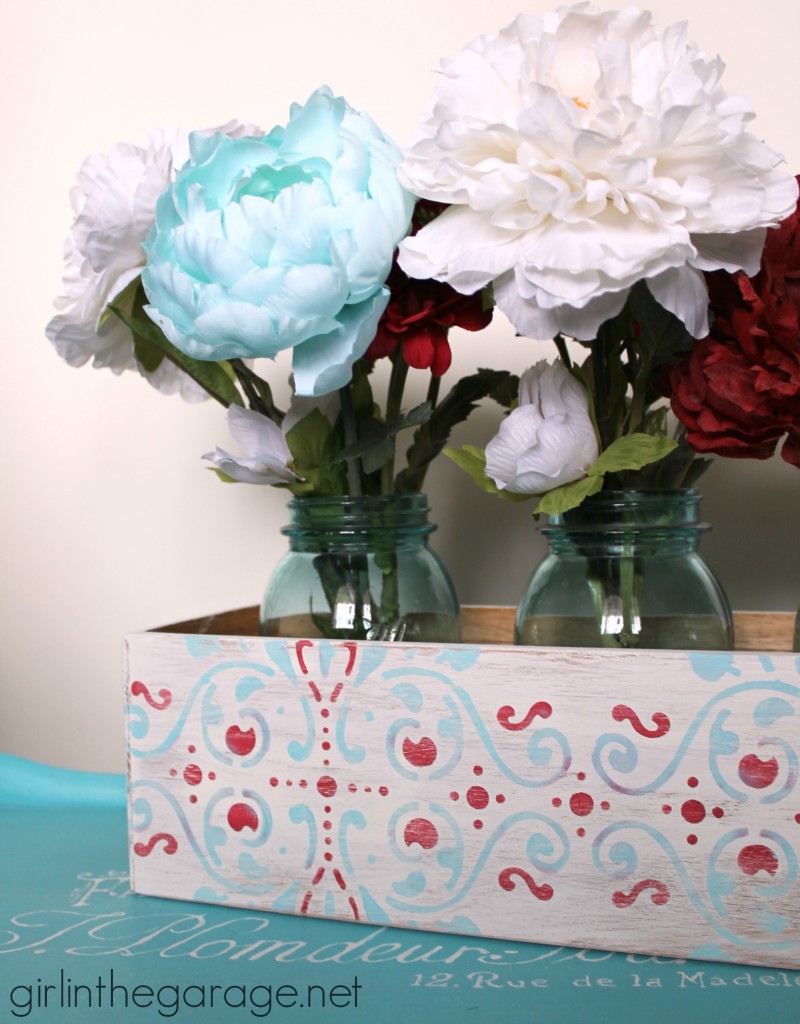 Here it is as the centerpiece in my beach-inspired summer tablescape that I shared last week.   <3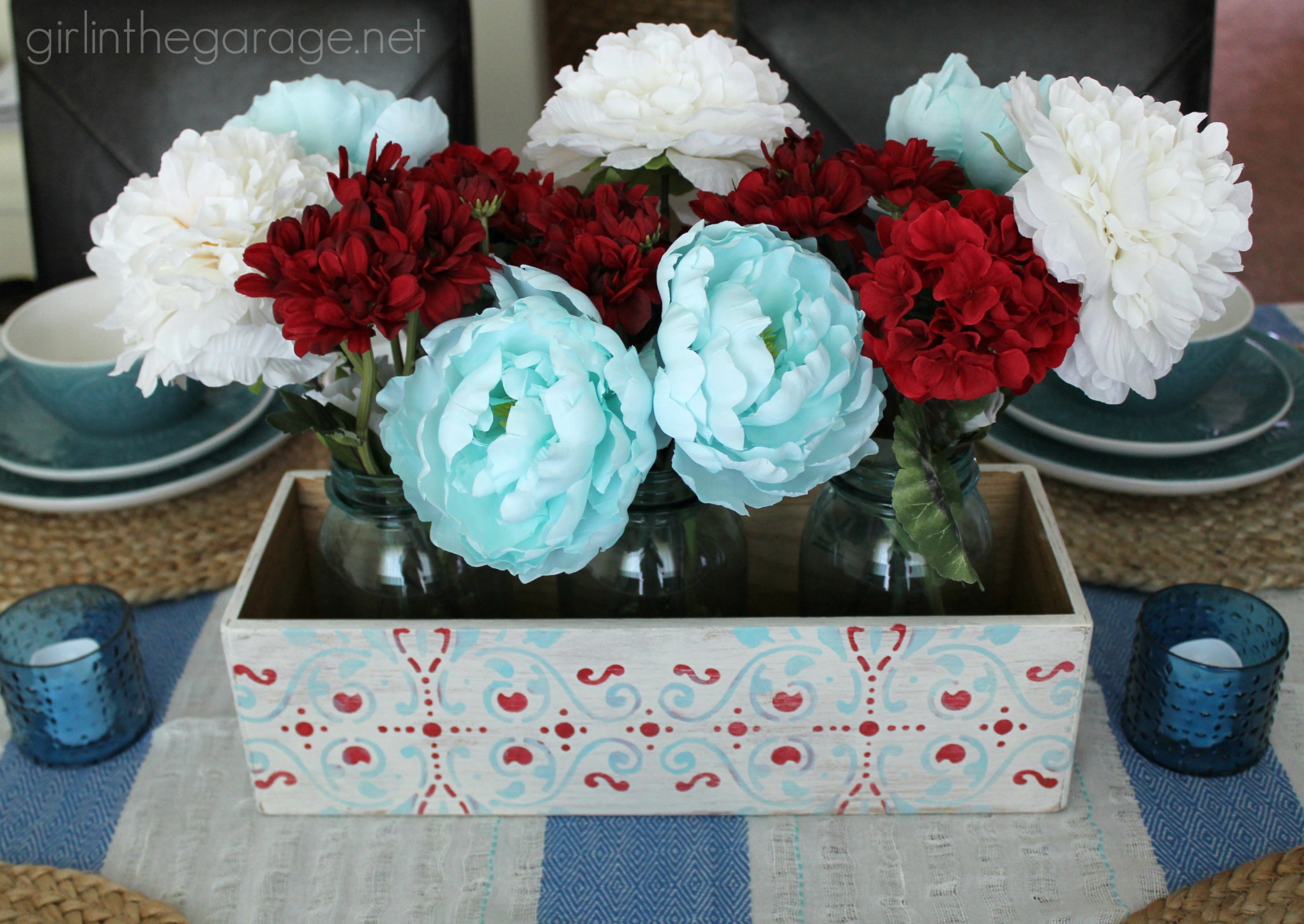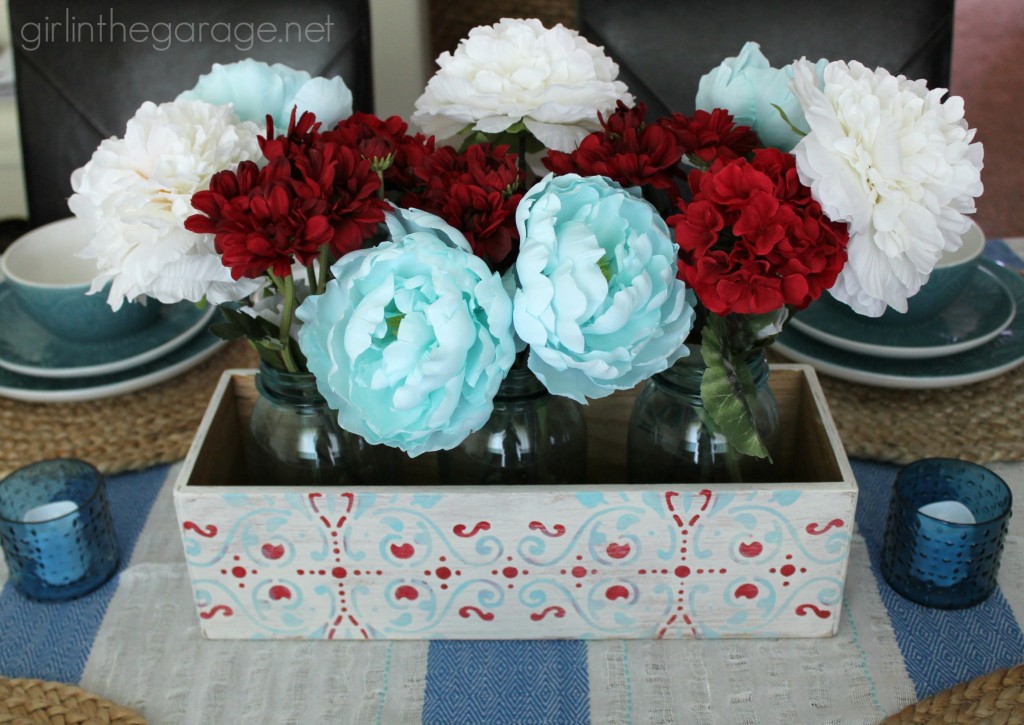 Is there anything you've bought at Goodwill recently and repurposed into something else?
Bonus points for extra creativity!   😉
Jen
Recent popular posts:
* 16 Creative Ways to Decoupage Furniture
* Beach-Inspired Summer Tablescape and a Pfaltzgraff Dinnerware GIVEAWAY – through July 3rd!
* Easy Patriotic Bandana Wreath
Join the GITG Community
When you join this thriving online community of 90,000 creative souls, you'll be inspired to discover hidden artistic talents and learn skills to boldly face DIY projects with confidence.
You'll also receive my free guide "Just Paint It: 7 Tips for Transforming Furniture with Confidence."