Hi friends!  Today is the start of the Easter Crafts and Decor Showcase.  Over the next five days, twenty of your favorite bloggers will share Easter-themed posts for your inspiration.  Enjoy!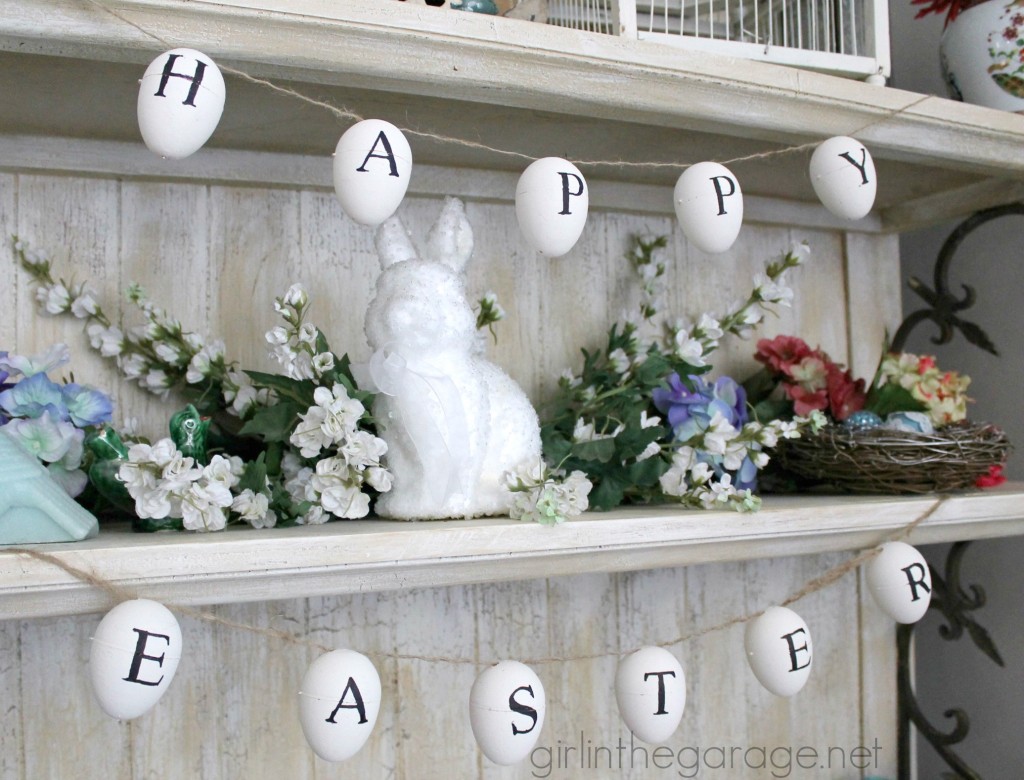 When I was browsing the Ballard Designs website a few weeks ago for inspiration for the Rock Your Knockoff Tour, I saw the perfect Easter project.  I chose something else for my knockoff but I still planned to make this project because I knew I could recreate it for much less than the BD price.  I saved this image onto my laptop, but unfortunately now I can't find the ornaments on their website.  BOO.
I ended up making an Easter egg garland instead of ornaments.  Here's how I made it: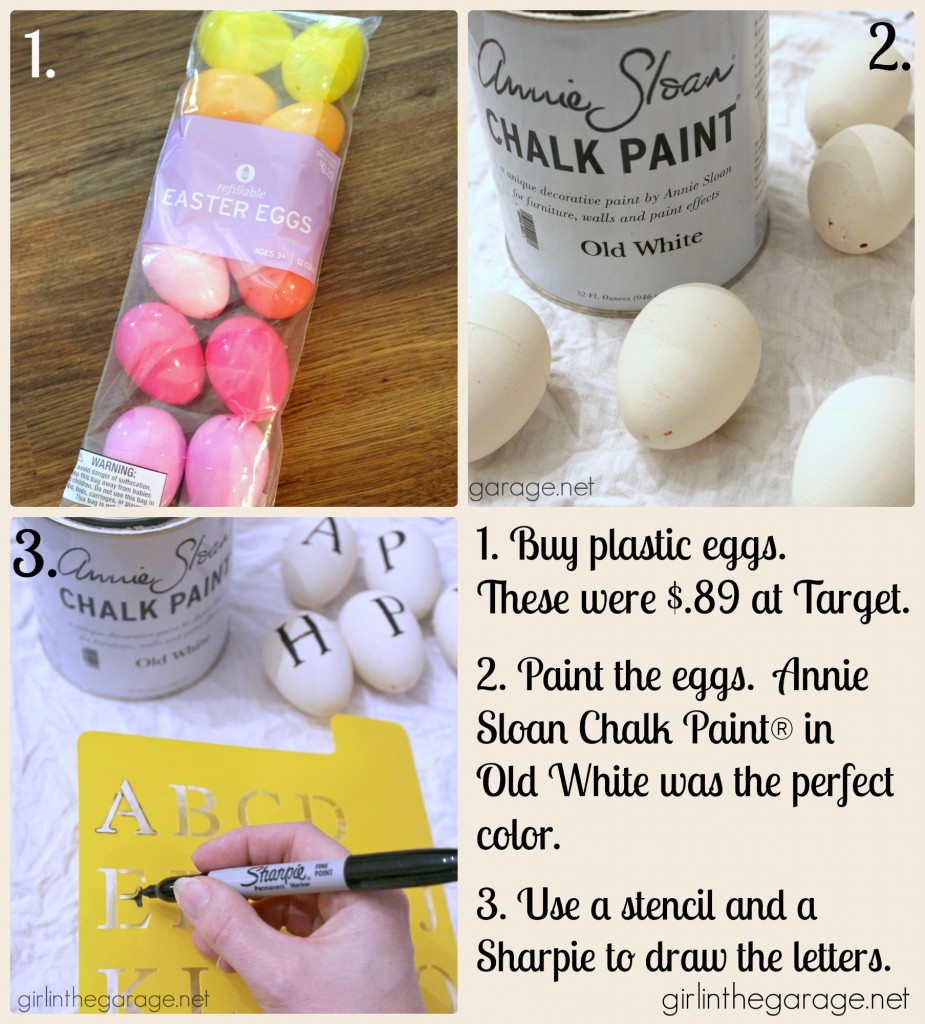 Then I ran a jute string through the holes that were already on top of the eggs and hung it on my hutch.  It's all decked out for Easter and spring, although the rest of my living room and kitchen will be filled with superhero decor for my boys' birthday party this weekend!
I bought the sequin bunny from the dollar section at Target last year.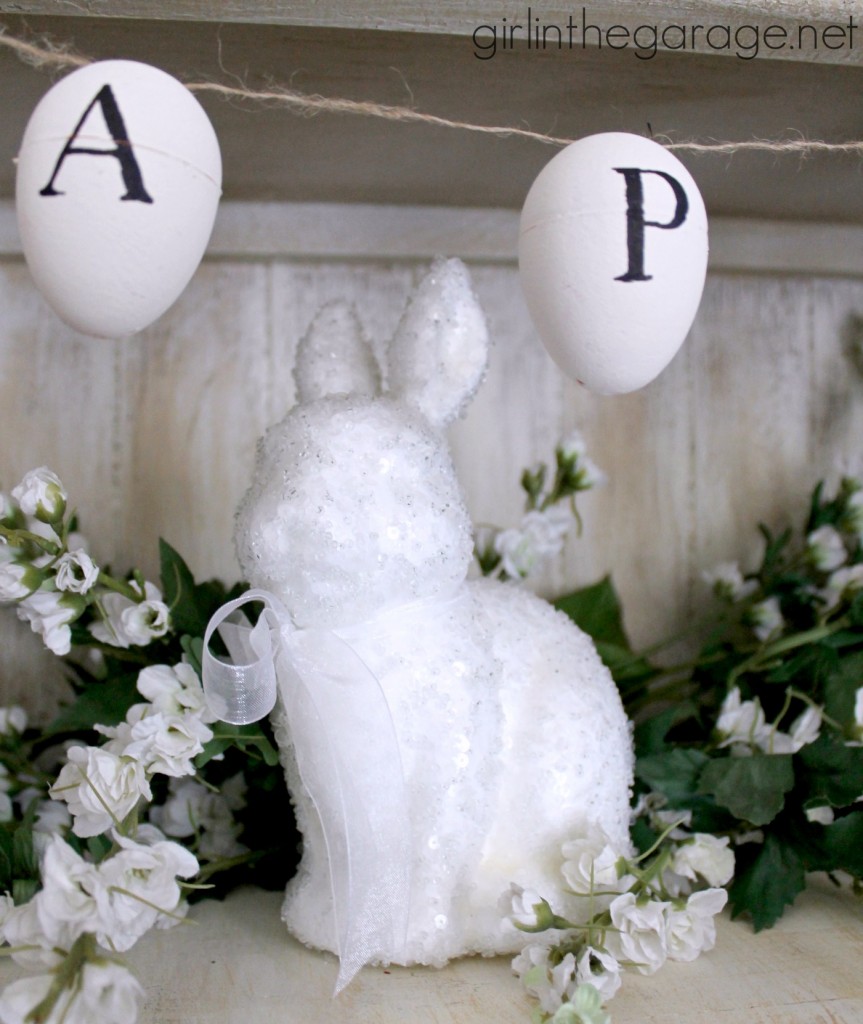 These are the embellished eggs and nest I made last spring.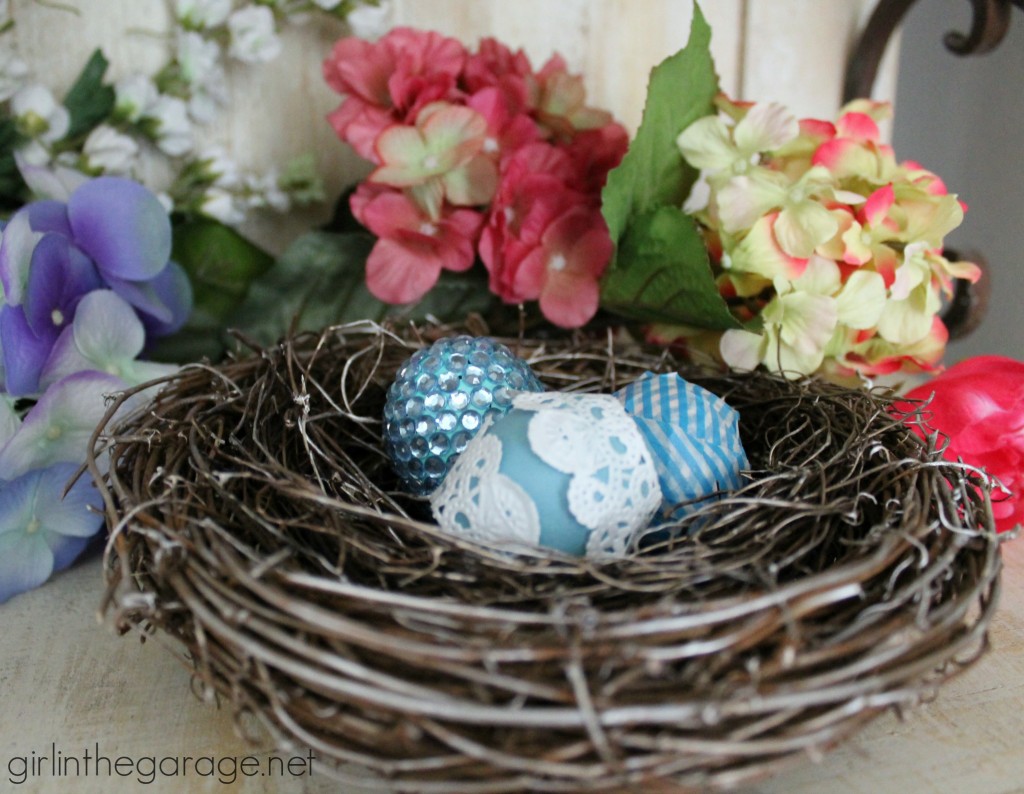 In the background you can also see my decoupaged tray with vintage French flower seed labels.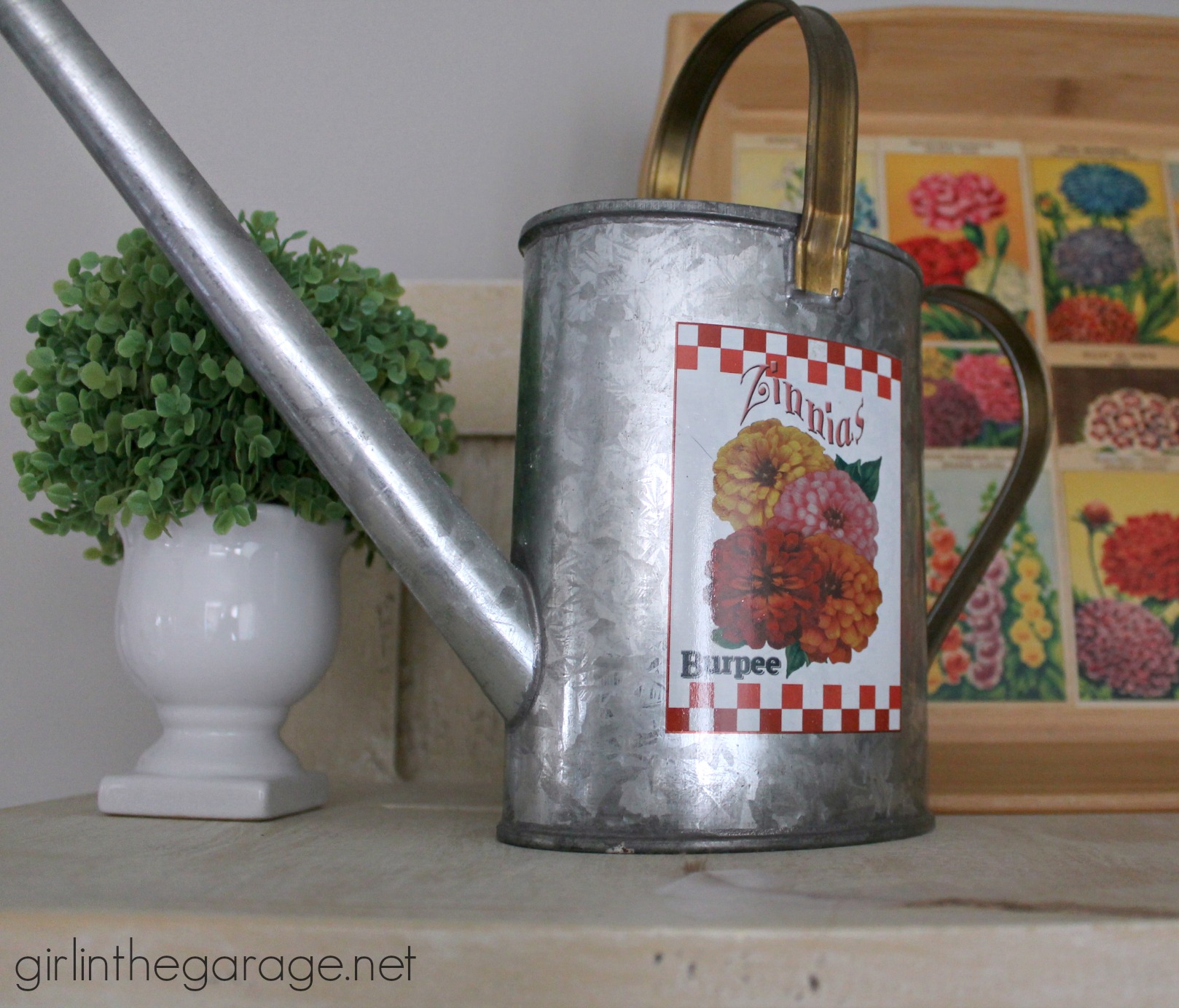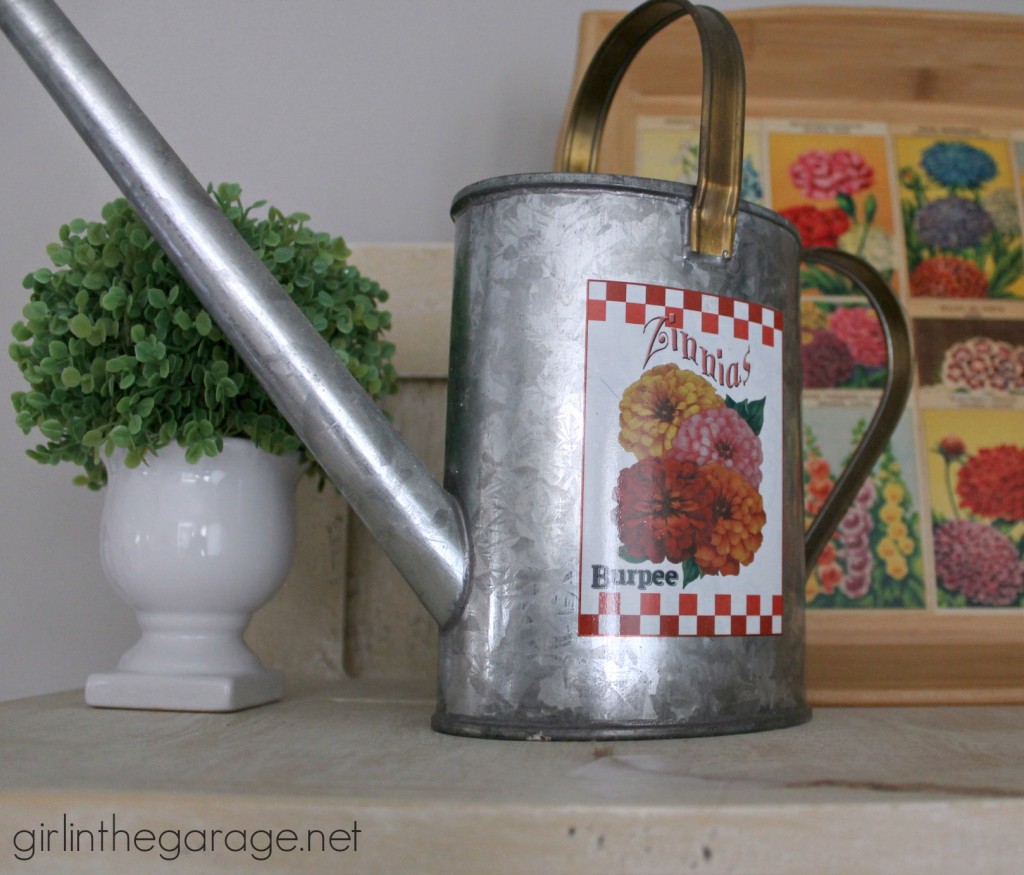 Do you decorate for Easter?
Be sure to visit my friends below – four new links will added be daily, with 20 total by the end of the week!
Jen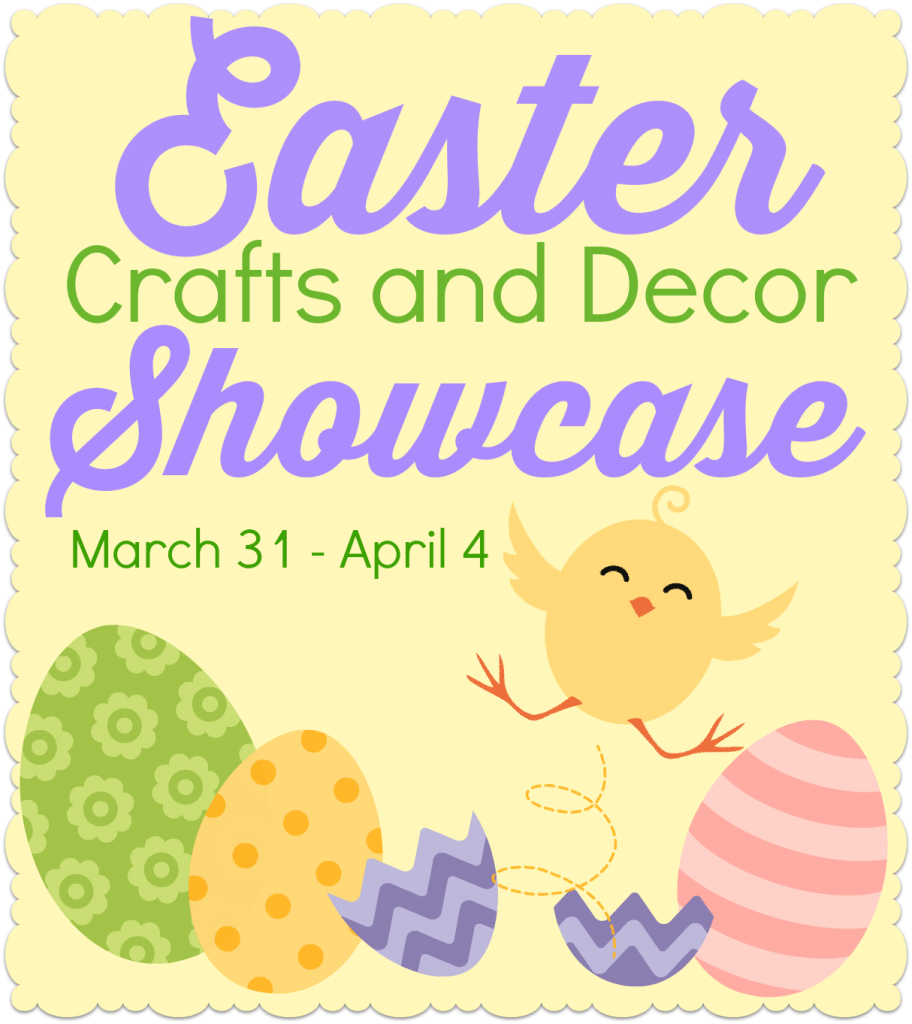 Join the GITG Community
When you join this thriving online community of 90,000 creative souls, you'll be inspired to discover hidden artistic talents and learn skills to boldly face DIY projects with confidence.
You'll also receive my free guide "Just Paint It: 7 Tips for Transforming Furniture with Confidence."