Since we have sub-zero temps in the Chicago area, I've had to dig into some crafts to get my mind off the weather.  So I made one more Valentine's Day craft for the season.  This February is extra special for us because it will be 10 years since my hubby and I had our first date.  Where does the time go?!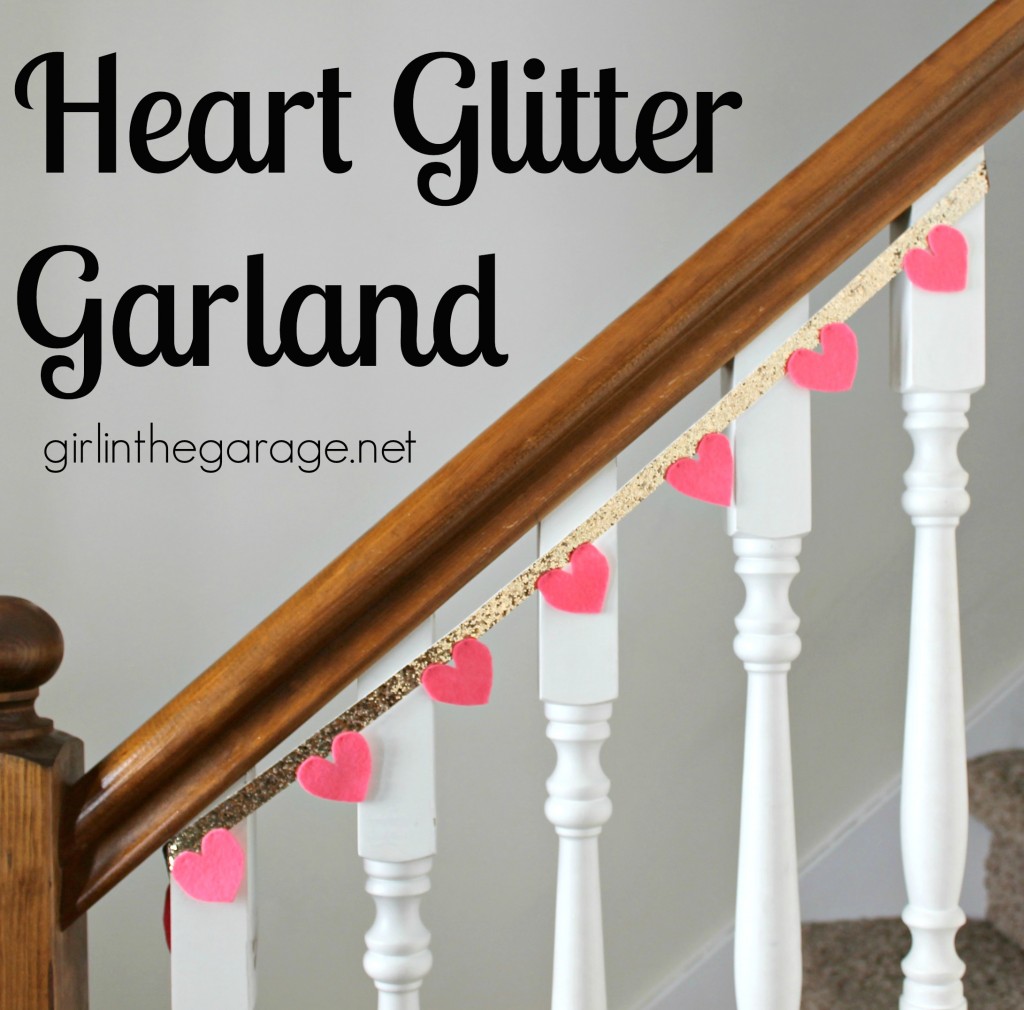 To make this simple garland, first I cut out ten hearts from a sheet of felt.  I did it freehand but I did fold over the edge so each heart would be symmetrical, even if they aren't all exactly identical.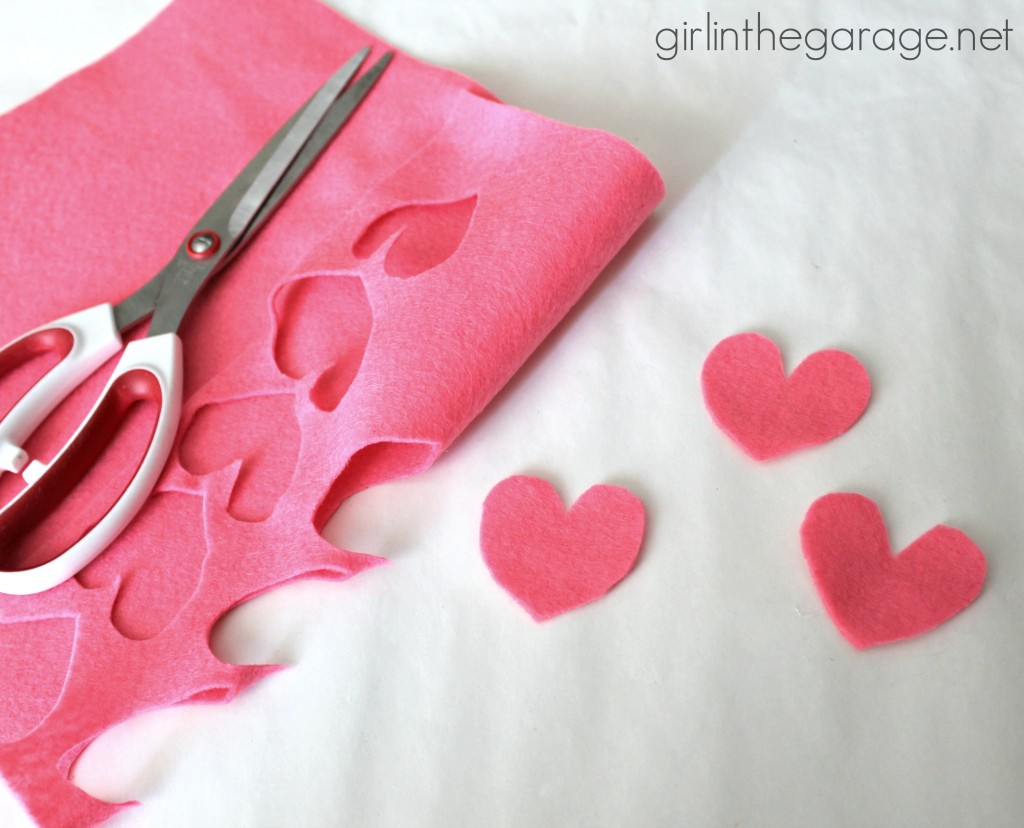 Then I guessed measured how long I wanted the garland to be and cut a piece of my American Crafts Glitter Strips (mine is from Joann's) – basically it's a very thick glitter ribbon.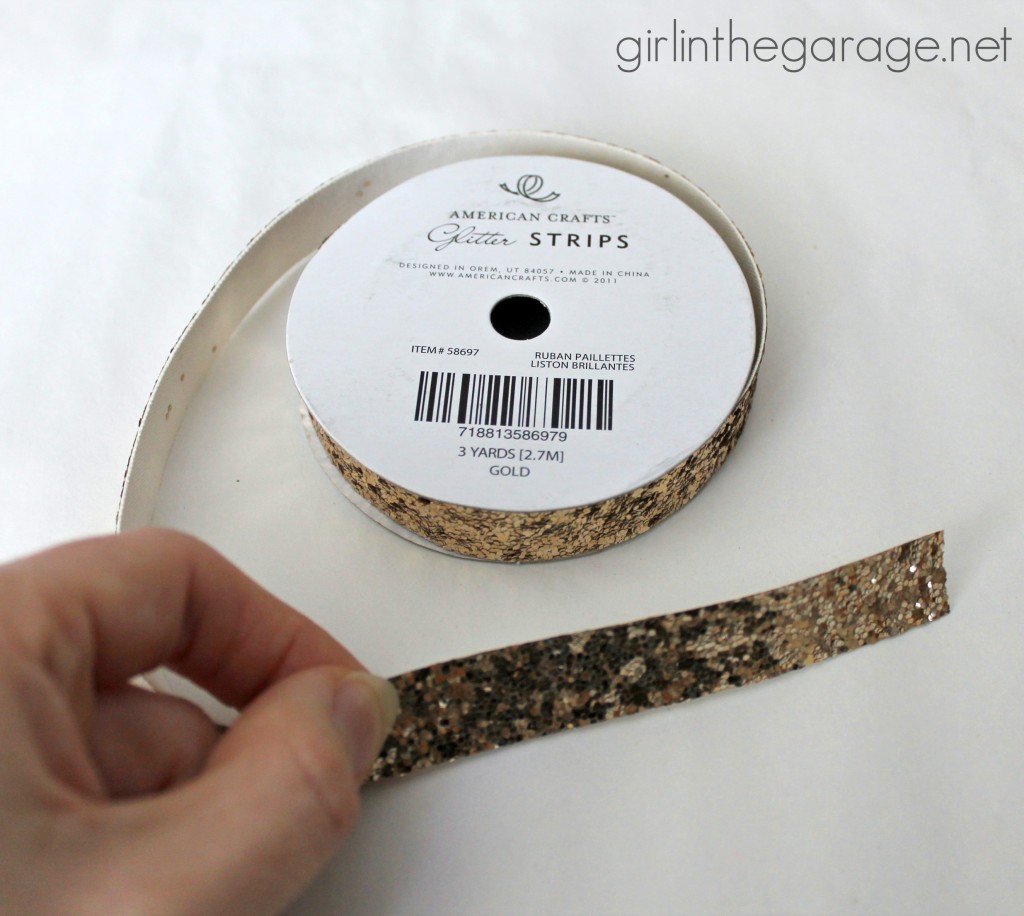 I spaced out the hearts and sewed each one on with one little stitch at the top of each side of the heart.  You could also glue it on but I thought this would be the least messy option.  😉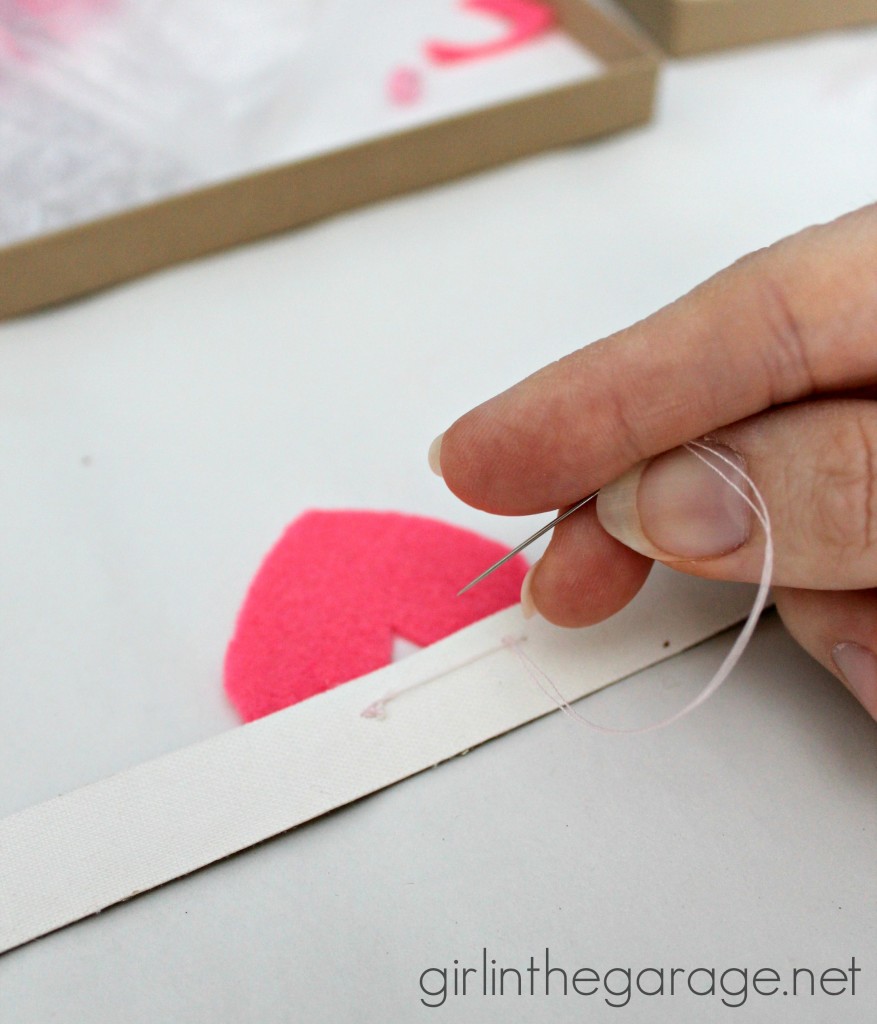 That's all you need to do to make this festive glittery Valentine's Day garland!  Isn't it adorable?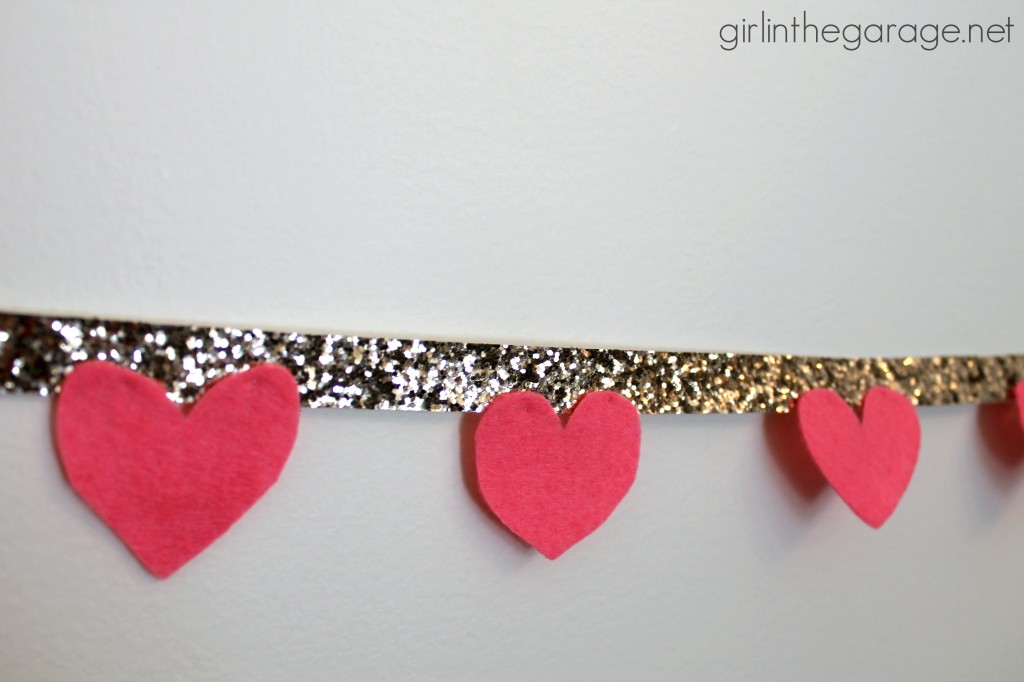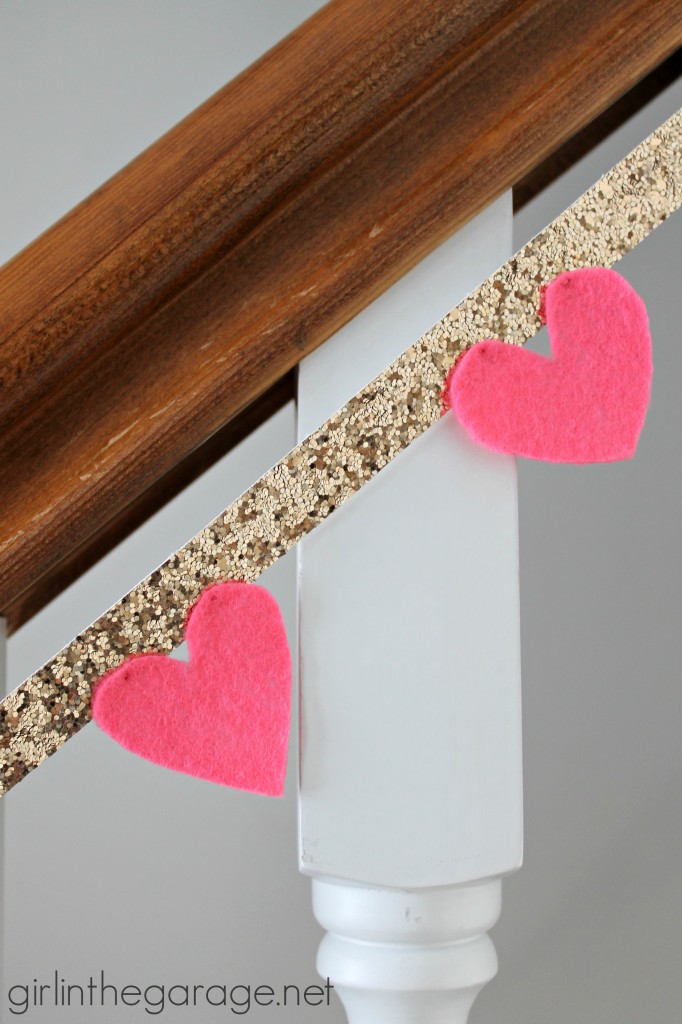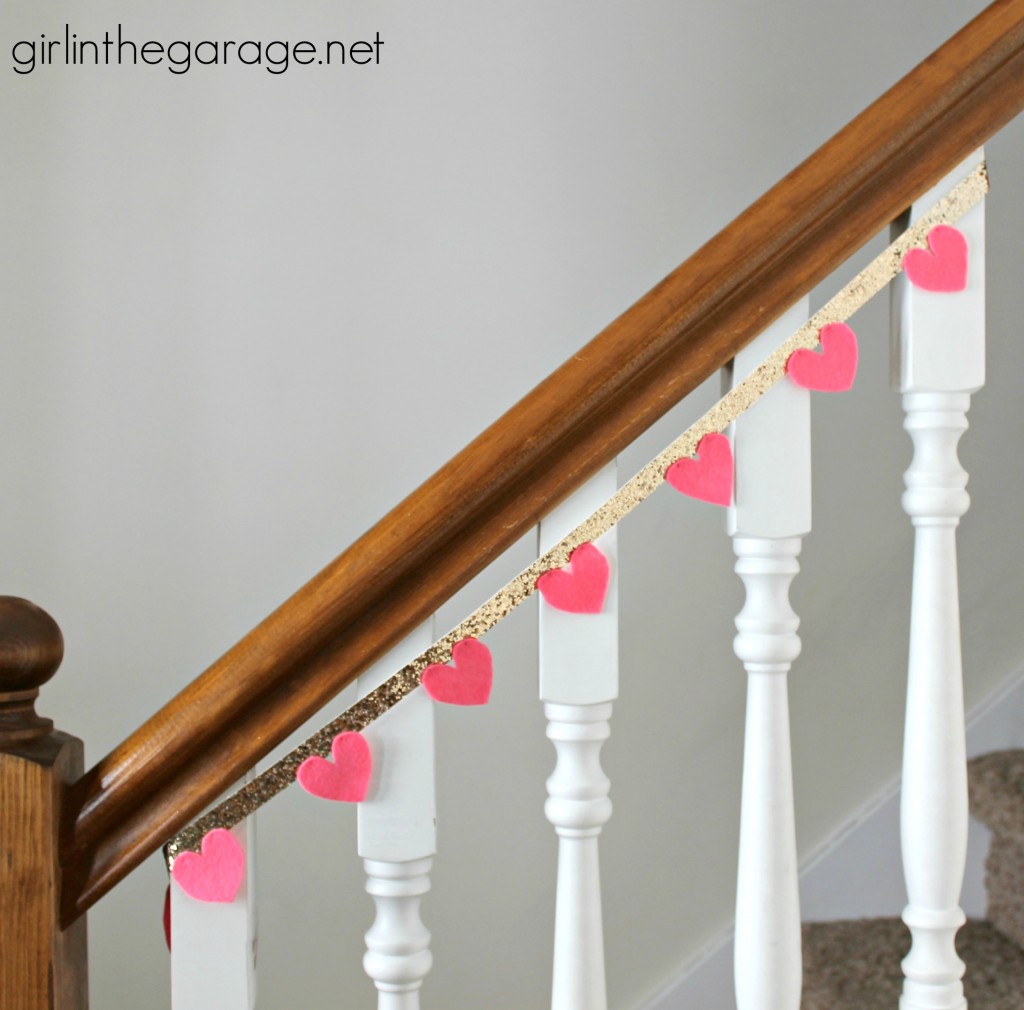 Does it put you in the mood for love?  😉
I hope you all have a fabulous Valentine's Day!
Jen
Don't forget to head to your local Michaels store on Sunday, Feb. 16 for the big Pinterest Party in collaboration with Hometalk!  More details HERE.
*
Check out my other Valentine's Day crafts:
* Rose Heart Art *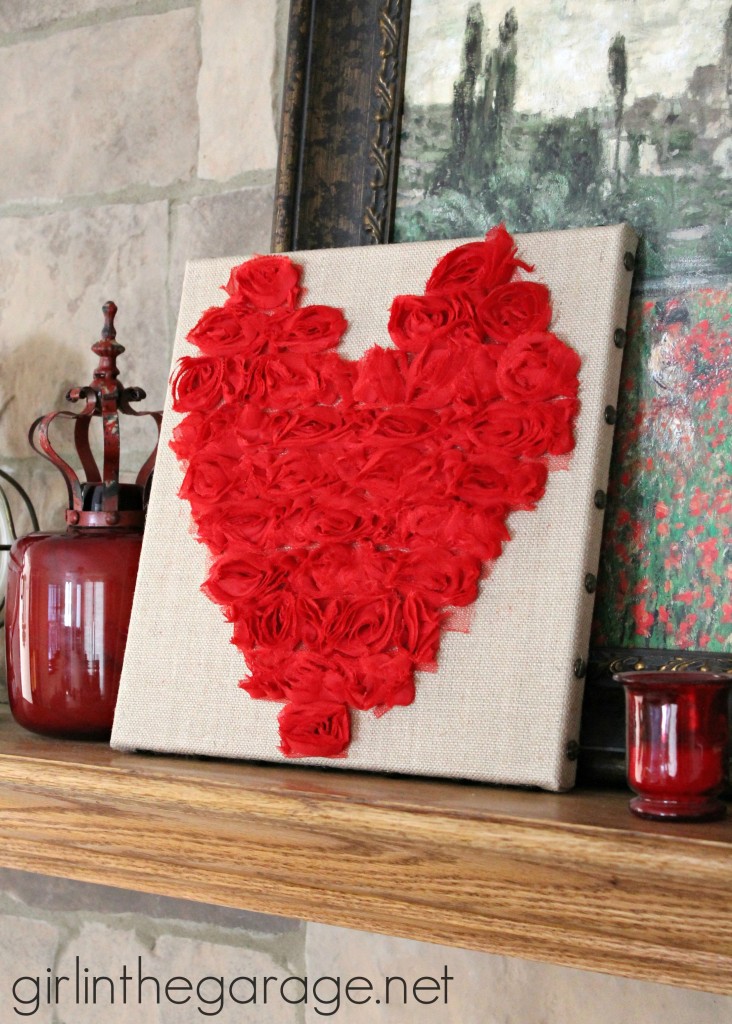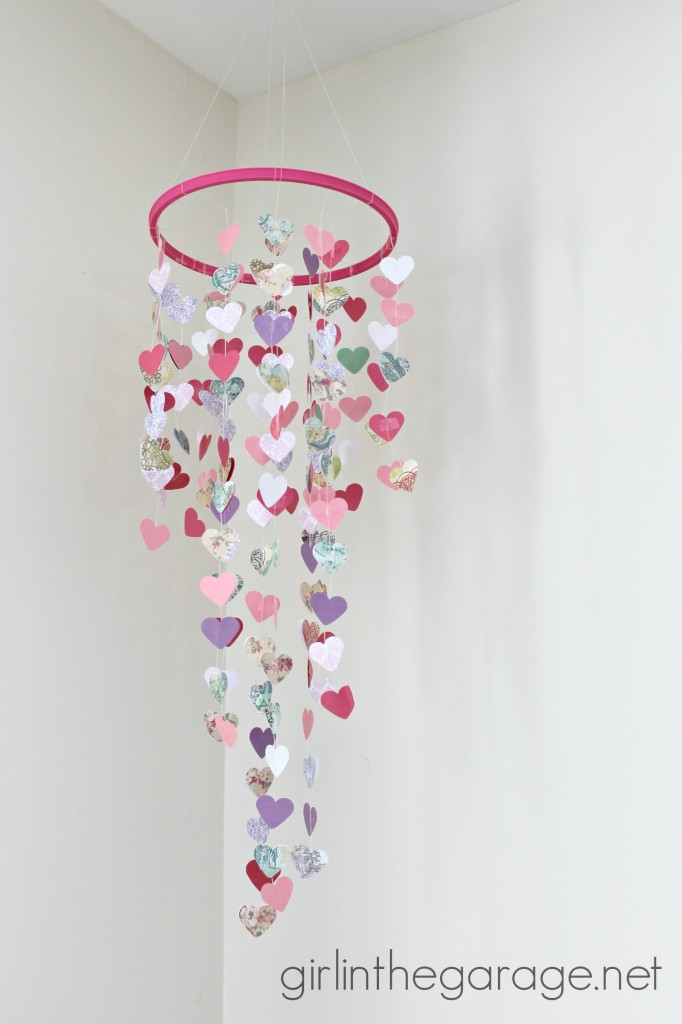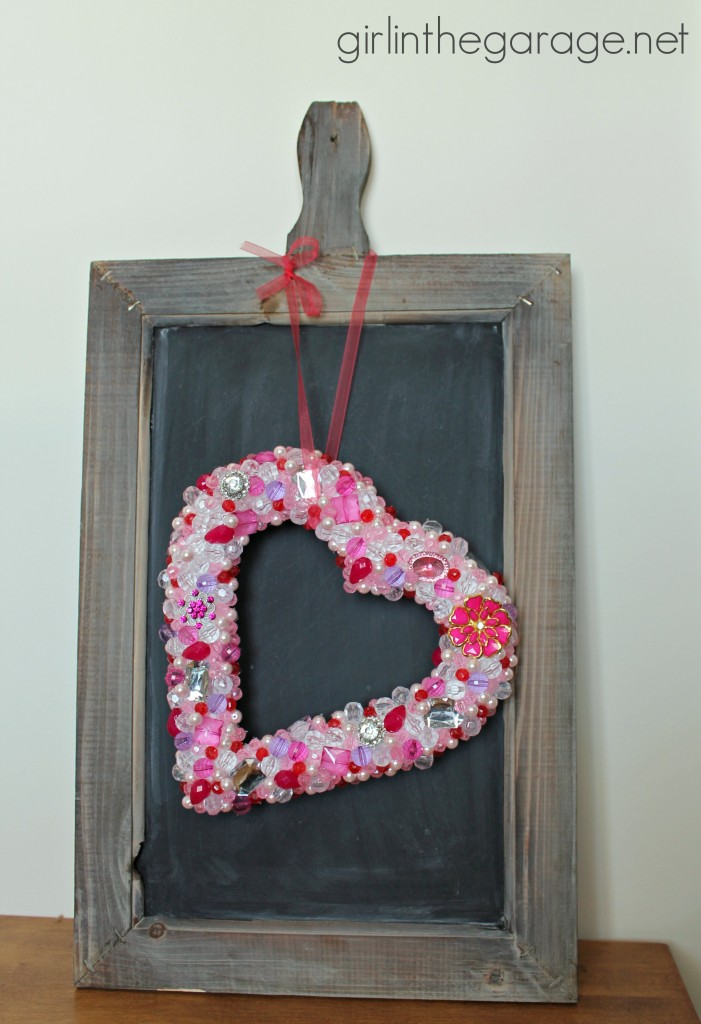 * Heart String Art *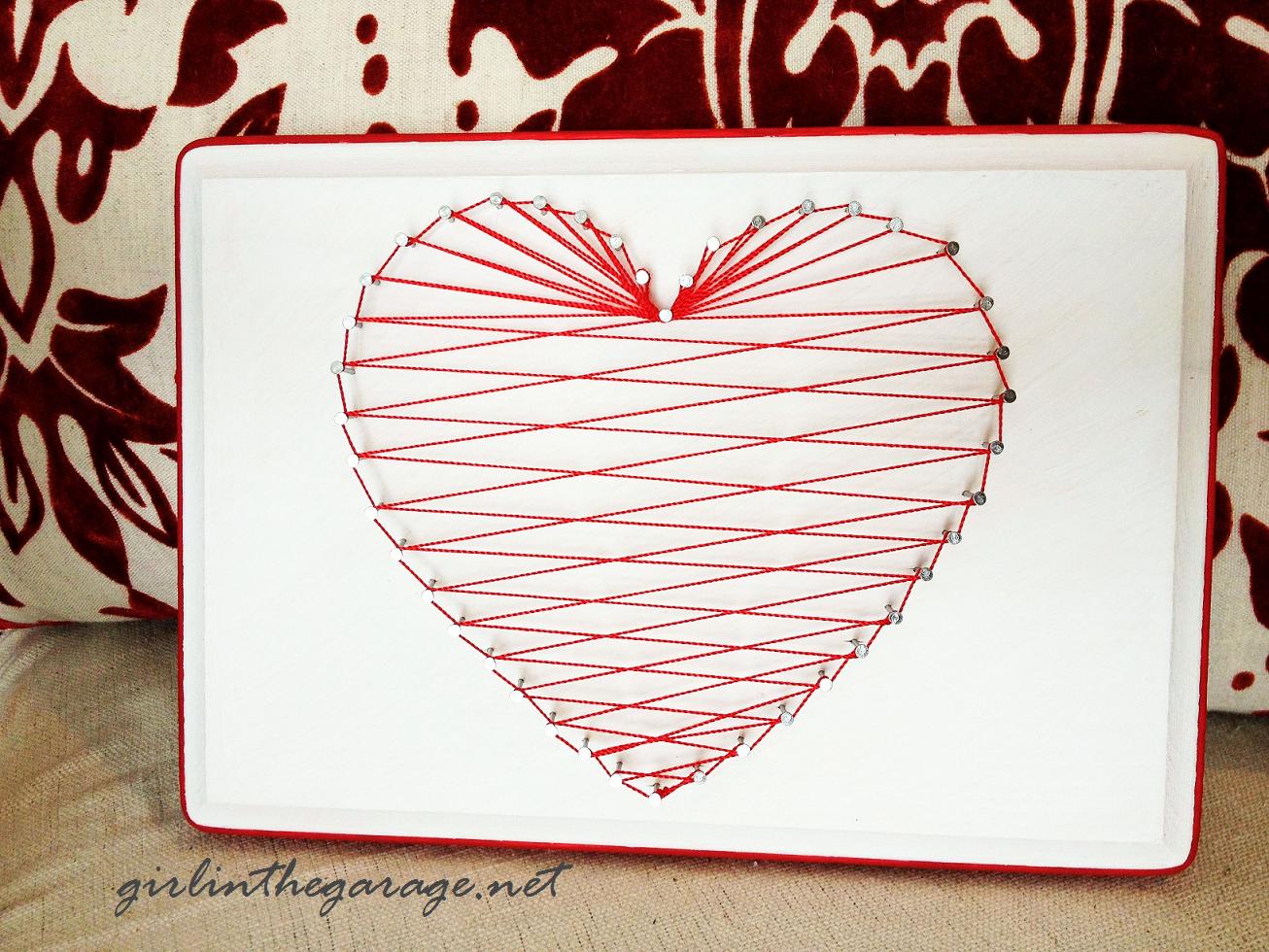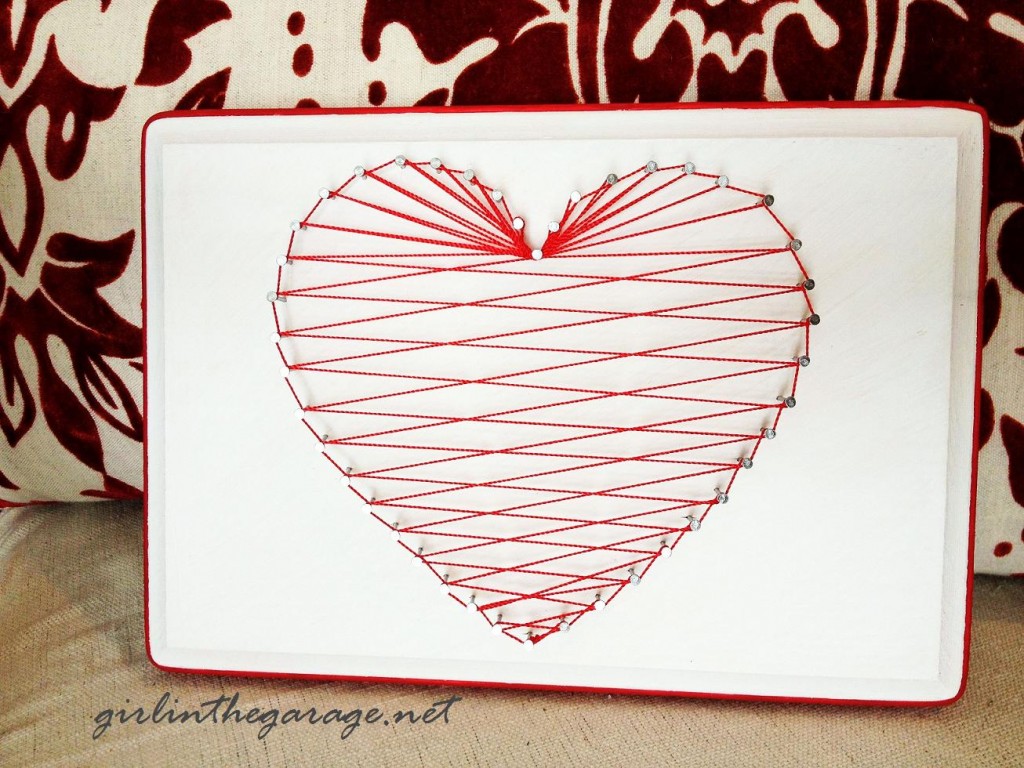 Join the GITG Community
When you join this thriving online community of 90,000 creative souls, you'll be inspired to discover hidden artistic talents and learn skills to boldly face DIY projects with confidence.
You'll also receive my free guide "Just Paint It: 7 Tips for Transforming Furniture with Confidence."