Hi friends – TGIF!  It's almost the weekend, which means most of us will have some free time for Christmas crafting.  😉  Here's a pretty simple ornament project that you can even make with your kids if they're not too young.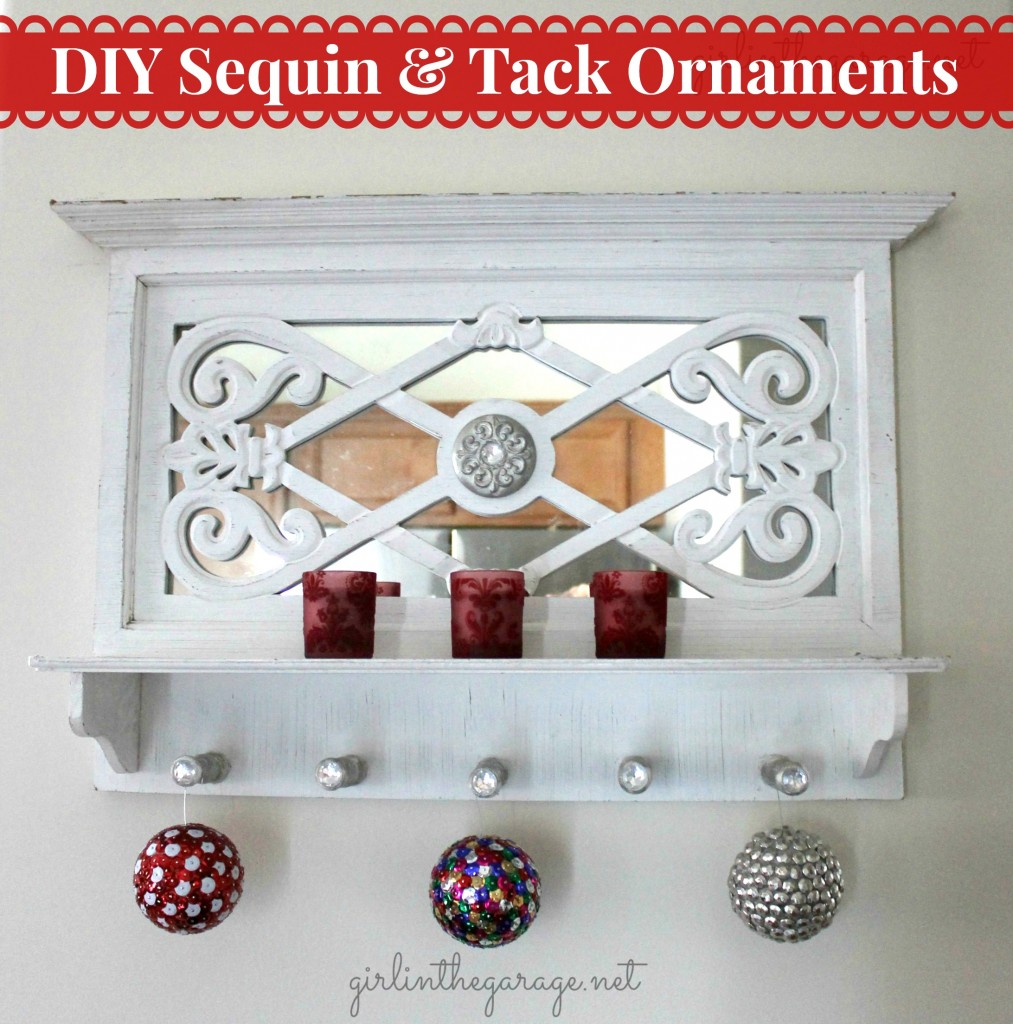 I've never made my own ornaments before (besides when I was a kid in grade school), so I was excited to make some to become part of my Christmas decor for years to come.  My mom said she remembers making these when she was younger.
I made a trip to Hobby Lobby and bought my supplies:
Styrofoam balls
Sequins
Sequin pins
Upholstery tacks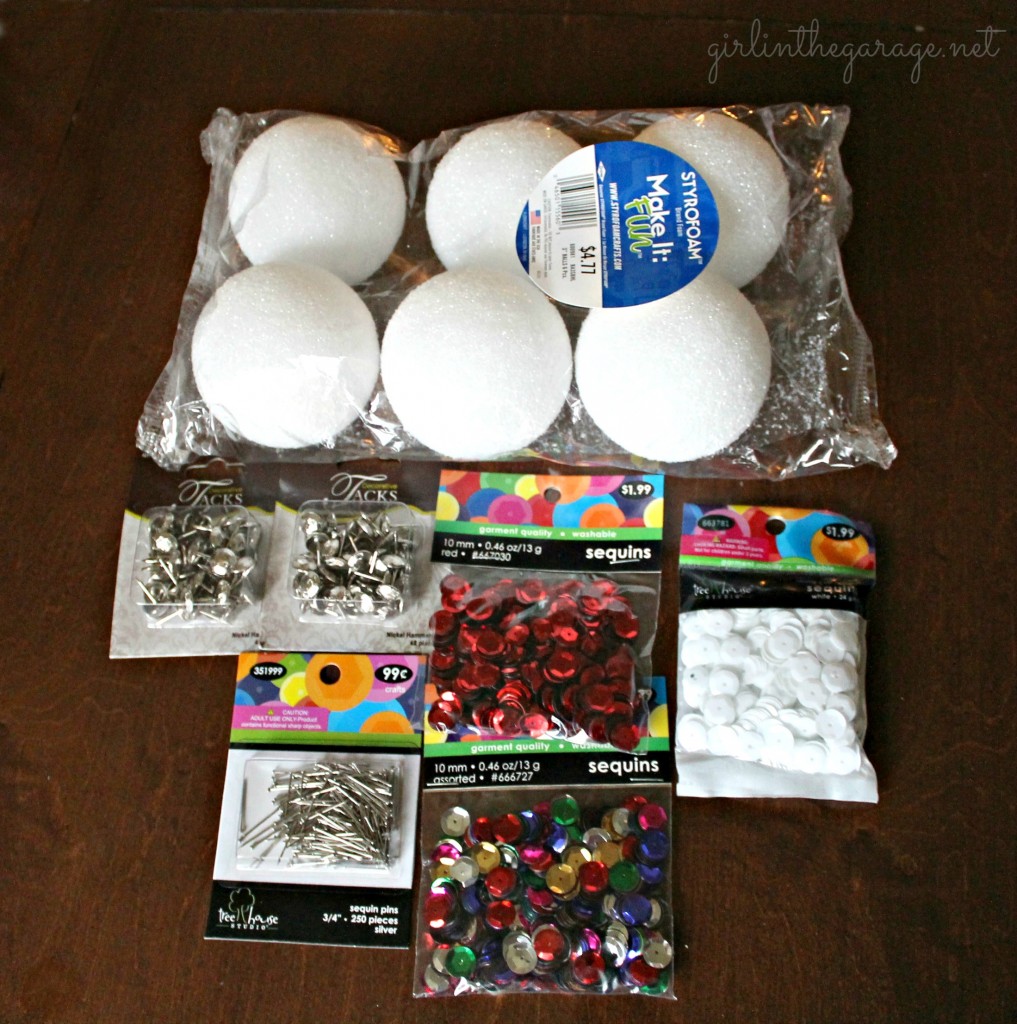 One at a time, just start pinning the sequins onto the ball, overlapping slightly.  Depending on what size balls you bought, this can take a while; you want might want to catch up on your favorite TV show while you're pinning.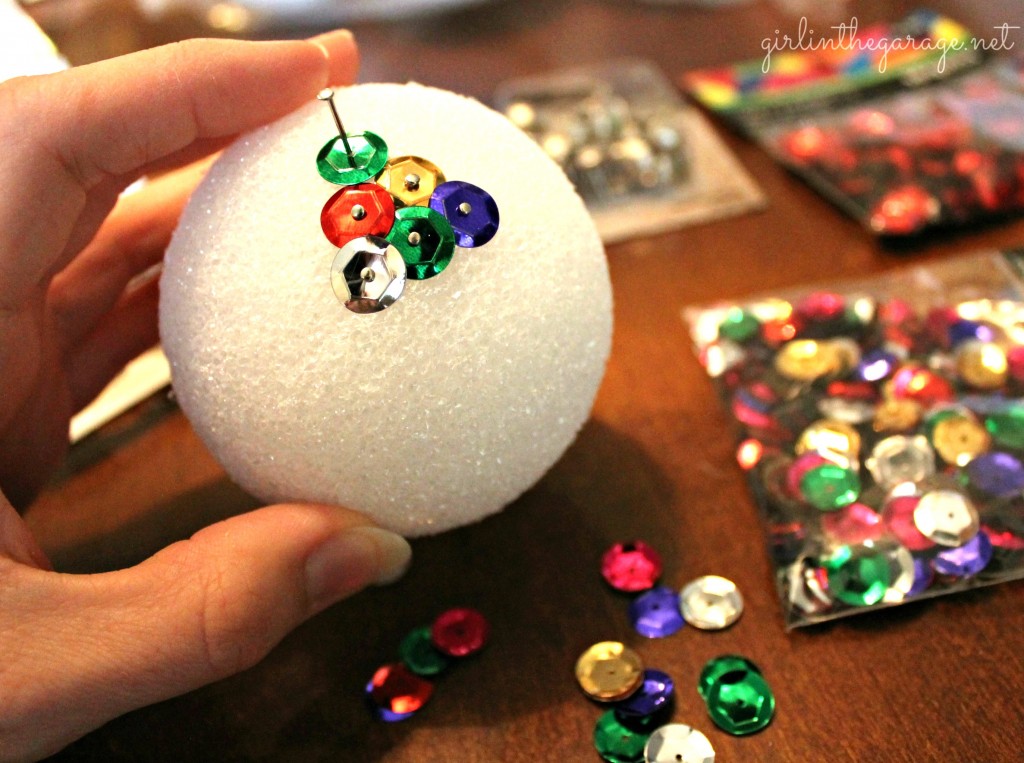 The upholstery tacks were much easier because the pin is already attached- but the weight of the tacks also makes this one quite heavy.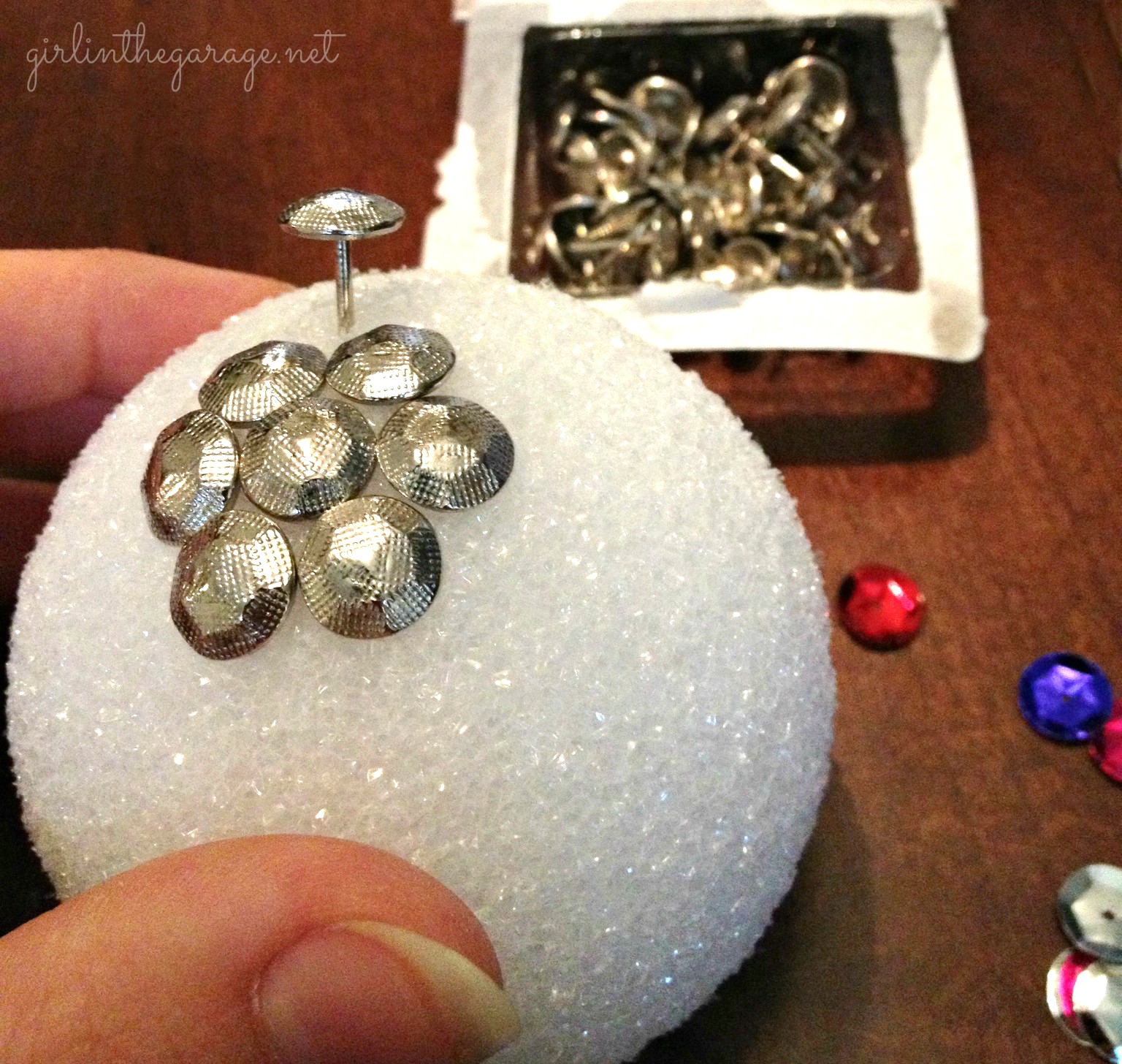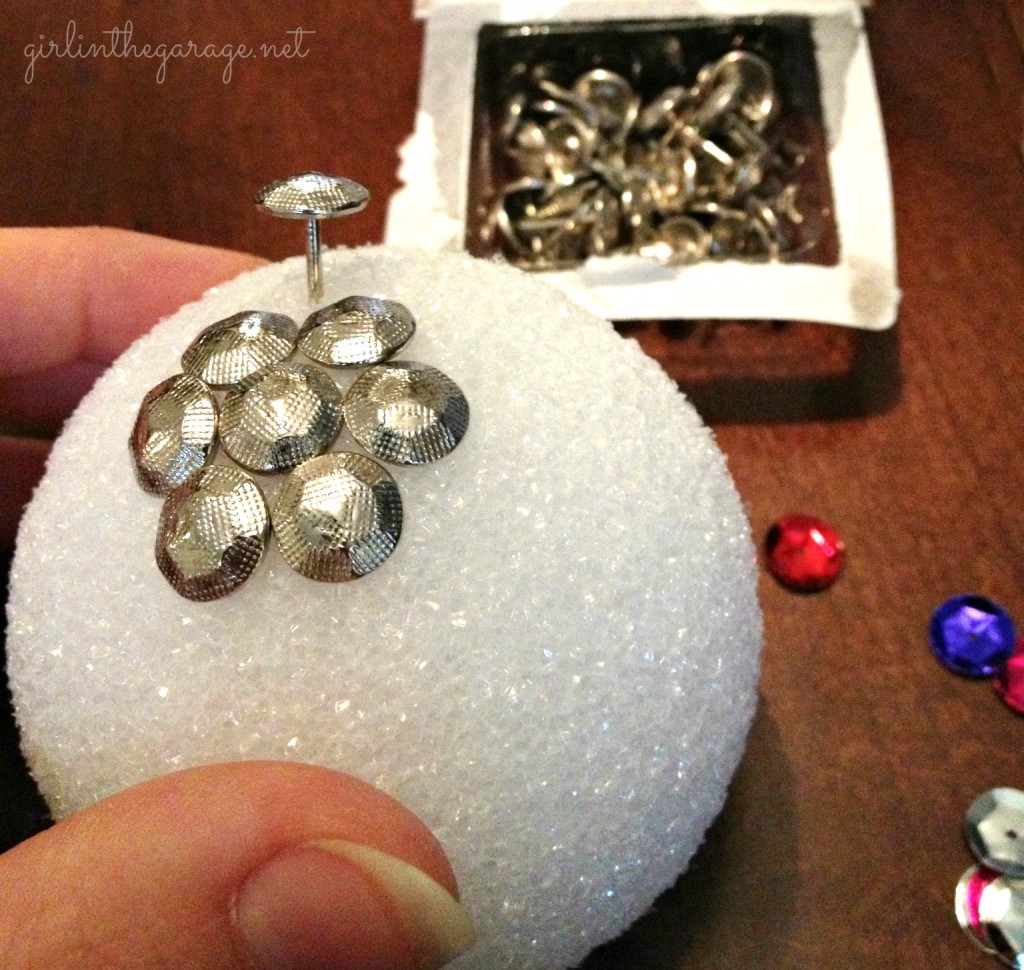 I don't have an in-progress photo of the red and white ornament but this is how to make it: pin one white sequin on and then make a circle around it with the red sequins – and repeat, all the way around until it's done.
When all three ornaments were finished, I inserted an ornament hanger into each.
I hung them on some hooks to see if I liked them there.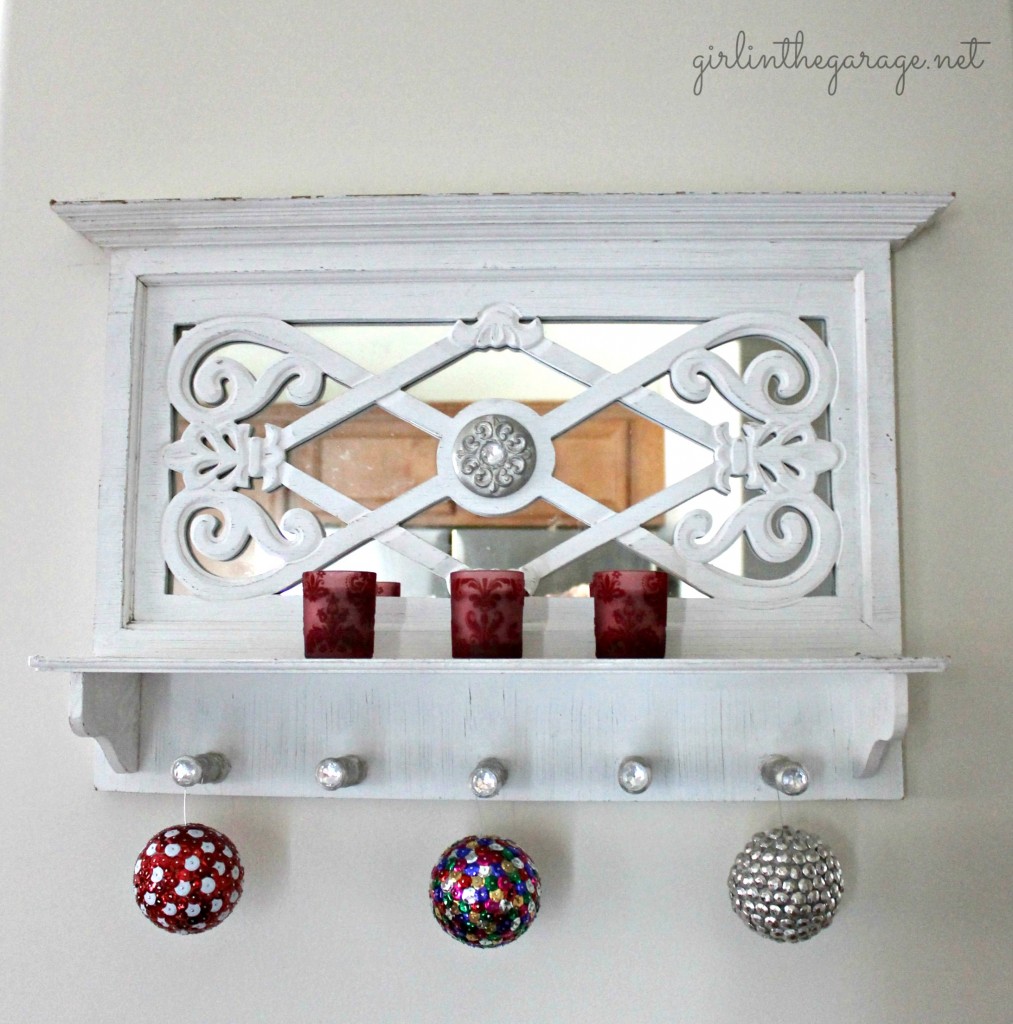 I also tried them out as pretty decor in this glass bowl – which is where I decided to keep them.  Even though I made them as ornaments, they work well here too.  Hooray for versatile decor!
 Have you made your own ornaments before?
I plan on making more this weekend and sharing them here next week.  🙂
Jen
Don't forget to follow along on the 12 Days of Christmas Tour!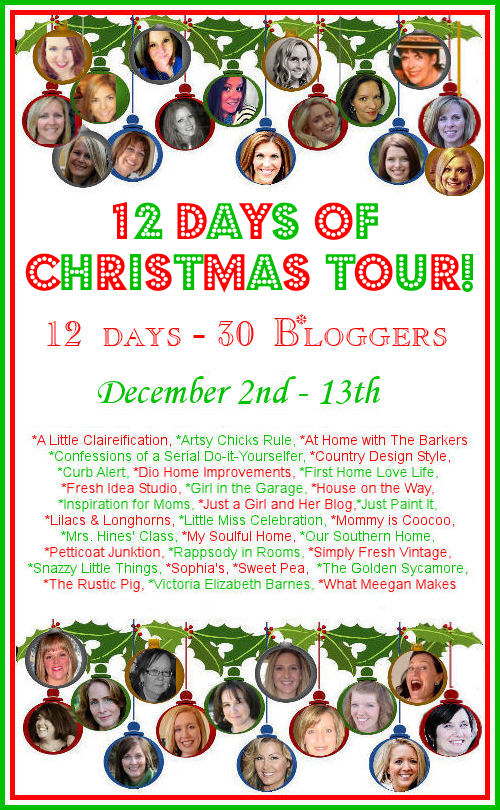 Join the GITG Community
When you join this thriving online community of 90,000 creative souls, you'll be inspired to discover hidden artistic talents and learn skills to boldly face DIY projects with confidence.
You'll also receive my free guide "Just Paint It: 7 Tips for Transforming Furniture with Confidence."