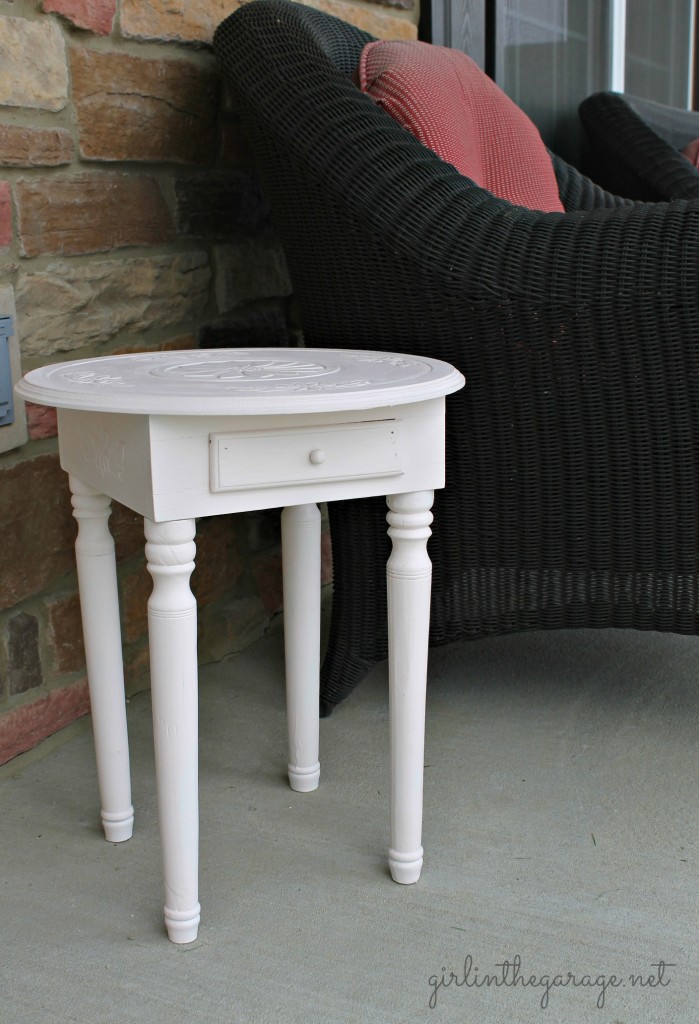 This table almost didn't make it to my blog… yes I painted it, but there wasn't a major transformation in its appearance- so not quite the project I usually post.  However, there was an issue that I had to fix so I wanted to share it with you all and maybe I can teach you something today.   🙂    This was how the table looked when I bought it at a yard sale (I overpaid, but it was SO cute!):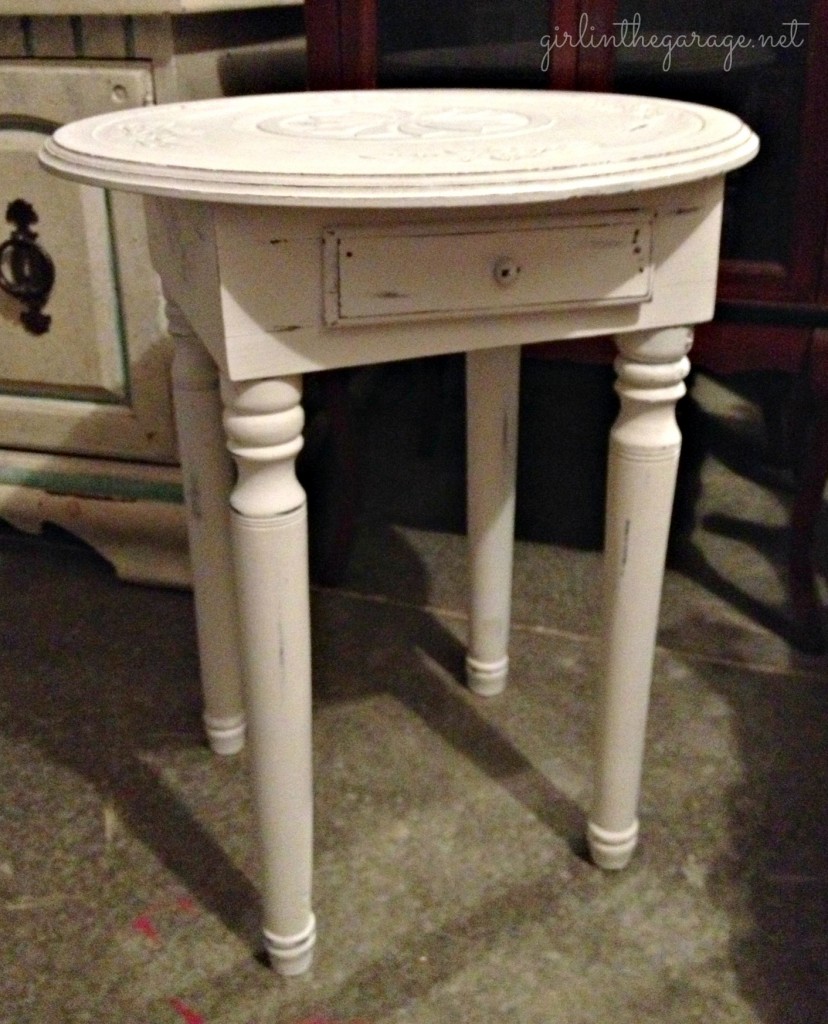 I got in a hurry to start working on it so I grabbed my phone to snap photos… I always regret it when I do that!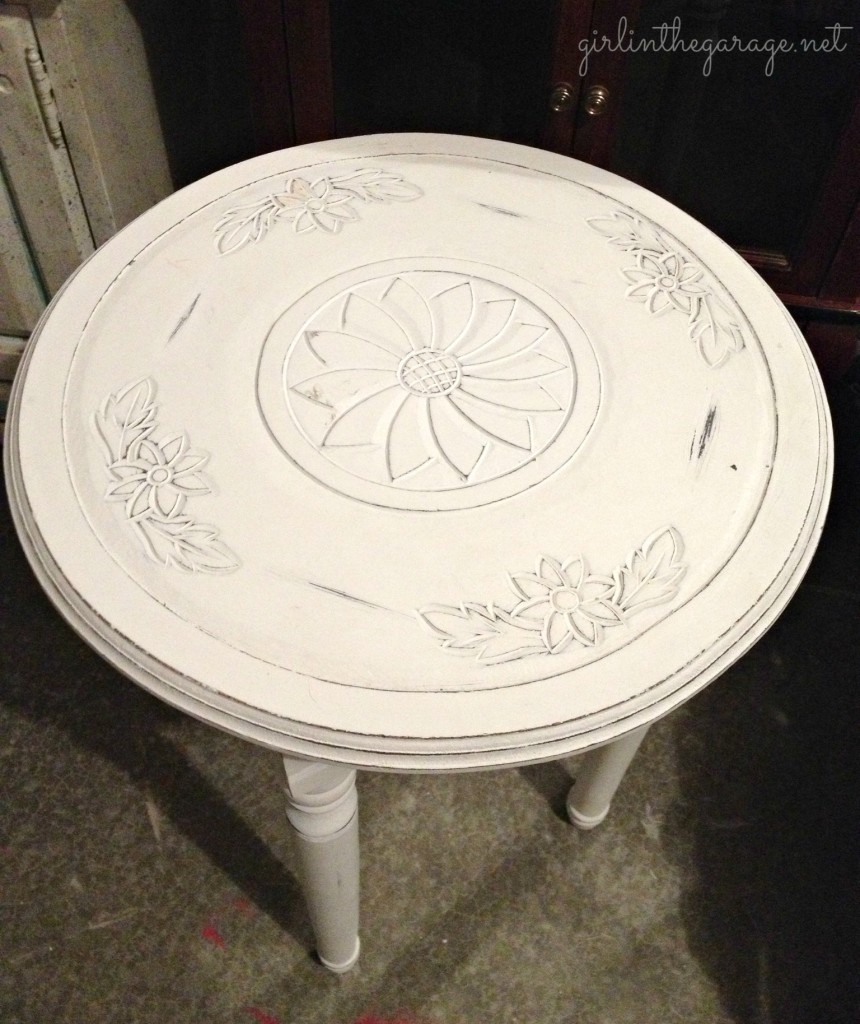 It had some pretty flowers etched on top and on the sides, and a little drawer for tiny treasures.
And it also had a wobble.
When I flipped it over to check the legs, I found this: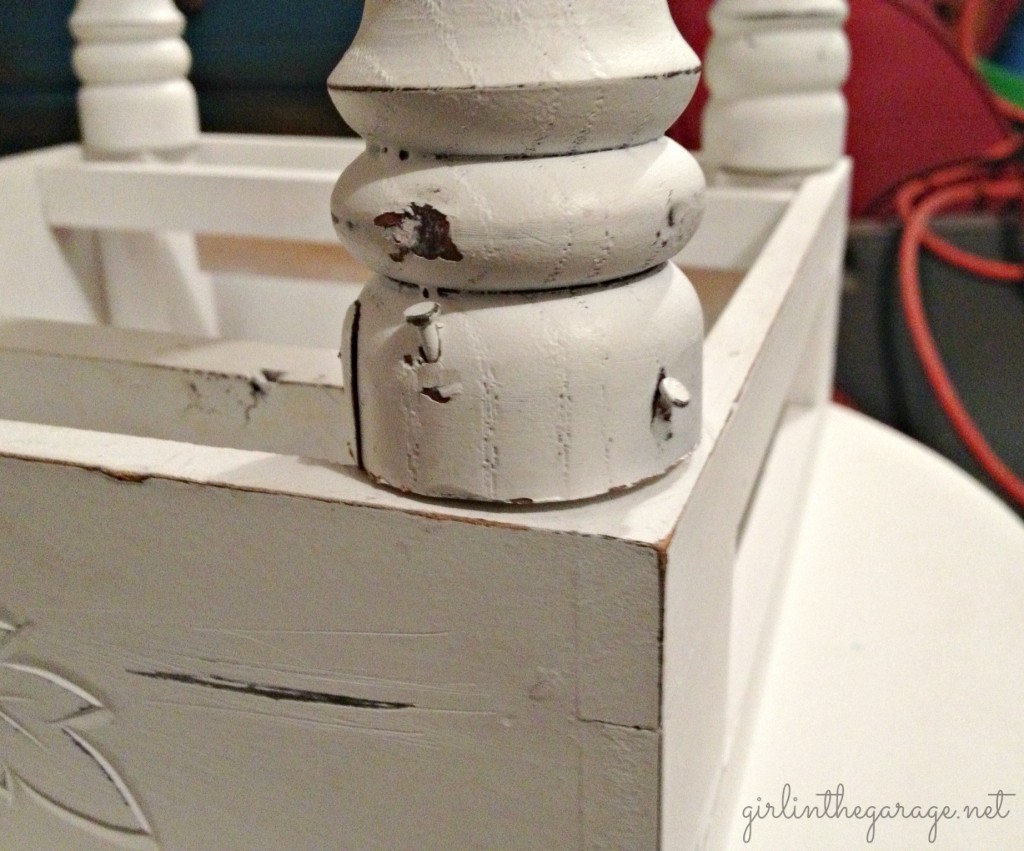 Apparently, even though the legs were secured with concealed screws, one must've come loose at some point so the owner decided to hammer 3 tiny nails (there's another on the other side) at an angle to keep the leg in place.  Please don't ever do this.  It looks ugly and it was such a pain to get those nails out!  I don't know if they make hammers that small but all of mine were way too big, and there wouldn't have been much to hold onto anyway.  I ended up using pliers, pulling on the leg, then finally I could use the hammer a bit.  Then to secure the leg back into place I used my much-loved wood glue.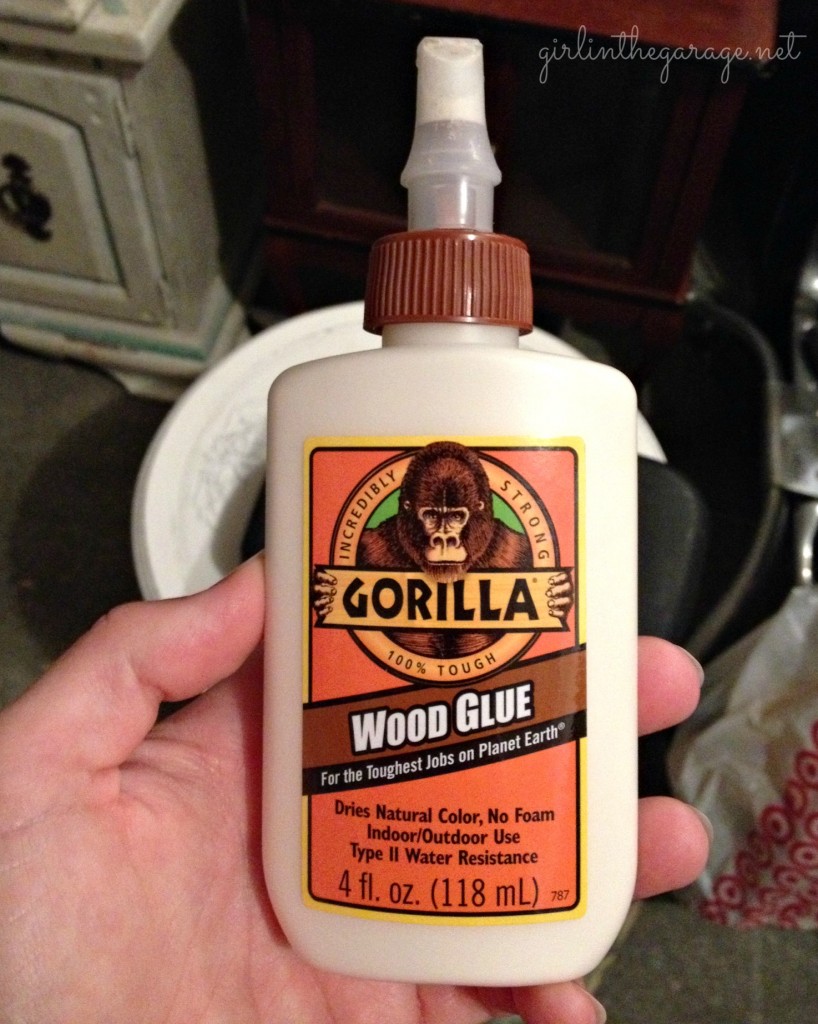 I poured it into the hole where the original screw was inserted, replaced the leg, and let it sit for about a day.  (This glue can get drippy so be sure to have a towel nearby to wipe up any excess.)  Worked like a charm!
The table seemed like it would go perfectly in a little girl's princess bedroom, so I knew I wanted to paint it pink.  I found the palest pink (Apricot Ice) in a sample at Lowe's and it was perfect.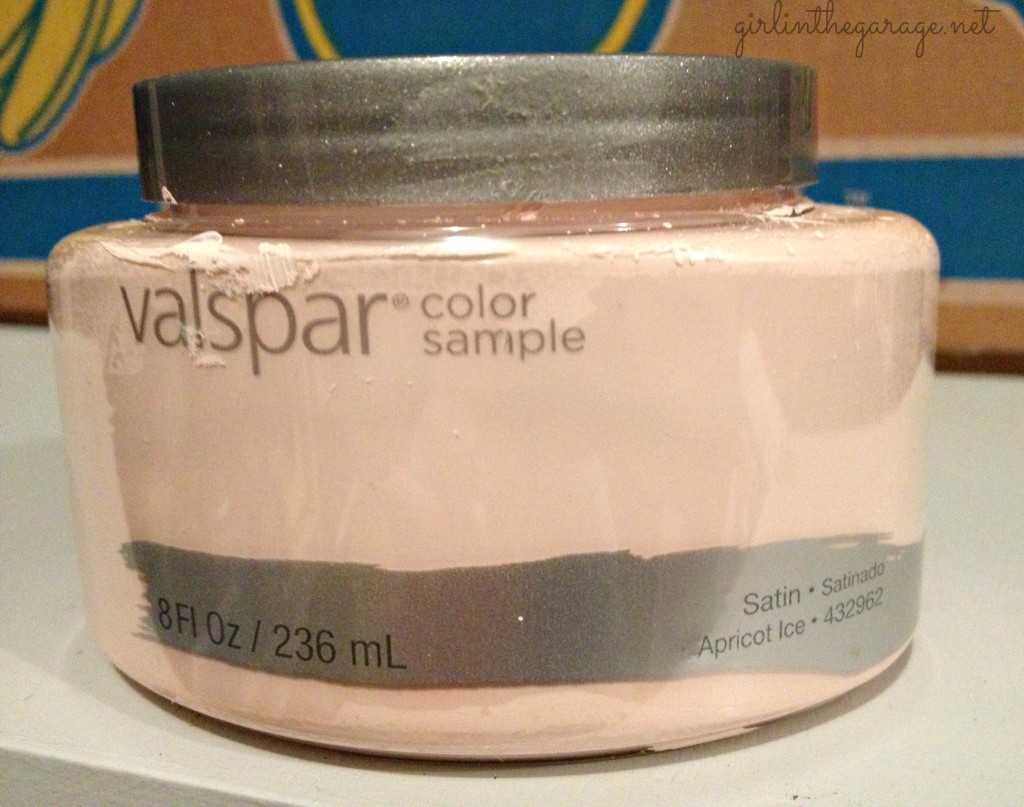 Of course when I painted it on, it was so pale that you couldn't even tell it was pink!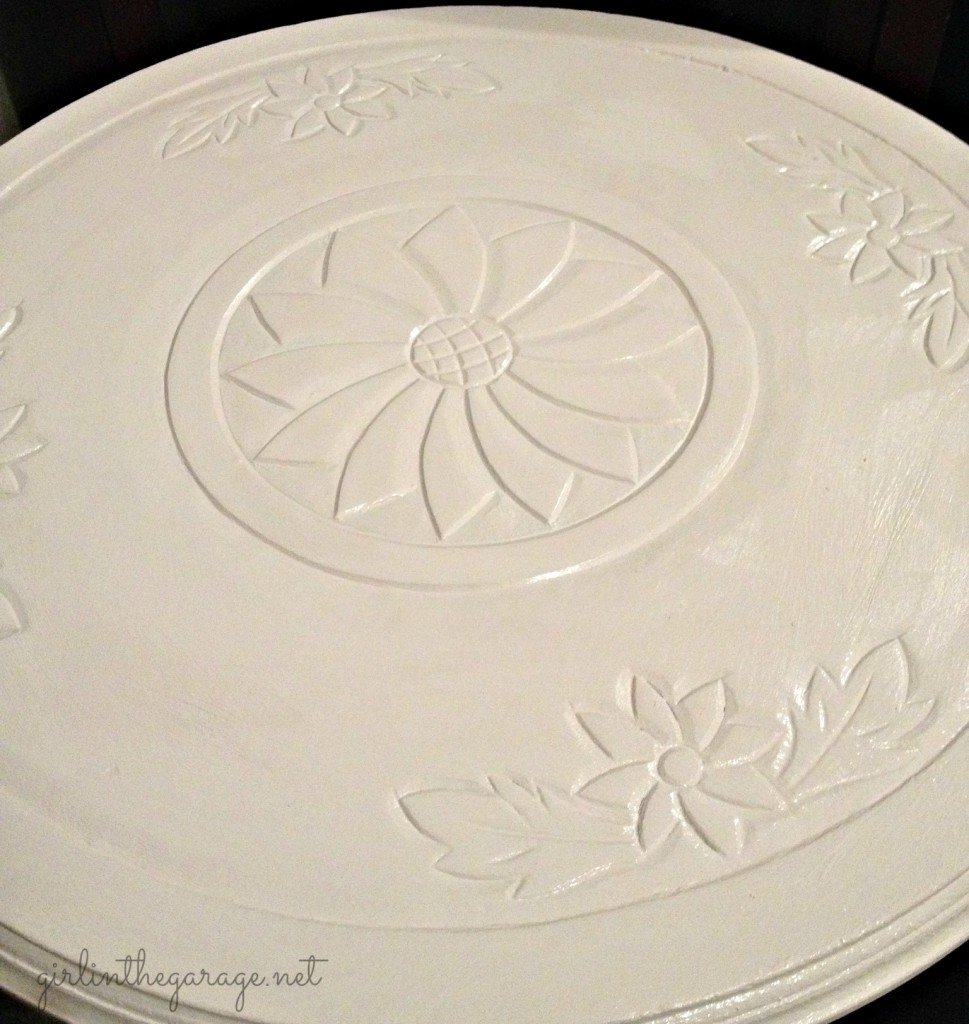 I ended up giving it about 4 coats and then following up with a matte polyurethane.  It's still very pale, but pretty as can be!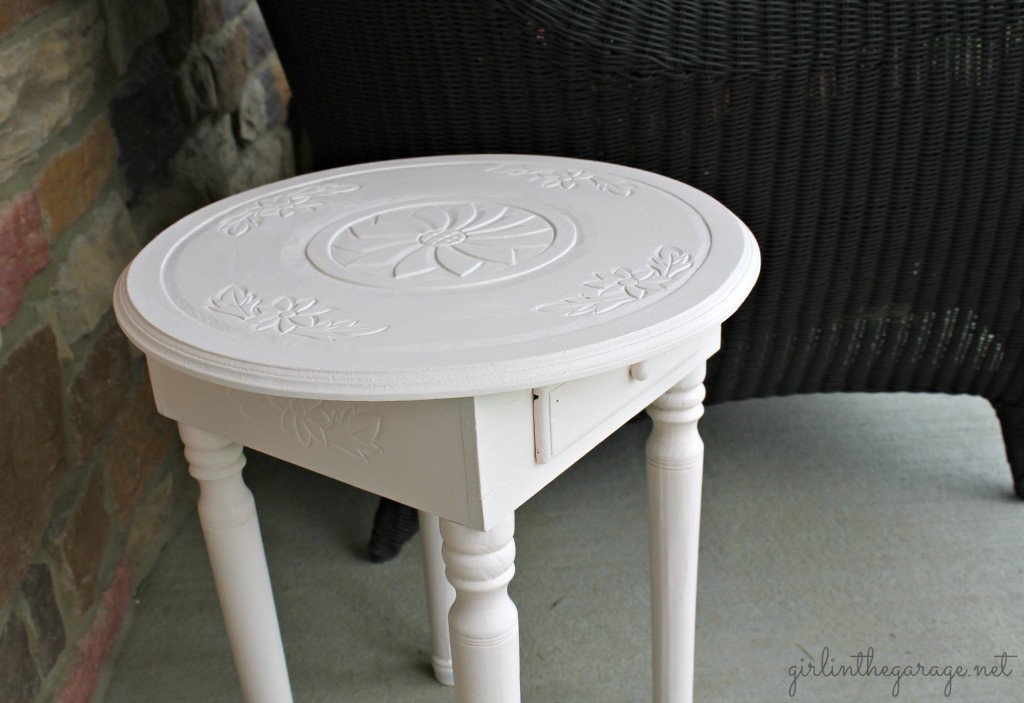 And it no longer has a crooked-nailed-wobbly-leg.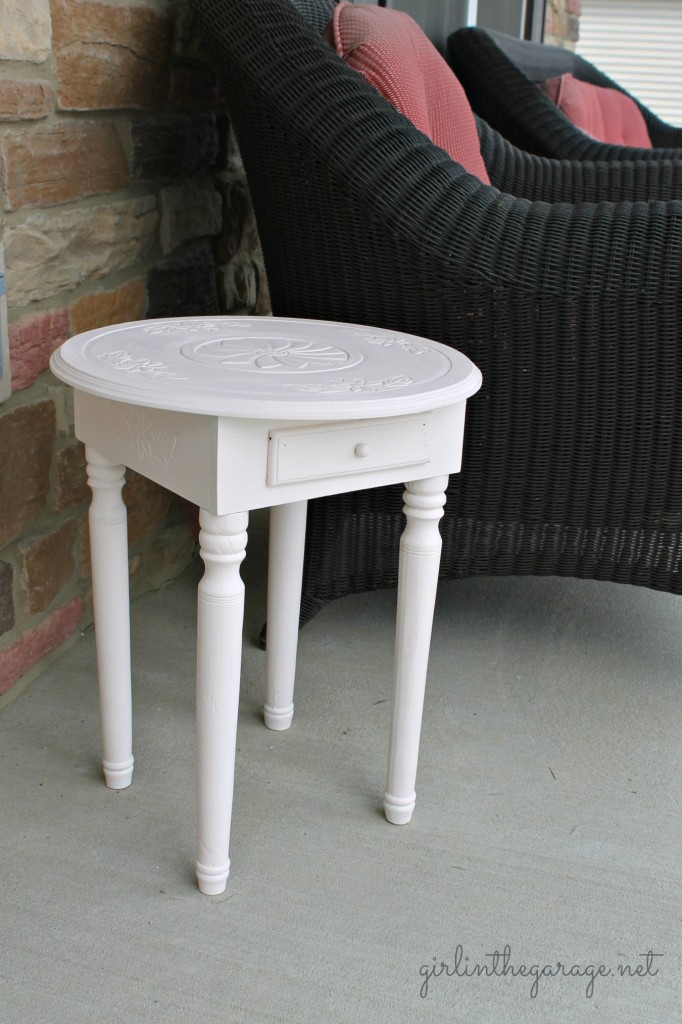 I did put this in my booth; I wonder which kind of princess room this will end up in!
Jen
Miss any of my recent posts?  Catch up here:
Upcycled Antique Sewing Drawers
Join the GITG Community
When you join this thriving community of over 7,000 creative souls, you'll be inspired to discover hidden artistic talents and learn skills to boldly face DIY projects with confidence.
You'll also receive my free guide "Just Paint It: 7 Tips for Transforming Furniture with Confidence."