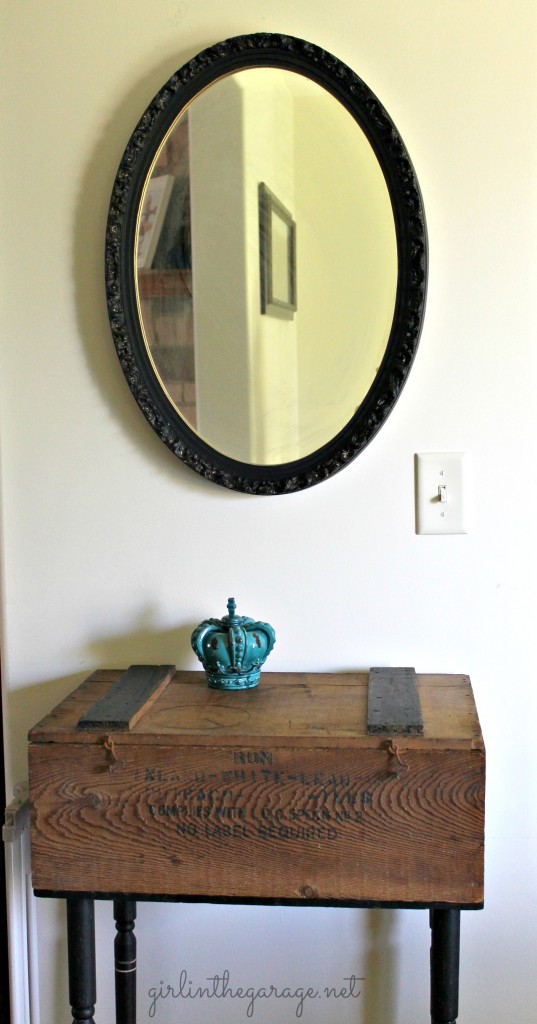 My garage is currently filled with several partially completed "big" furniture projects.  Big = many of them have broken or damaged parts and need extra time and TLC to make them functional and pretty again.  I work on them a little each day but sometimes I'll take a break and try to get a quick project done in the meantime.
You've probably seen mirrors like these many times at Goodwill and passed them over without too much of a second glance.  The bright gold frame doesn't exactly scream "current and stylish decor."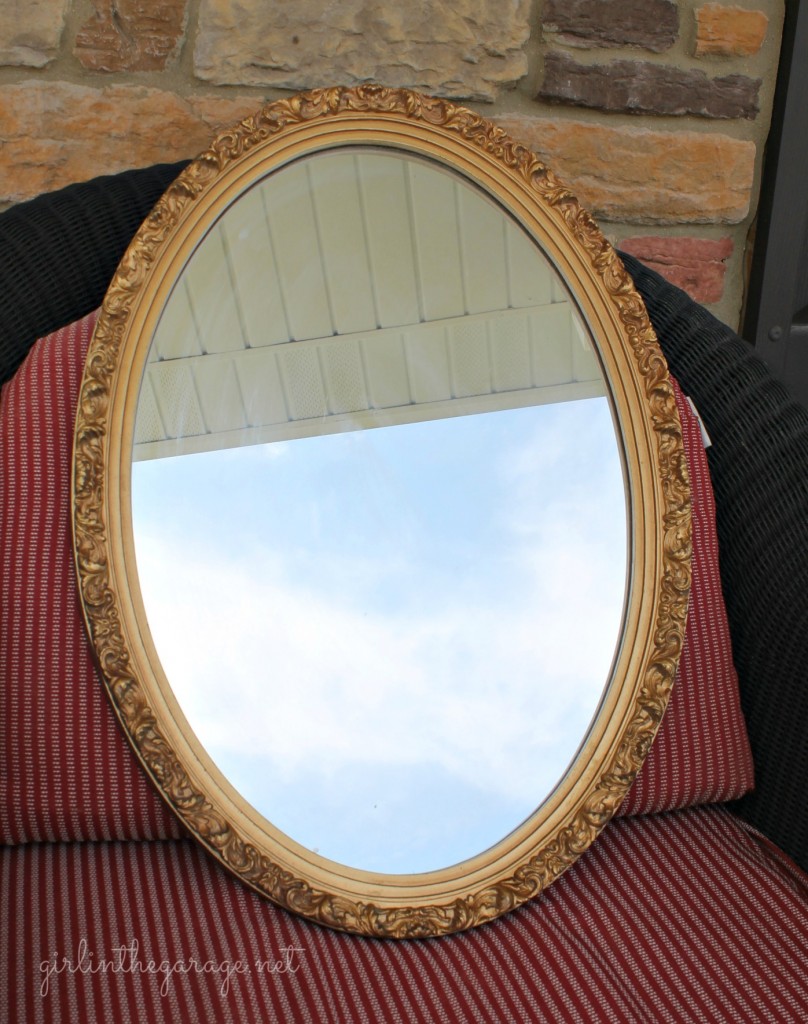 So I used black paint to give it a more modern vibe, but I left some of the gold peeking through to give it a hint of an aged appearance.  Modern/aged – makes perfect sense together, right?   😉   It may sound strange but I think it turned out pretty well.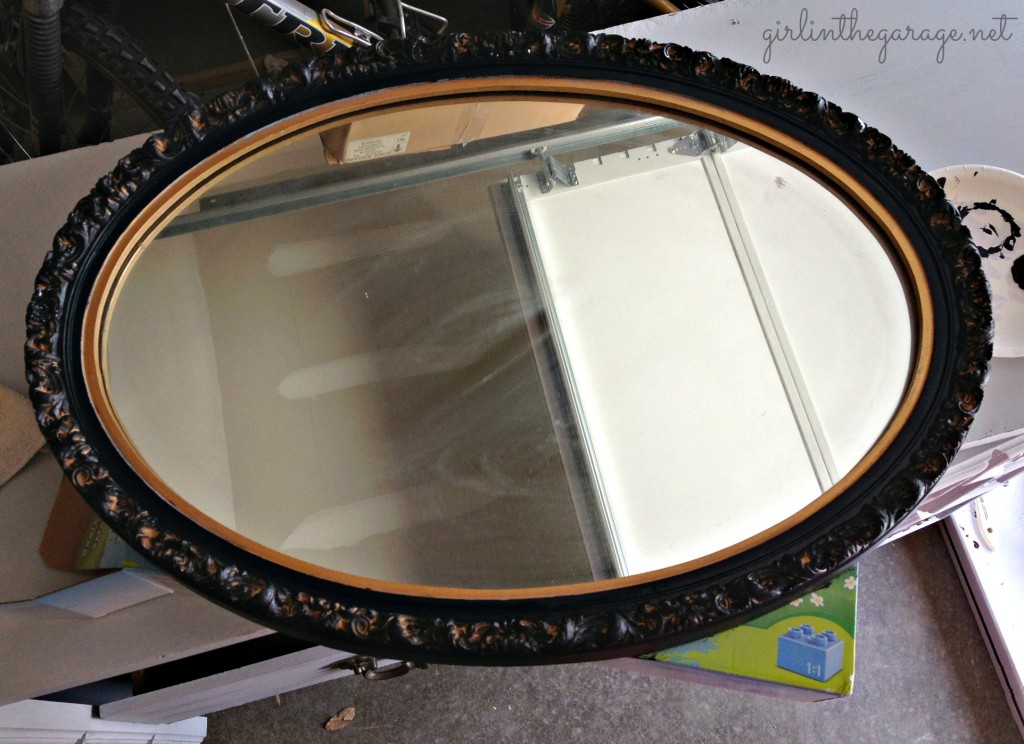 I think it looks great with my upcycled crate table.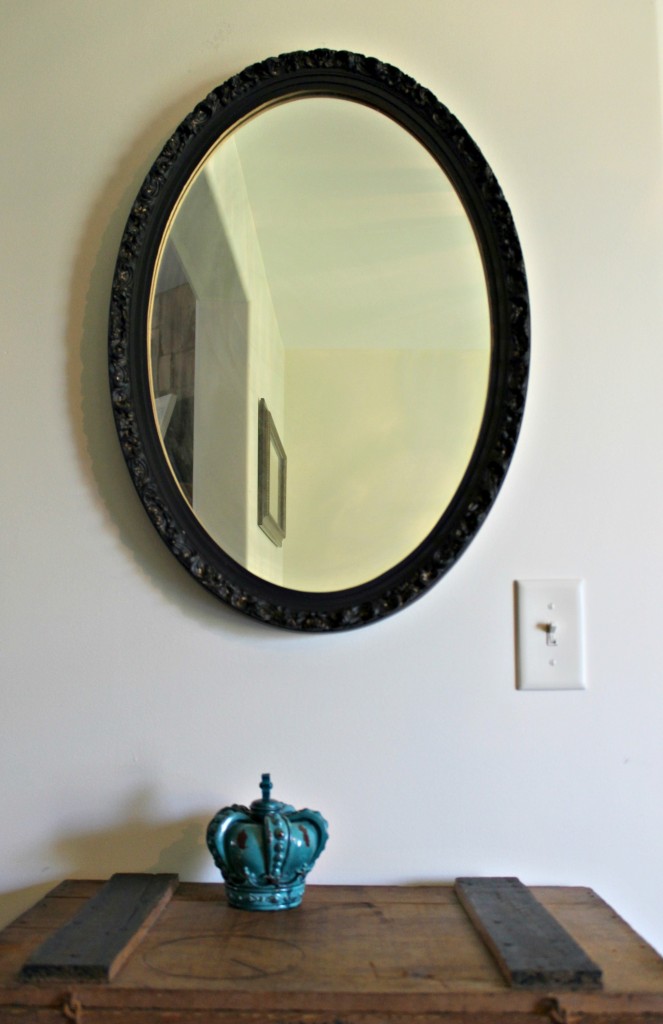 Even a quick makeover can make a huge impact on your home decor!
And maybe the next time you see one of these mirrors at Goodwill, you'll imagine the possibilities…
Jen
Miss any of my recent posts?  Catch up here:
Similar post:  Makeover for an Awkward Entryway (with mirror makeover)
Join the GITG Community
When you join this thriving online community of 90,000 creative souls, you'll be inspired to discover hidden artistic talents and learn skills to boldly face DIY projects with confidence.
You'll also receive my free guide "Just Paint It: 7 Tips for Transforming Furniture with Confidence."