I know the first day of spring was over a week ago but I never feel like it's officially spring until Easter comes.  Since Easter was yesterday – YEAY, SPRING IS HERE!  (I hope you had a lovely Easter, by the way!)  Spring always puts me in a good mood.   🙂  The warmer weather, birds chirping, not having to dress in layers and get the boys all bundled up, and oh yeah – flowers!  I'm not a gardener at all but I like to admire other people's yards and city parks filled with colorful blooms of gorgeous flowers and luscious greenery.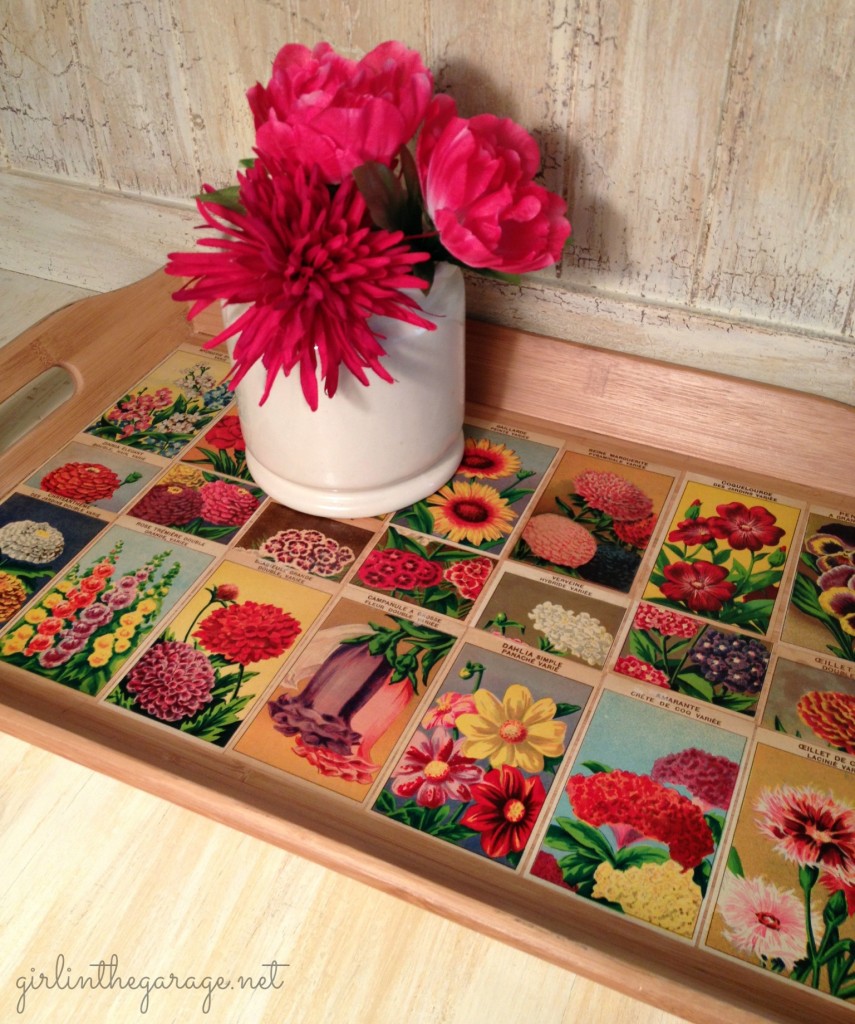 So when I saw some vintage French flower seed labels on ebay last summer, I immediately bought them.  And then I waited…and waited… about a month or so since they were actually shipped from France by someone who had found boxes of them in a former gardening store.  (You know how I love anything French!)  I was waiting for the right project to use them, and since spring is finally here I dug them out to decoupage onto my plain bamboo serving tray.  (Also it seemed like my recent projects were seriously lacking some color!)
If you want to try something similar, here's what you'll need:
– Serving tray
(I already had mine but you can find a similar one at craft stores for about $5)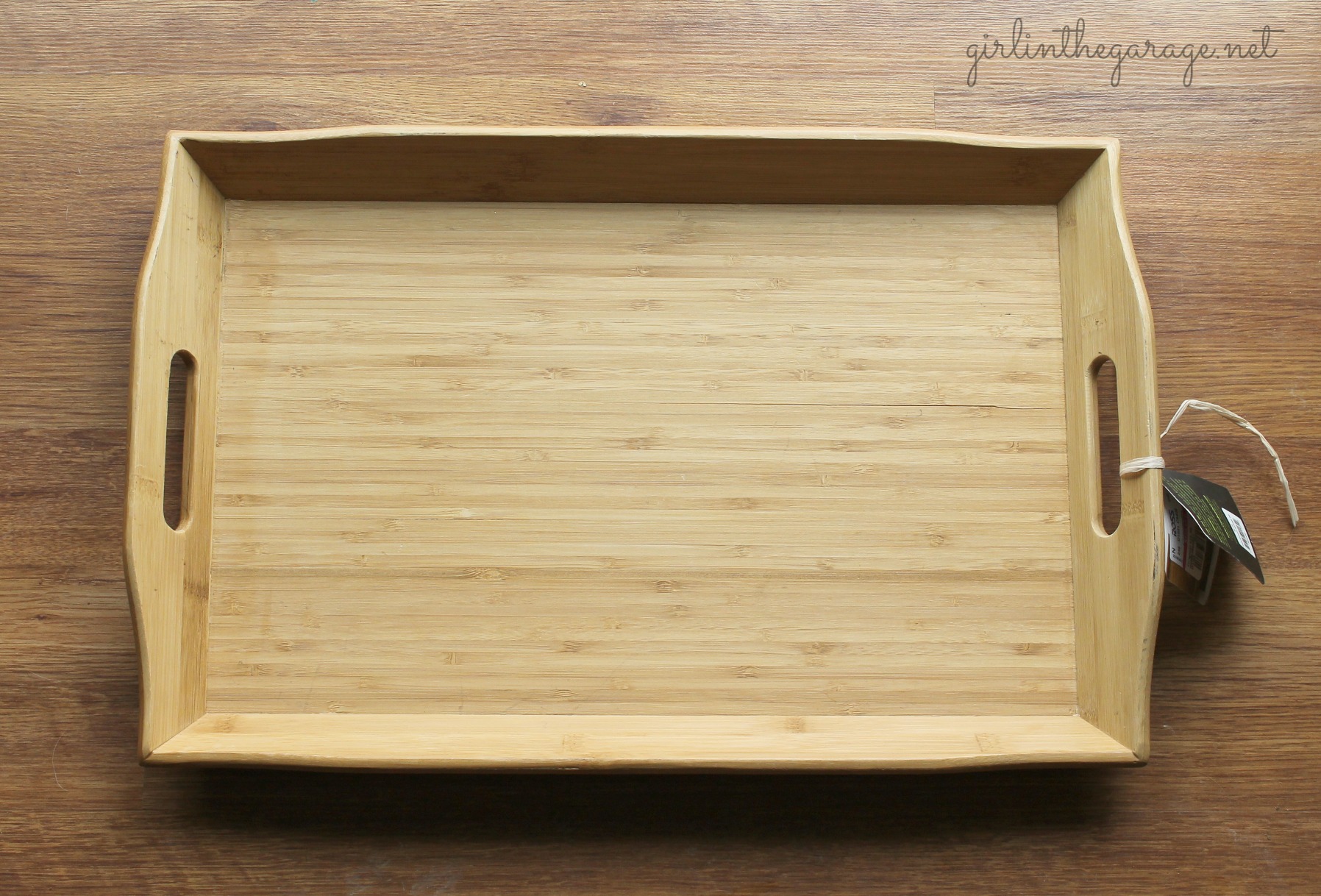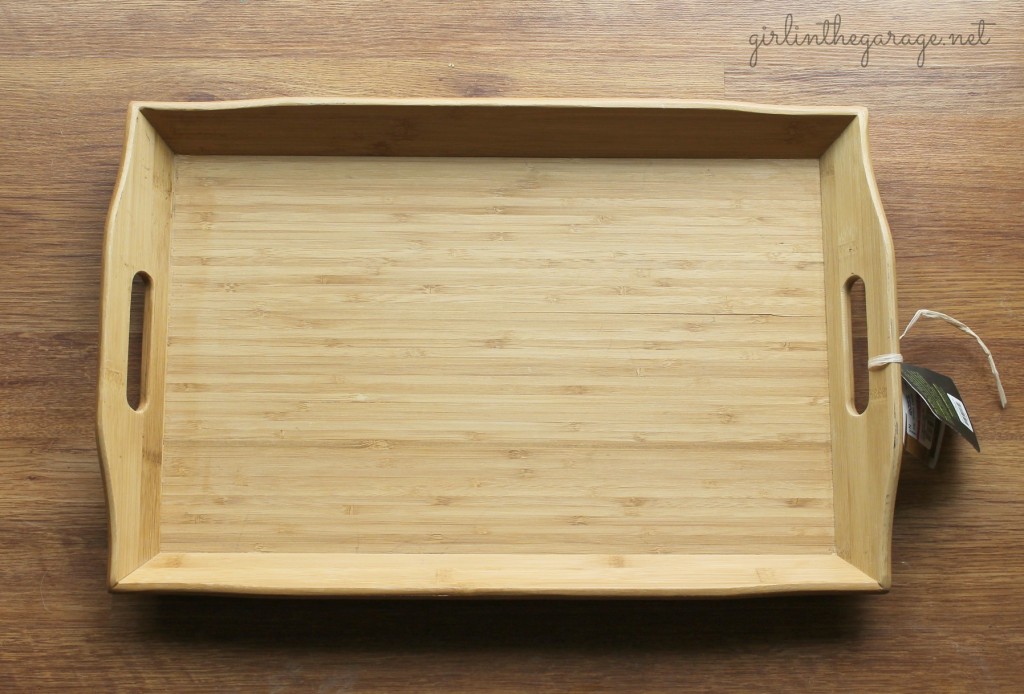 – Labels or any type of paper item to decoupage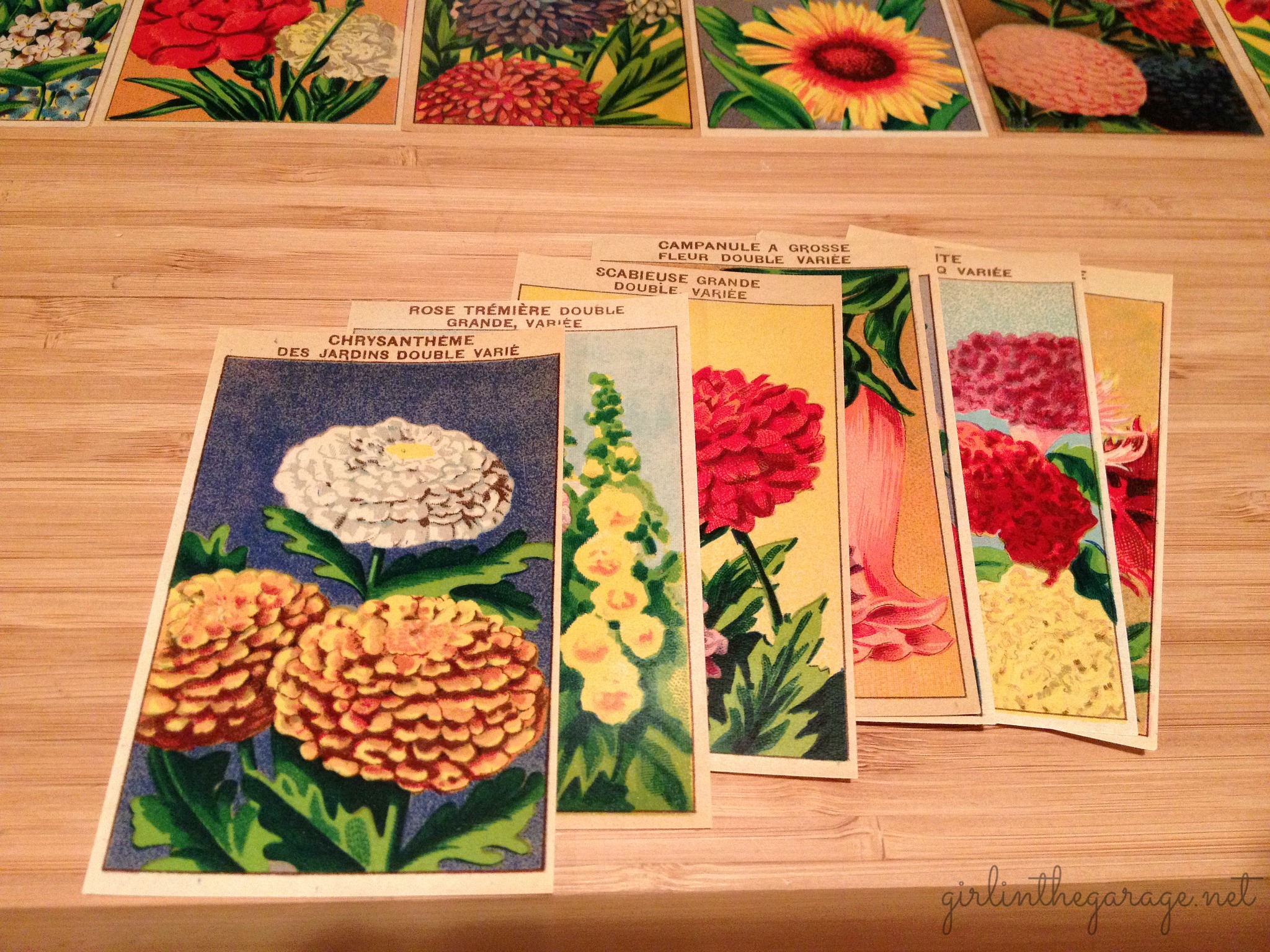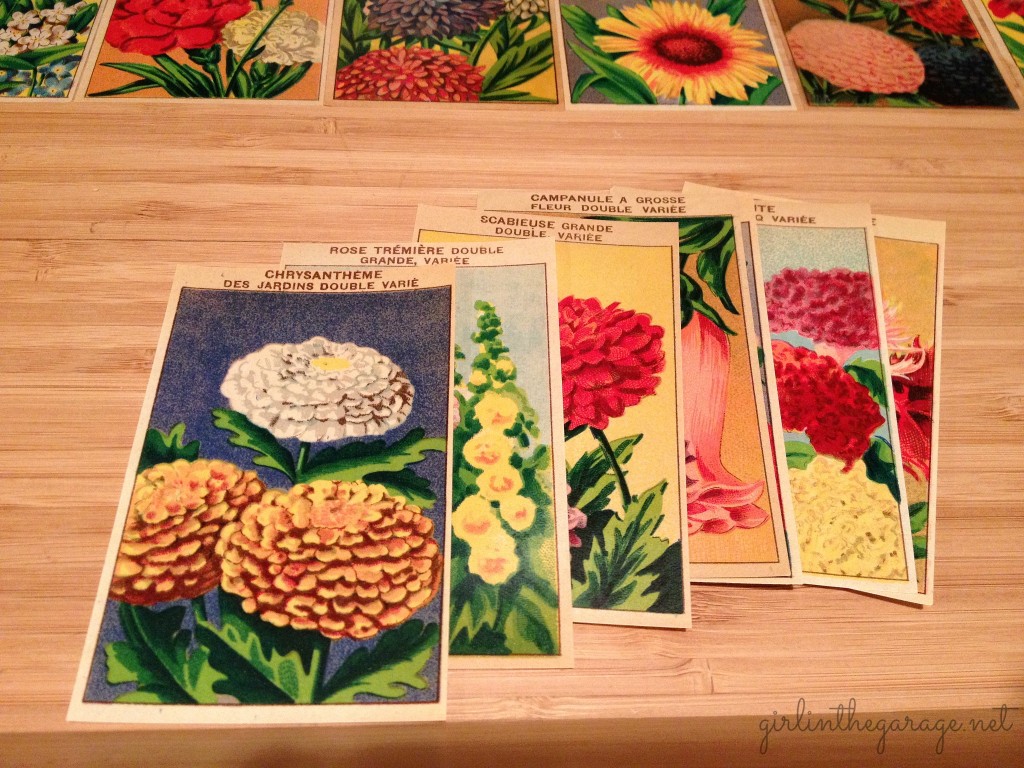 – Mod Podge
Before I started gluing, I lined up my labels to make sure they would fit.  Then I attached them with Mod Podge and left space in the middle of the tray because I wanted to add some lettering.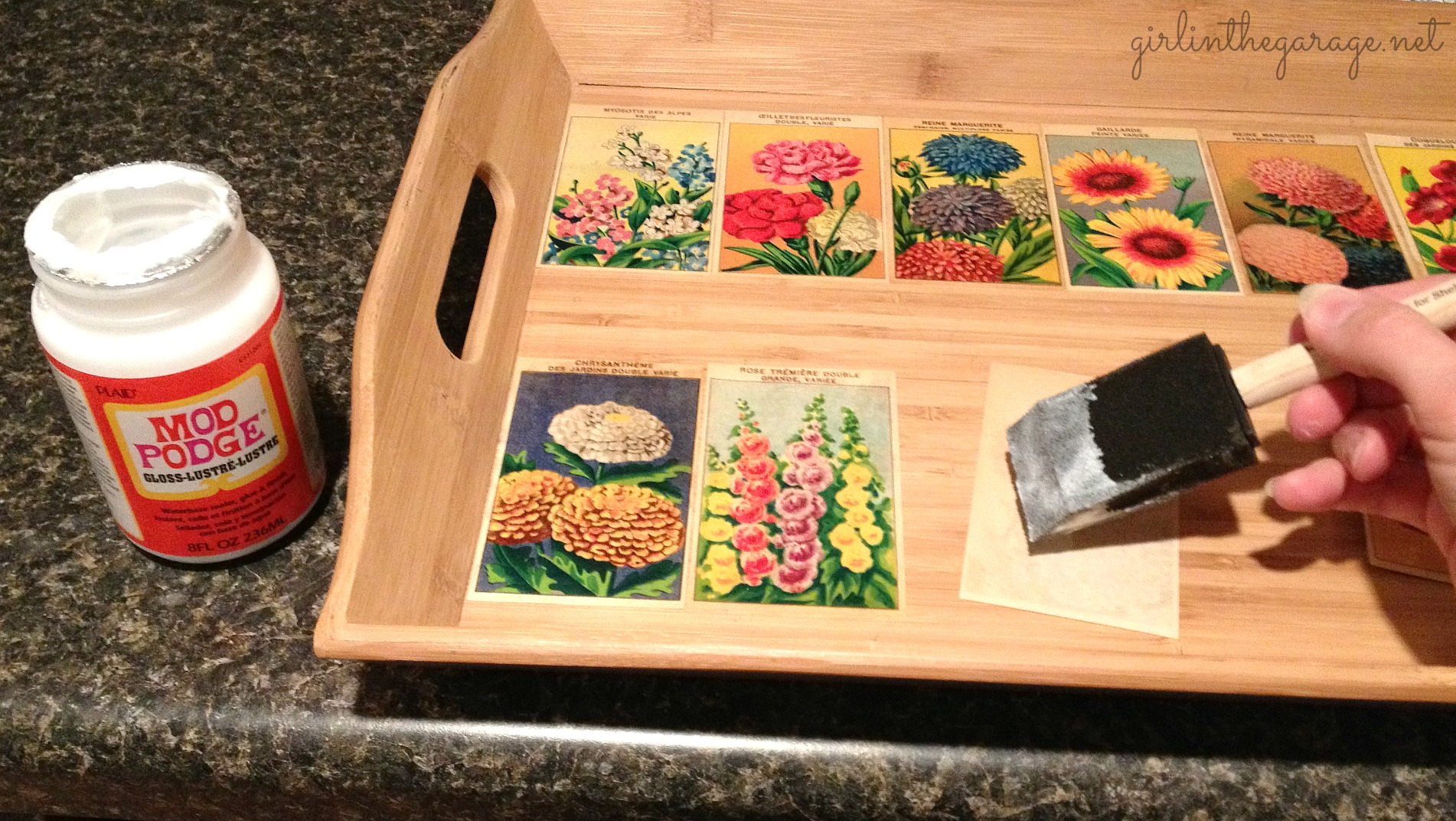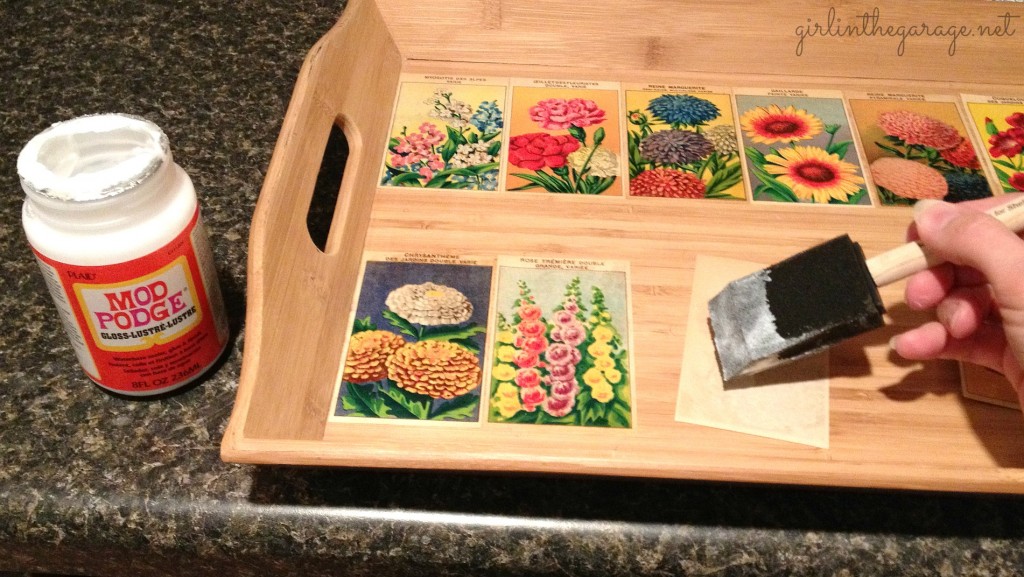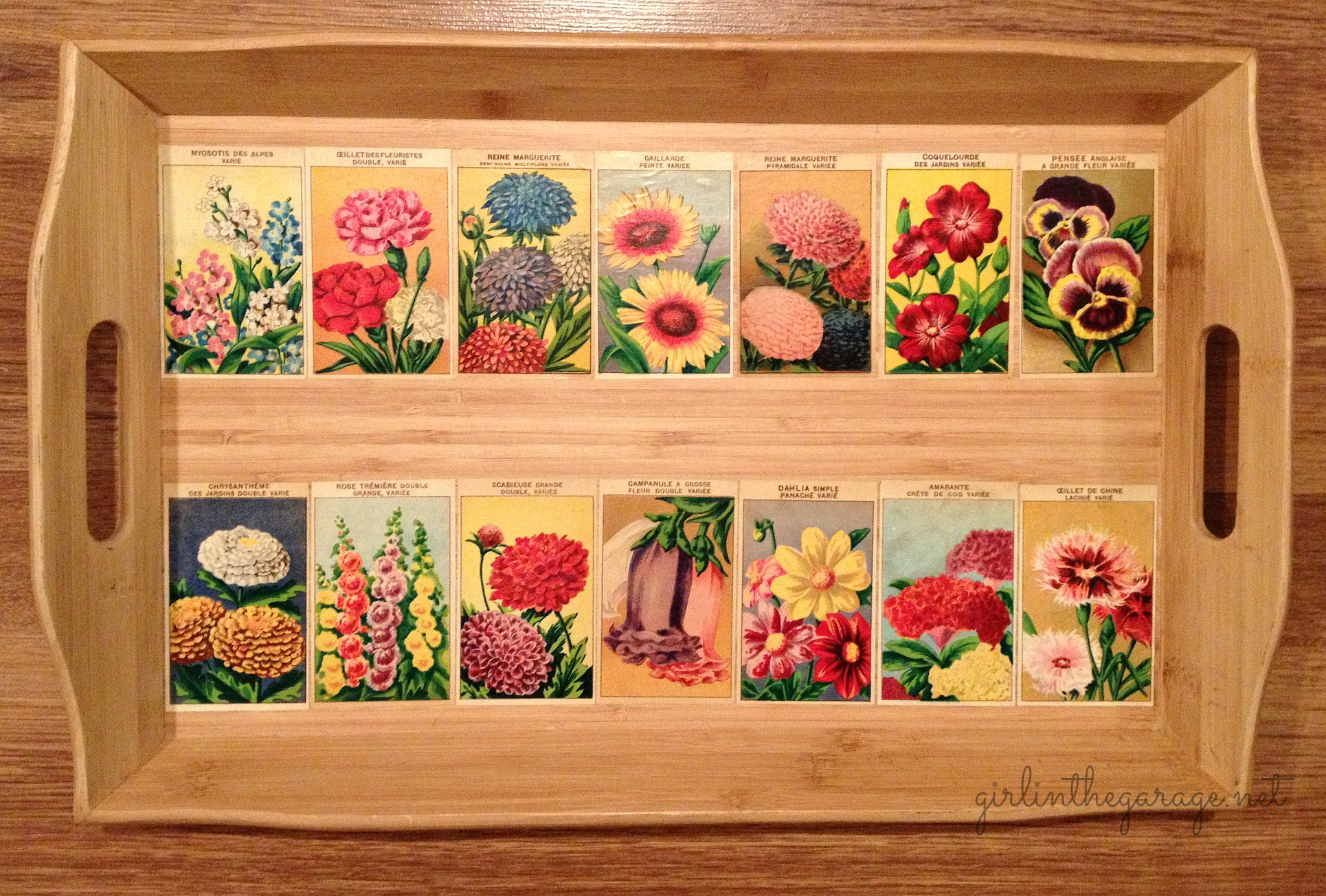 After the lettering was painted, I hated how it looked. (=Fail!)  It just didn't turn out how I'd pictured it.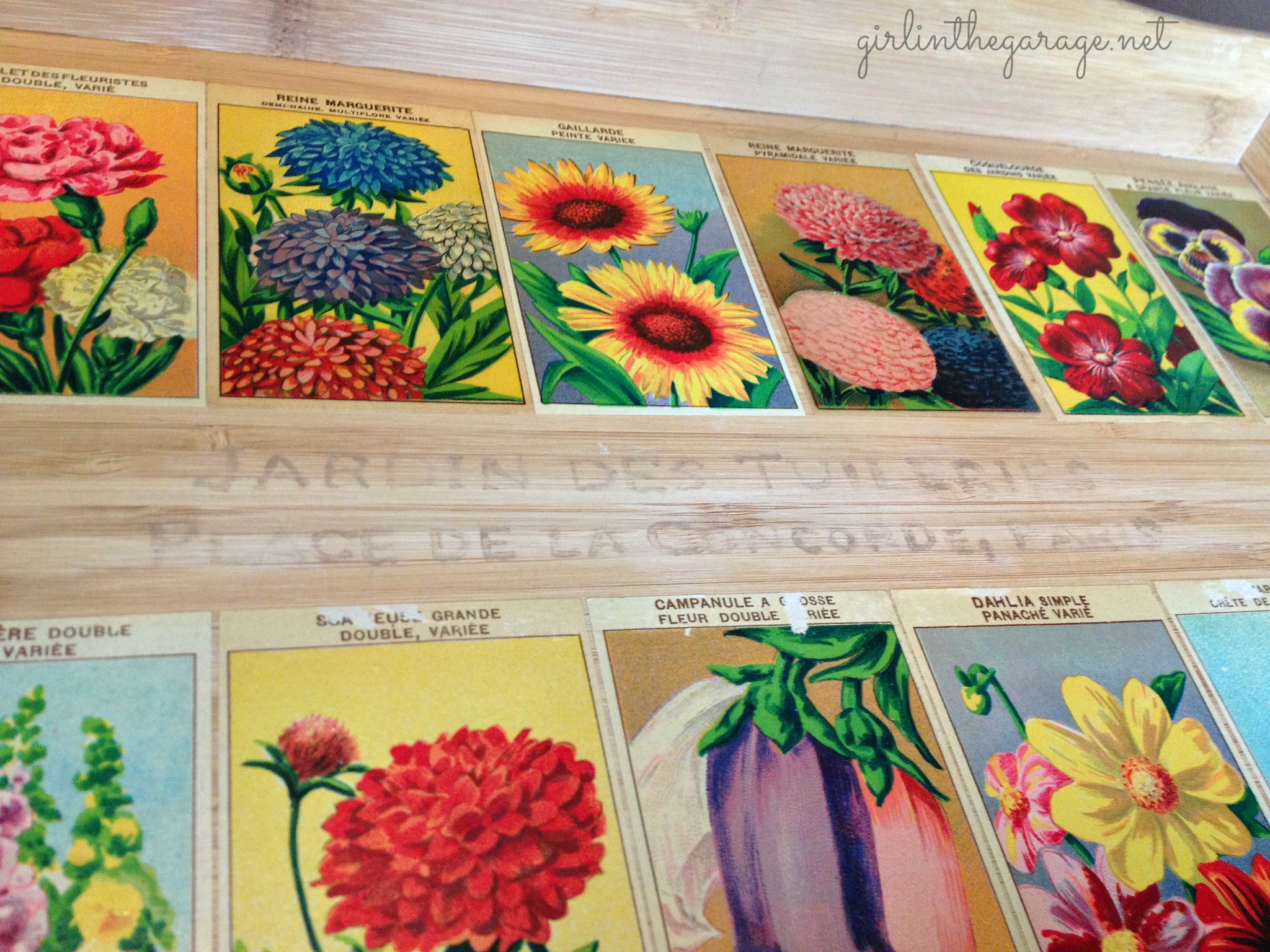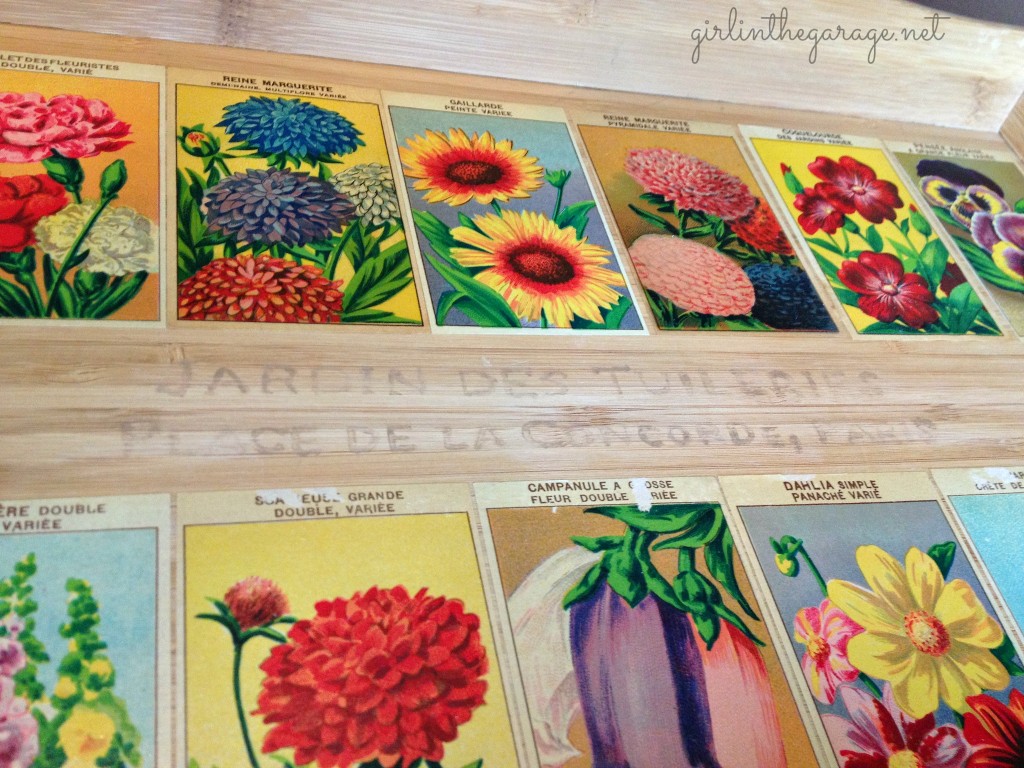 To fix it, I cut some of the remaining labels in half and glued them over the area.  Overall it was an easy project with beautiful results.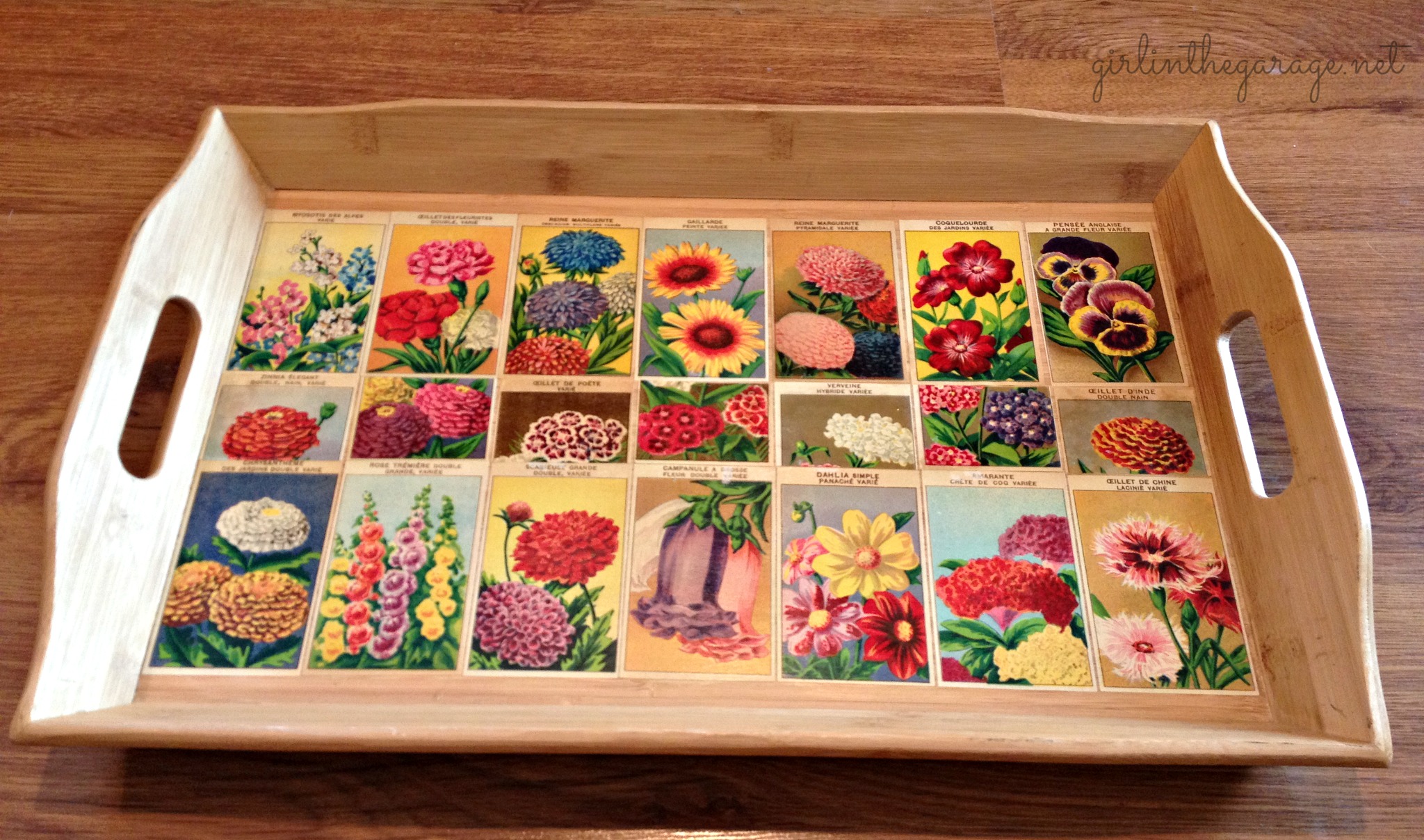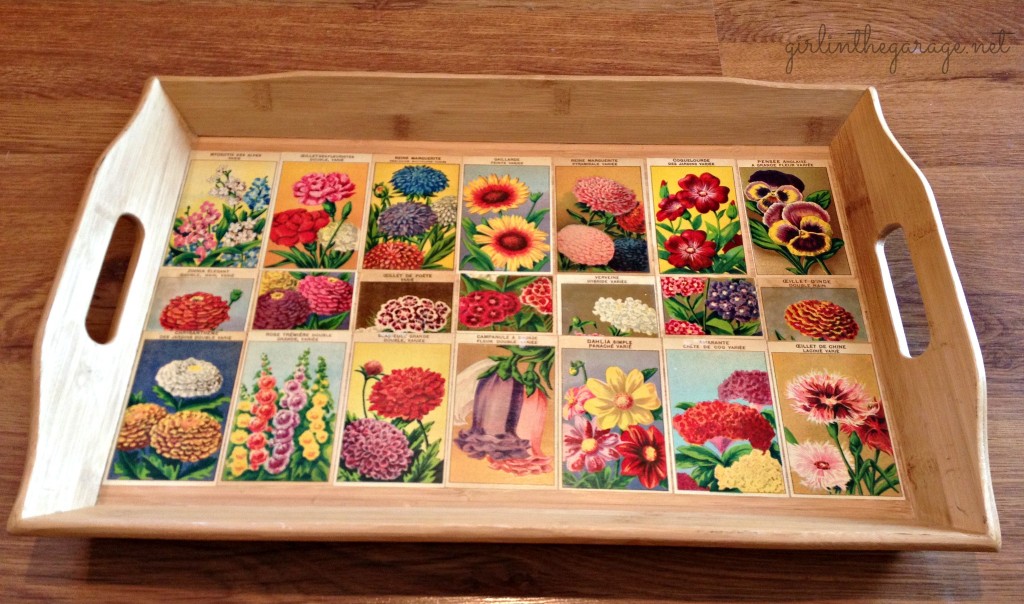 Now you can't even tell that there was a botched lettering job at all… and I have a lovely French flower seed label tray to help welcome in my favorite colorful season!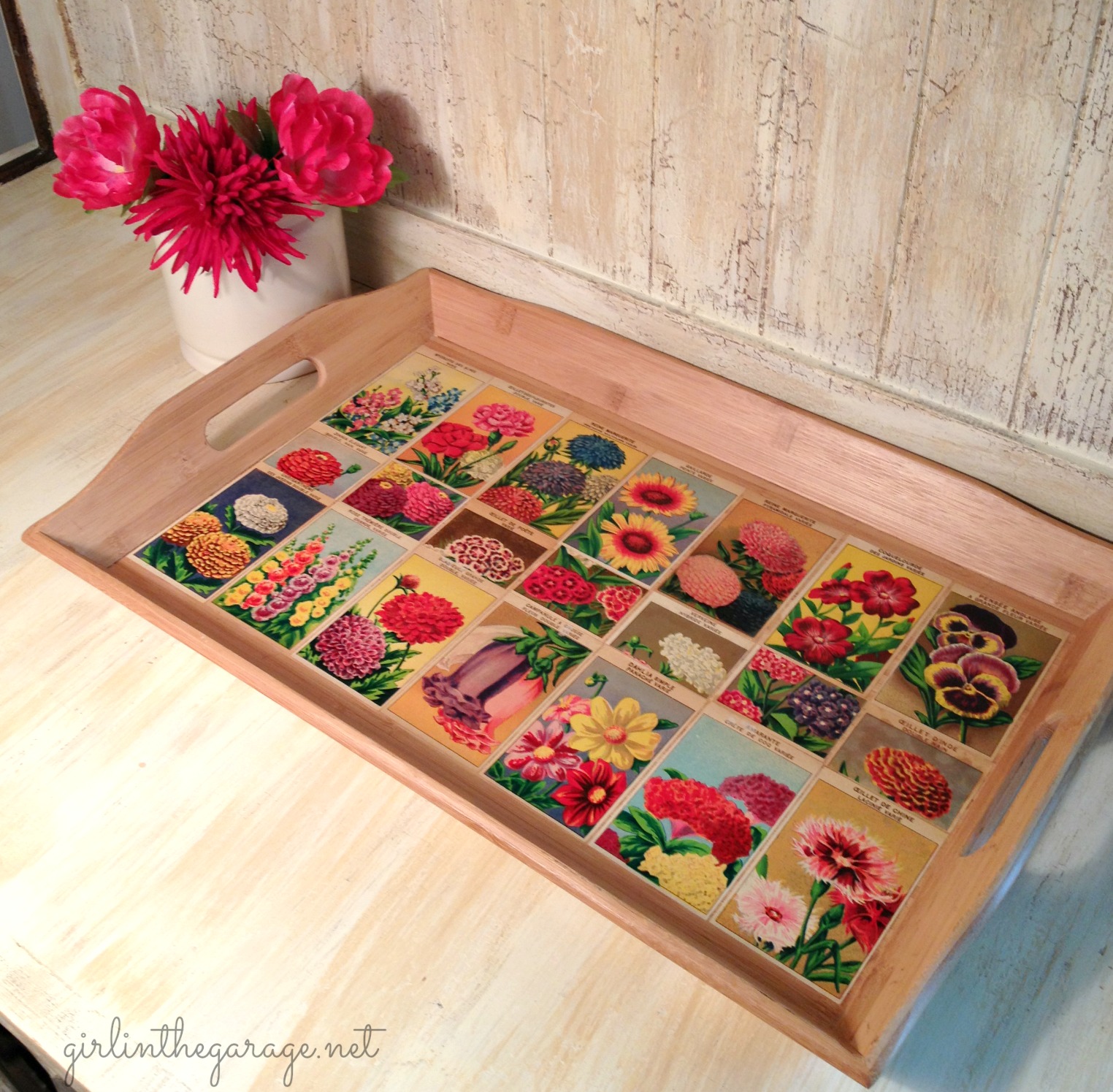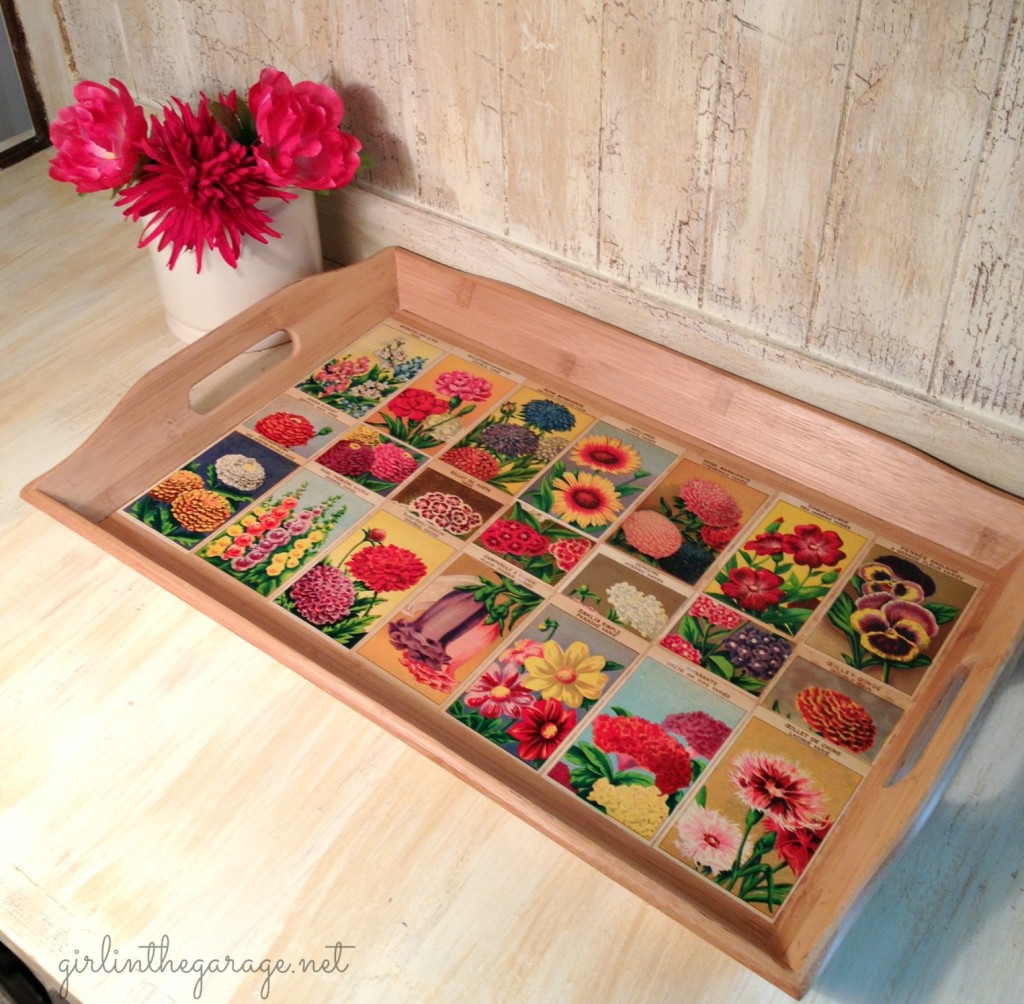 Are you ready for spring?  Have you been working on some spring projects to welcome in the season?  I'd love to hear about them!
And if you're looking for more spring inspiration, take a look at my embellished nest with bird's eggs.
Jen
This project was featured at these fine parties:
Join the GITG Community
When you join this thriving online community of 90,000 creative souls, you'll be inspired to discover hidden artistic talents and learn skills to boldly face DIY projects with confidence.
You'll also receive my free guide "Just Paint It: 7 Tips for Transforming Furniture with Confidence."