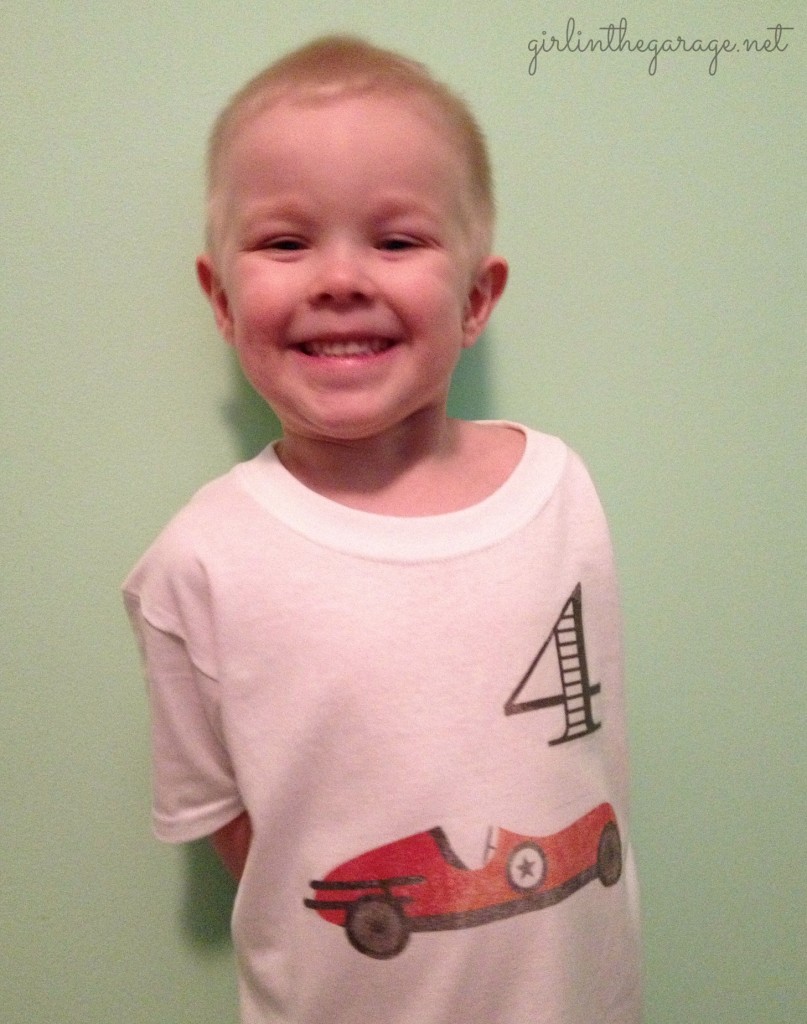 At my house we're gearing up for a big celebration this weekend – our boys' birthday party!  Their birthdays are only 6 days apart so we have a joint party every year.  They are turning 3 and 4, and it's such a fun stage.  They're always wanting to learn new things, asking a million questions, and being downright silly.  They are best friends (except when they both want the same toy).
I have some fun decorations planned for their party and wanted to take it a step further and make them birthday t-shirts.  I'm not a fan of the "It's my birthday" shirts that can only be worn one day, so I decided to make shirts with a number for their age so they can be worn all year, or until they've outgrown them.
Here's what you'll need to make something similar:
– Plain t-shirt (a light color is best; I bought mine from Hobby Lobby for about $3.50 each)
– Printer transfer paper
– Iron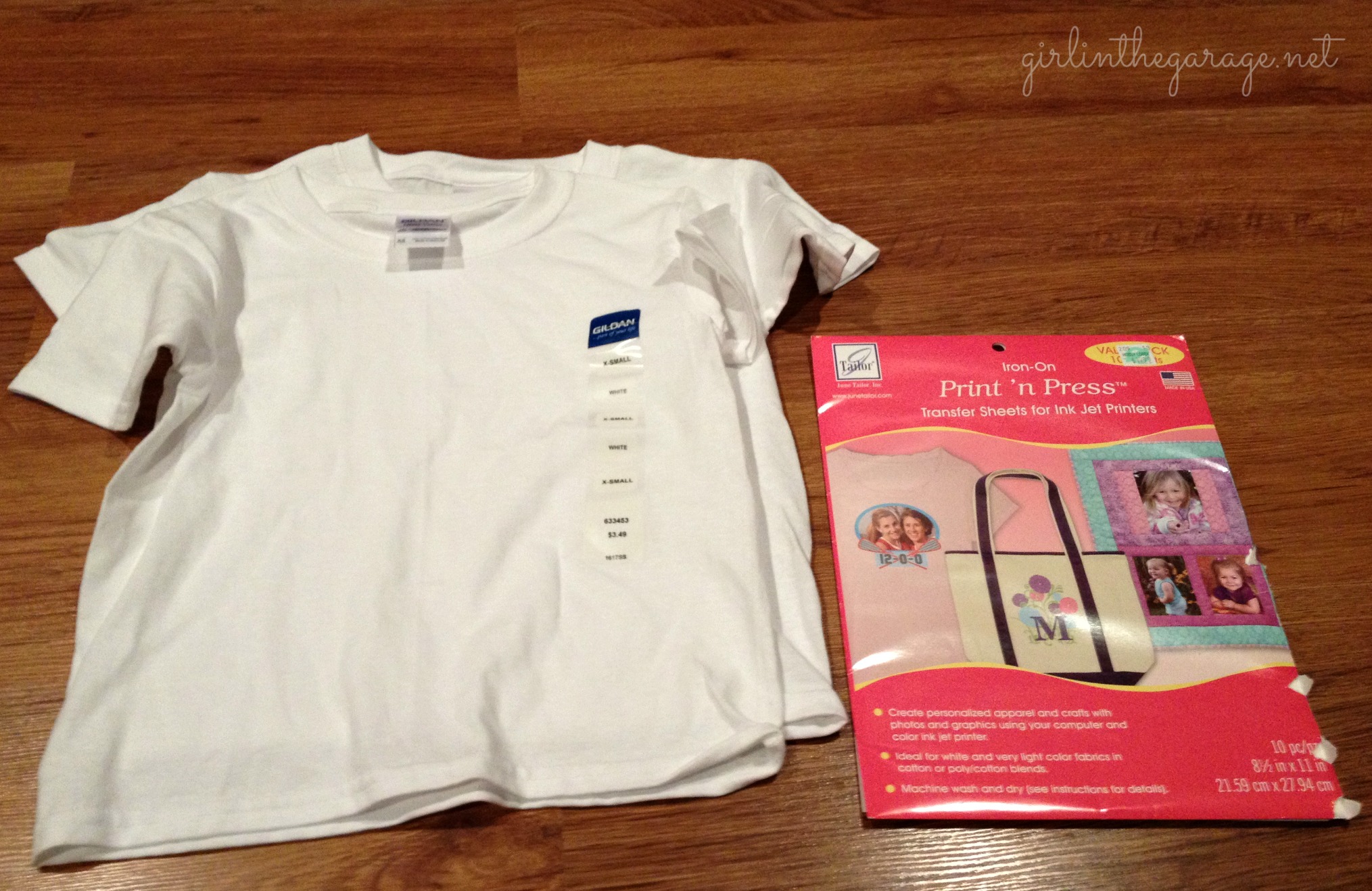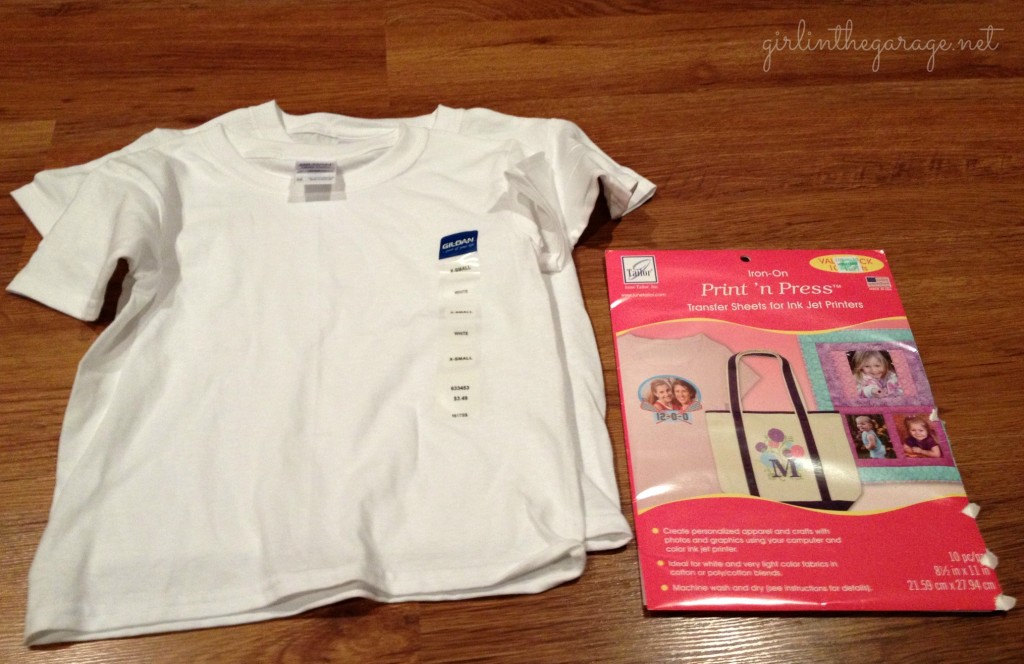 A good friend of mine from Kiyomi Designs made the graphics and I added the 3 and 4 with PicMonkey.  Then I printed the images on the transfer paper according to the package directions.  (I'm hoping the big 3 and 4 will subliminally keep people from asking if they're twins every time we go out!)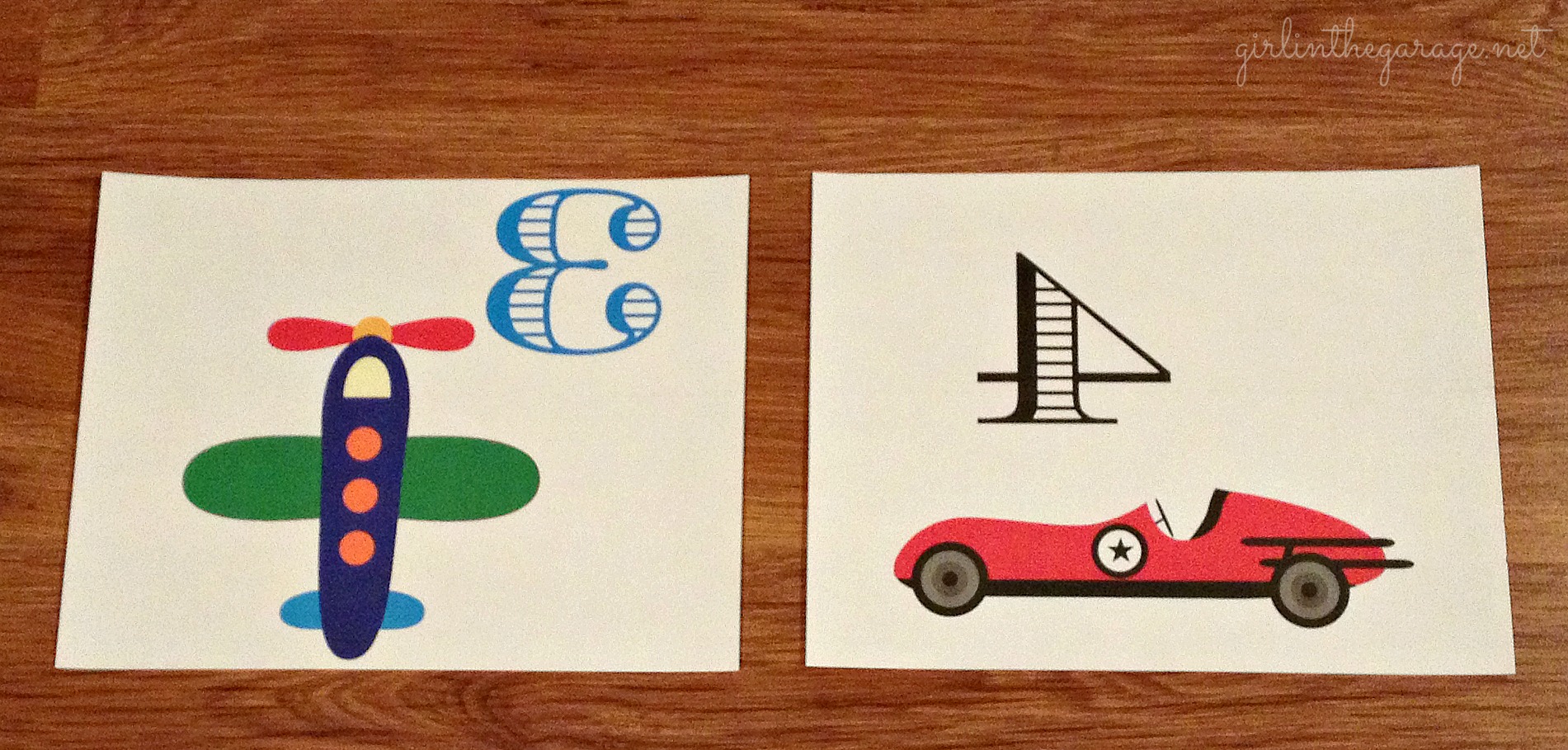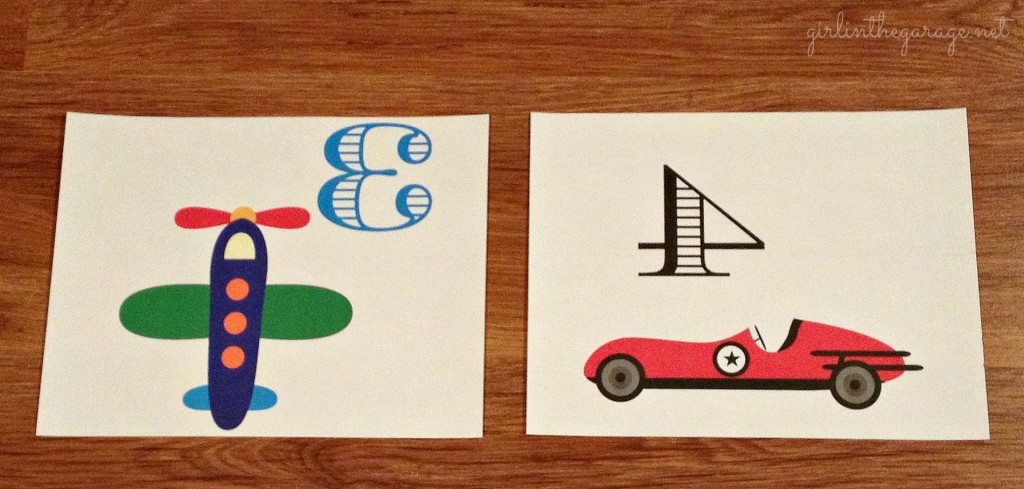 Then I ironed the images onto the shirts and that was it!
I couldn't wait to see the boys in their birthday shirts, so I had them try them on for a few pictures.  And if you've ever tried to take a picture of a couple of (almost) 3 or 4 year old's, you know it's next to impossible to get them to cooperate.  So here's a few interesting shots I got…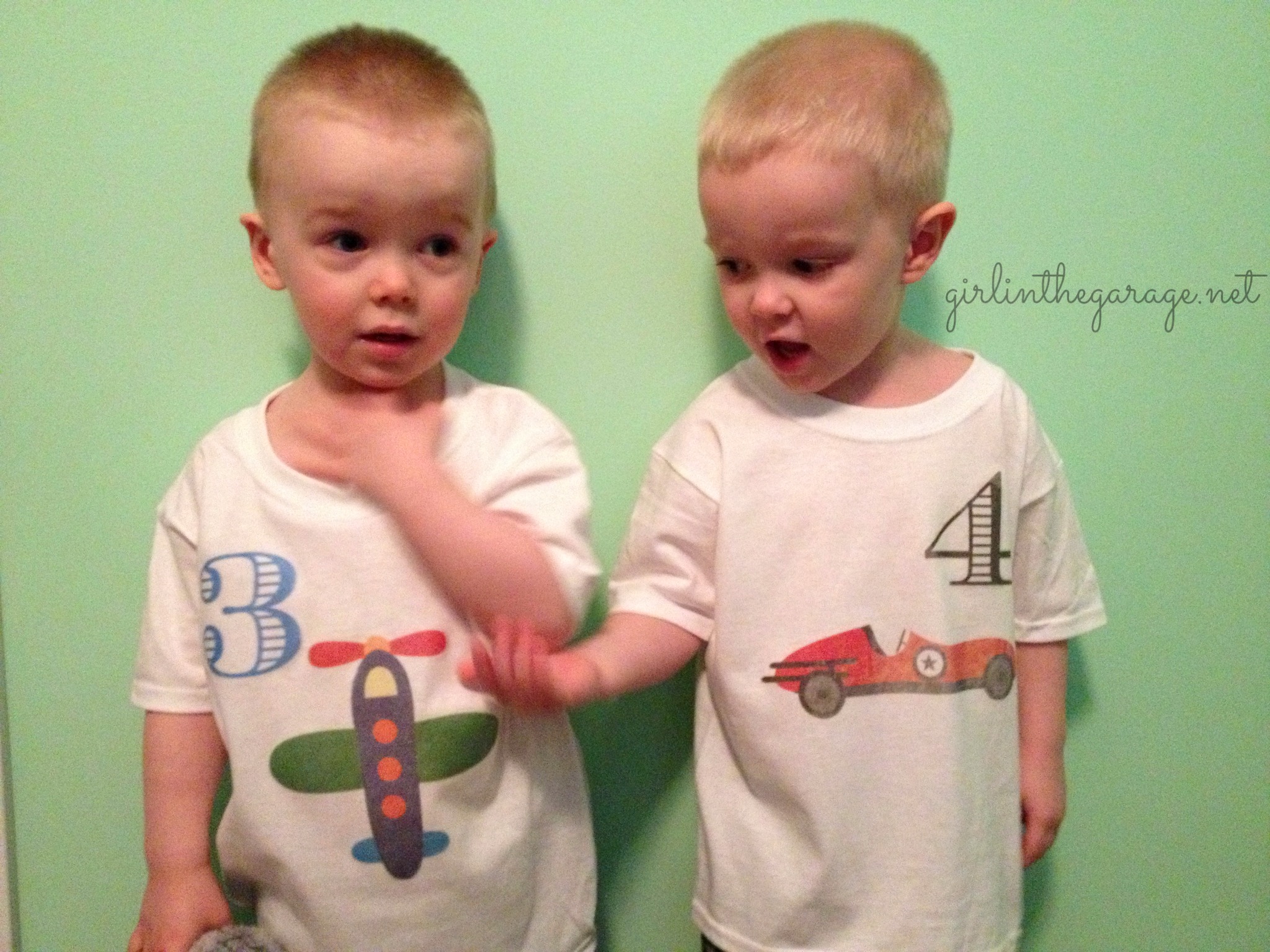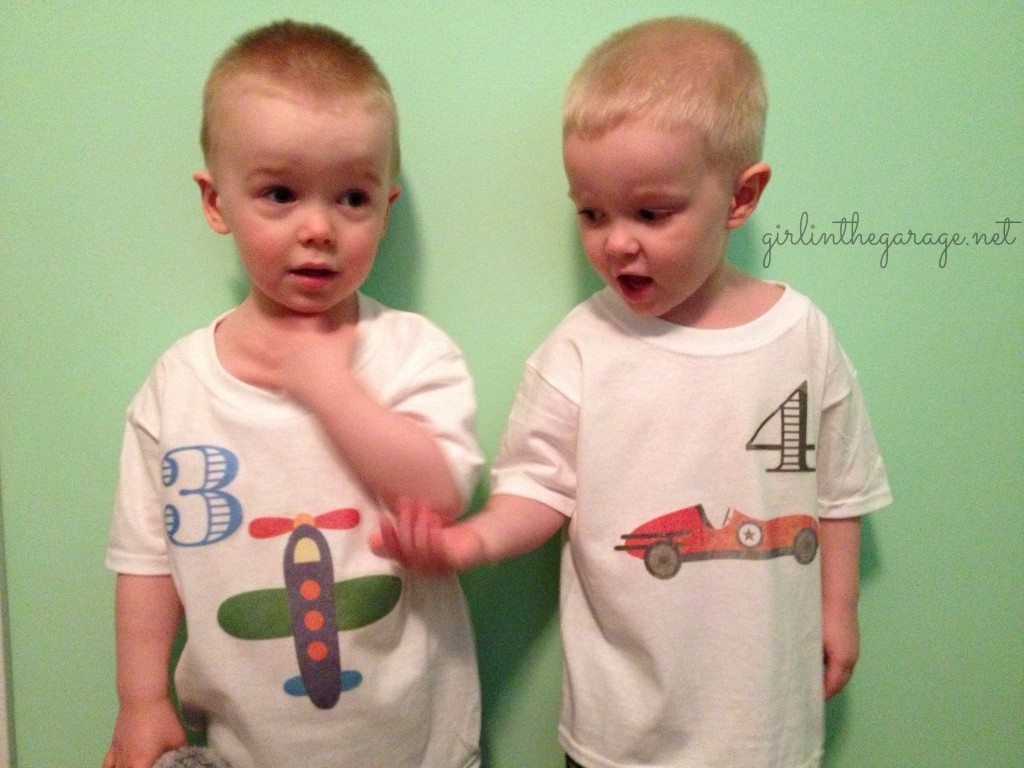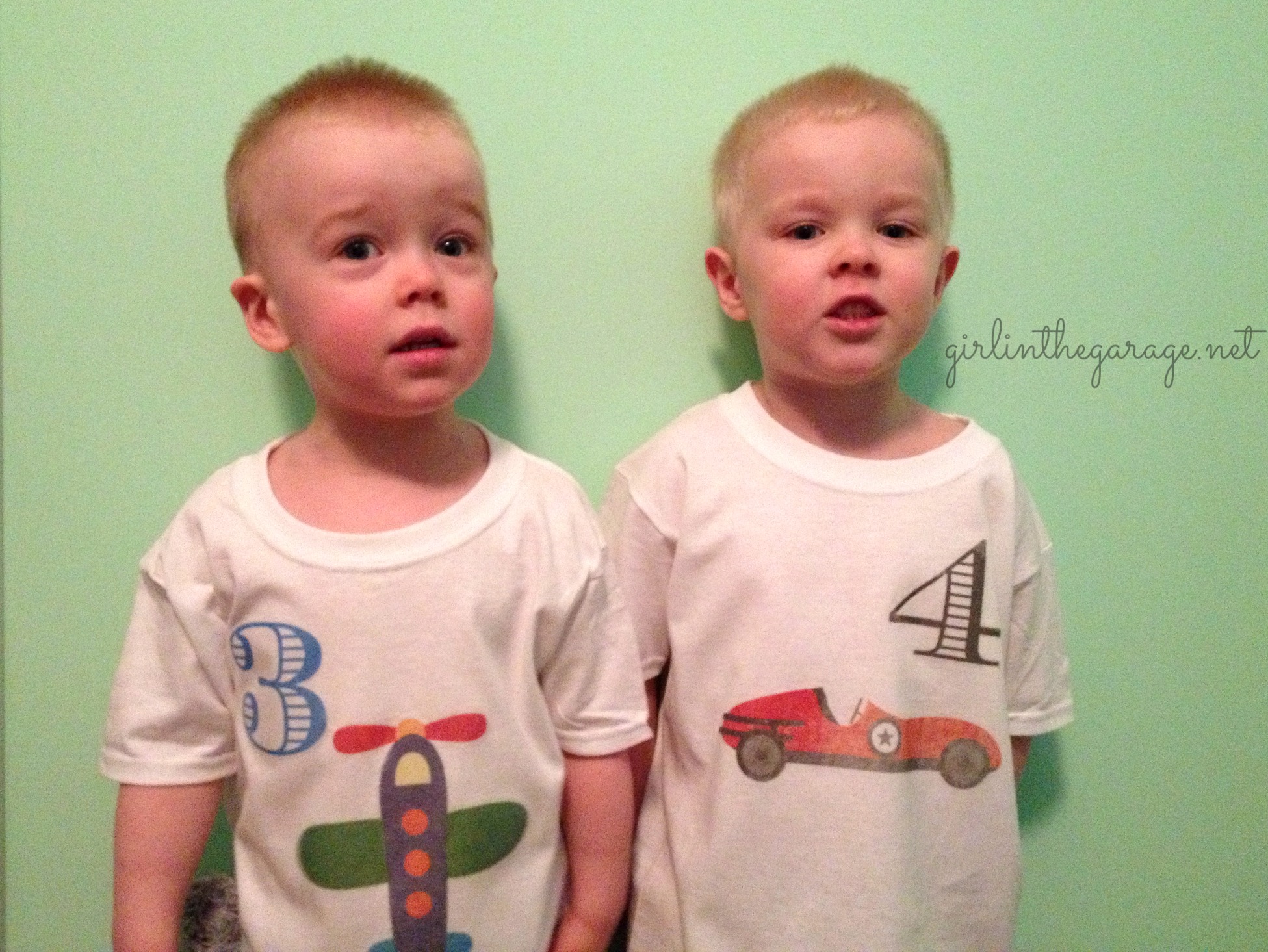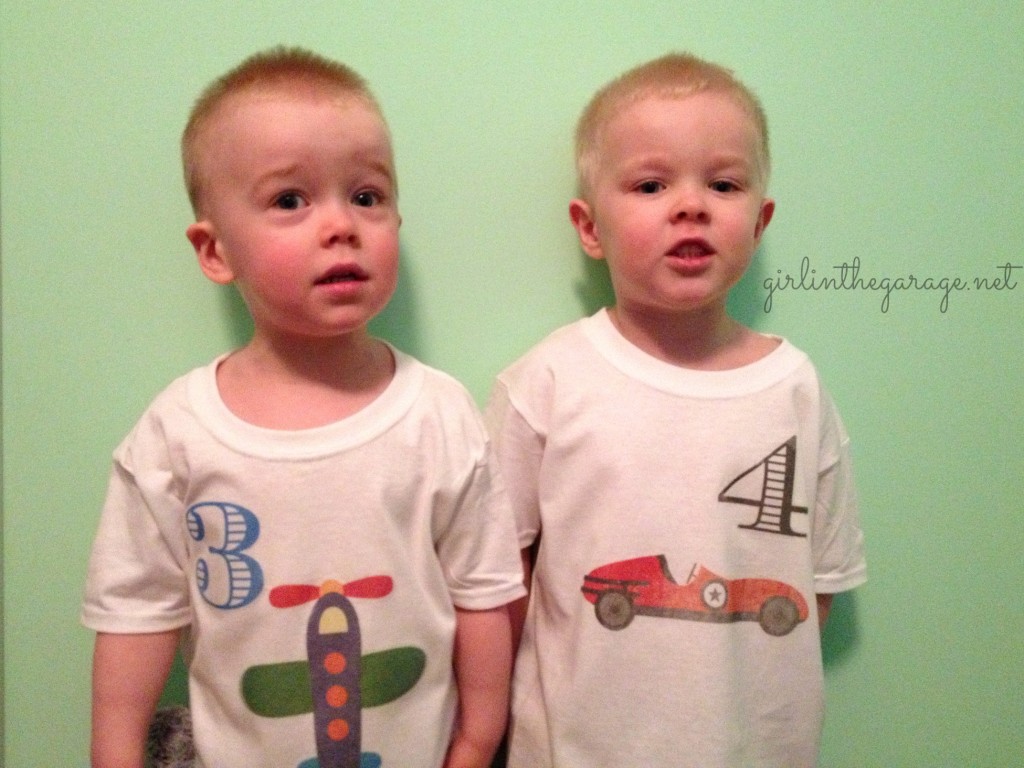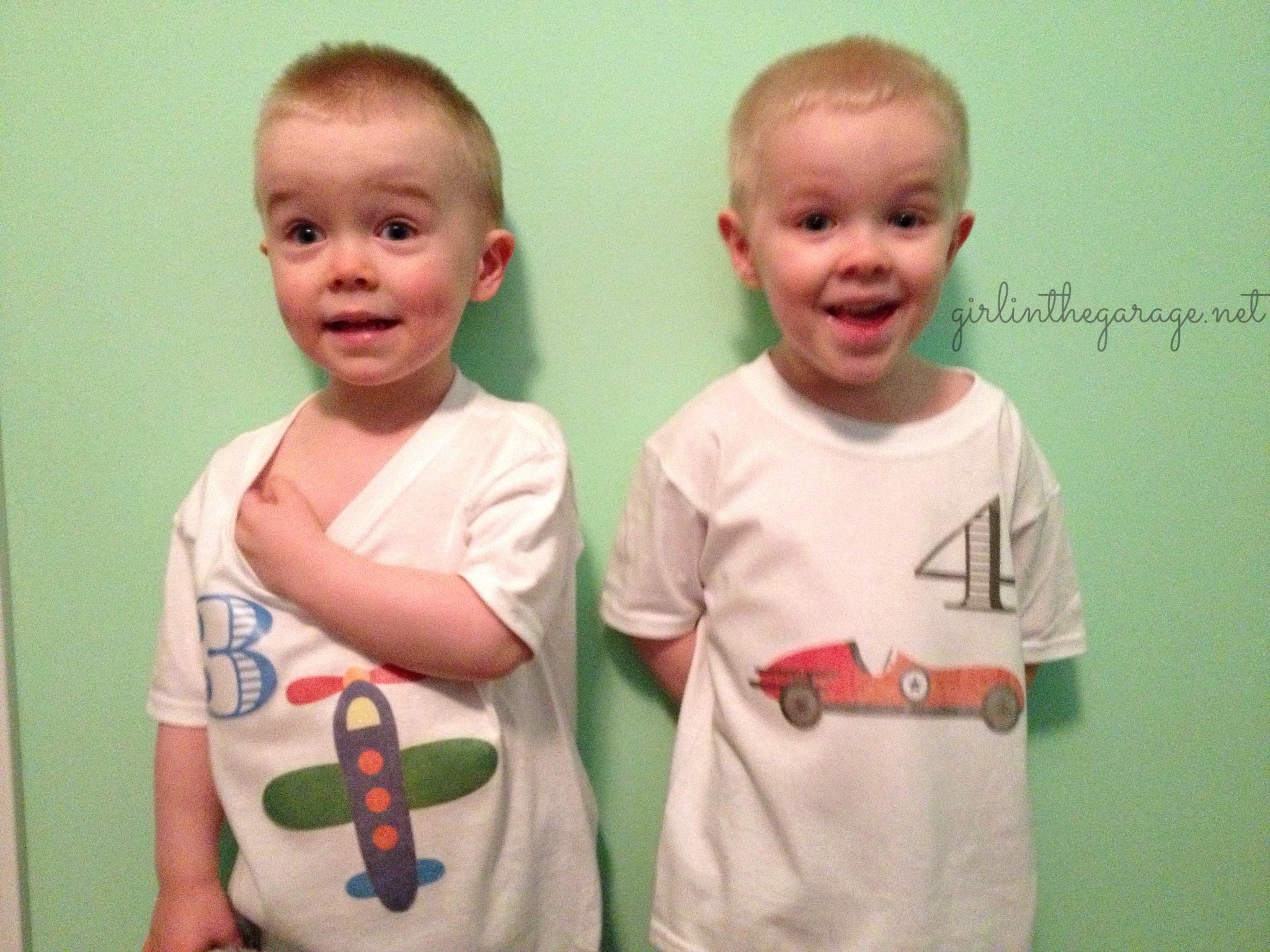 Hopefully I'll get some better photos at their party. (sigh)
But I kind of like definitely love their silly faces and all their boundless energy.
I'll fill you in with the party details and share all the fun decor in a few days!
Jen
Join the GITG Community
When you join this thriving online community of 90,000 creative souls, you'll be inspired to discover hidden artistic talents and learn skills to boldly face DIY projects with confidence.
You'll also receive my free guide "Just Paint It: 7 Tips for Transforming Furniture with Confidence."