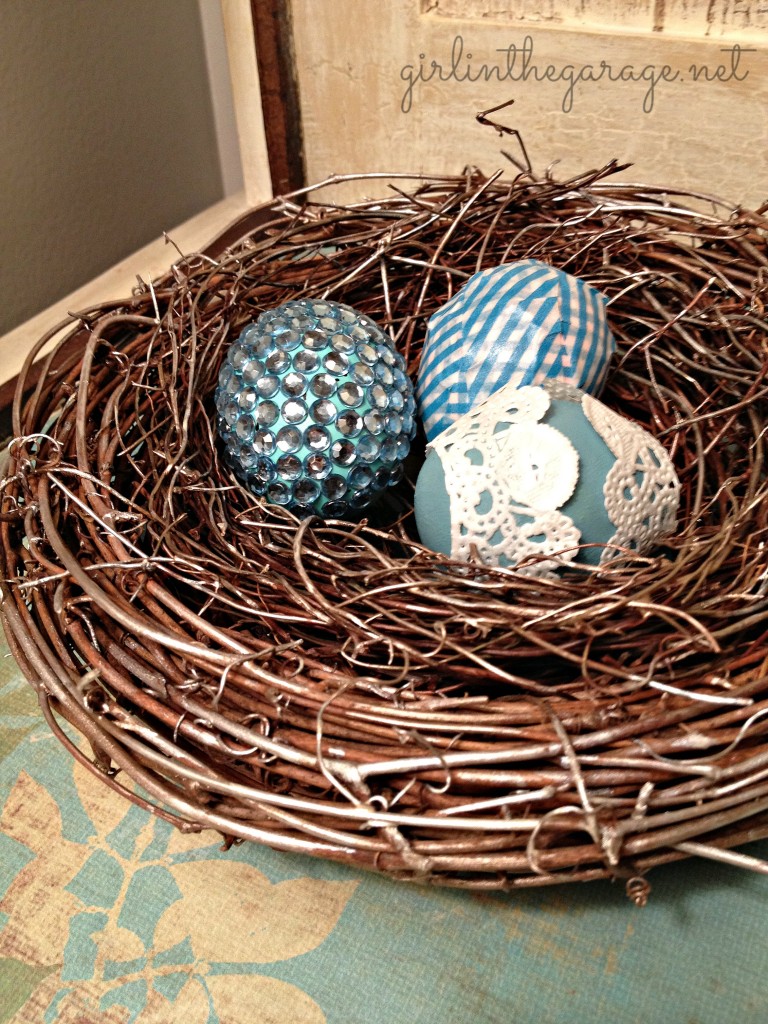 February is almost over and I'm hoping March will bring warmer temps, sunnier days, and little birds chirping their springtime songs.  The dreariness of winter always dampens my spirits but in spring my energy is renewed and I feel "normal" again.  So in honor of my favorite season, I made some decor to help me survive the last few weeks of winter and trick my mind into thinking we've moved on to better days.
I had planned to make my own bird's nest and use a few leftover plastic Easter eggs, but then I found this at Target for $3.  It was exactly the kind of nest that I wanted and even came with a few sturdy eggs – it just needed to be prettied up a bit.  Before: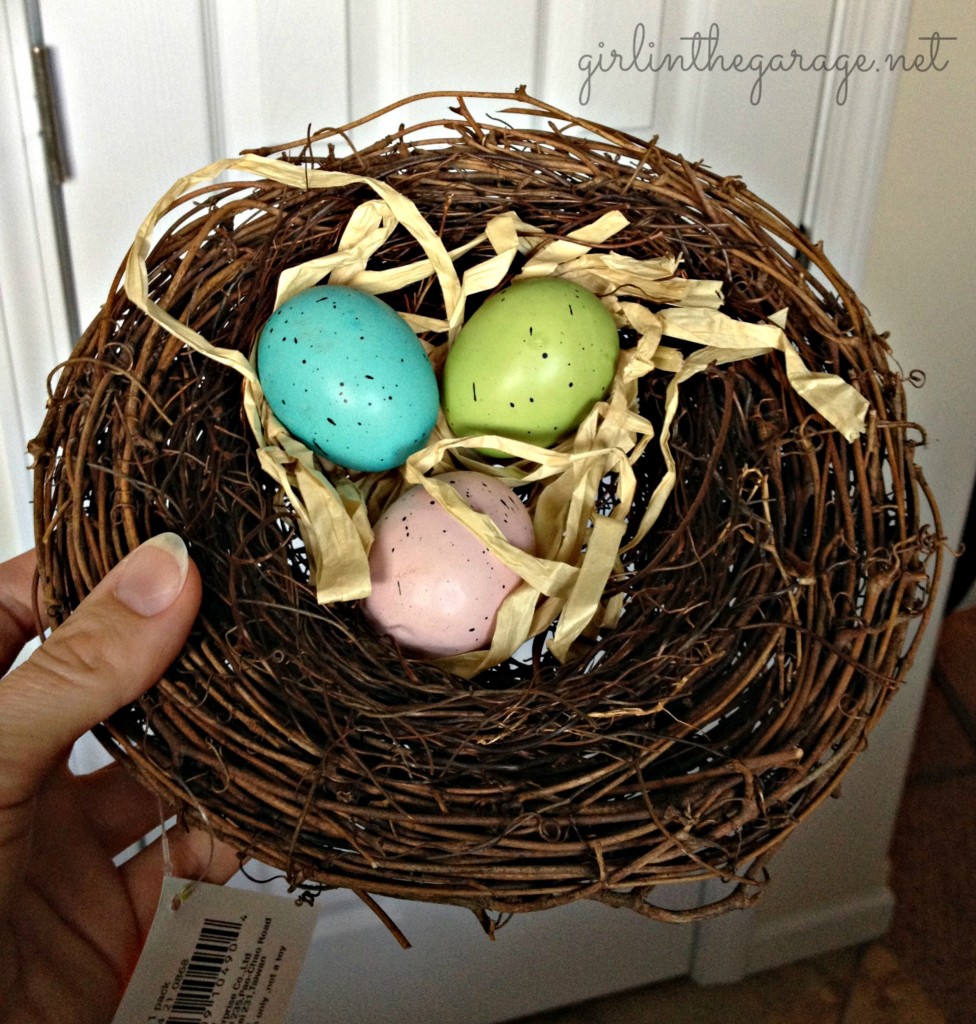 First I painted the nest metallic gold and champagne with craft paint.  Then I separated the eggs from the nest and removed the wires that were holding them in place.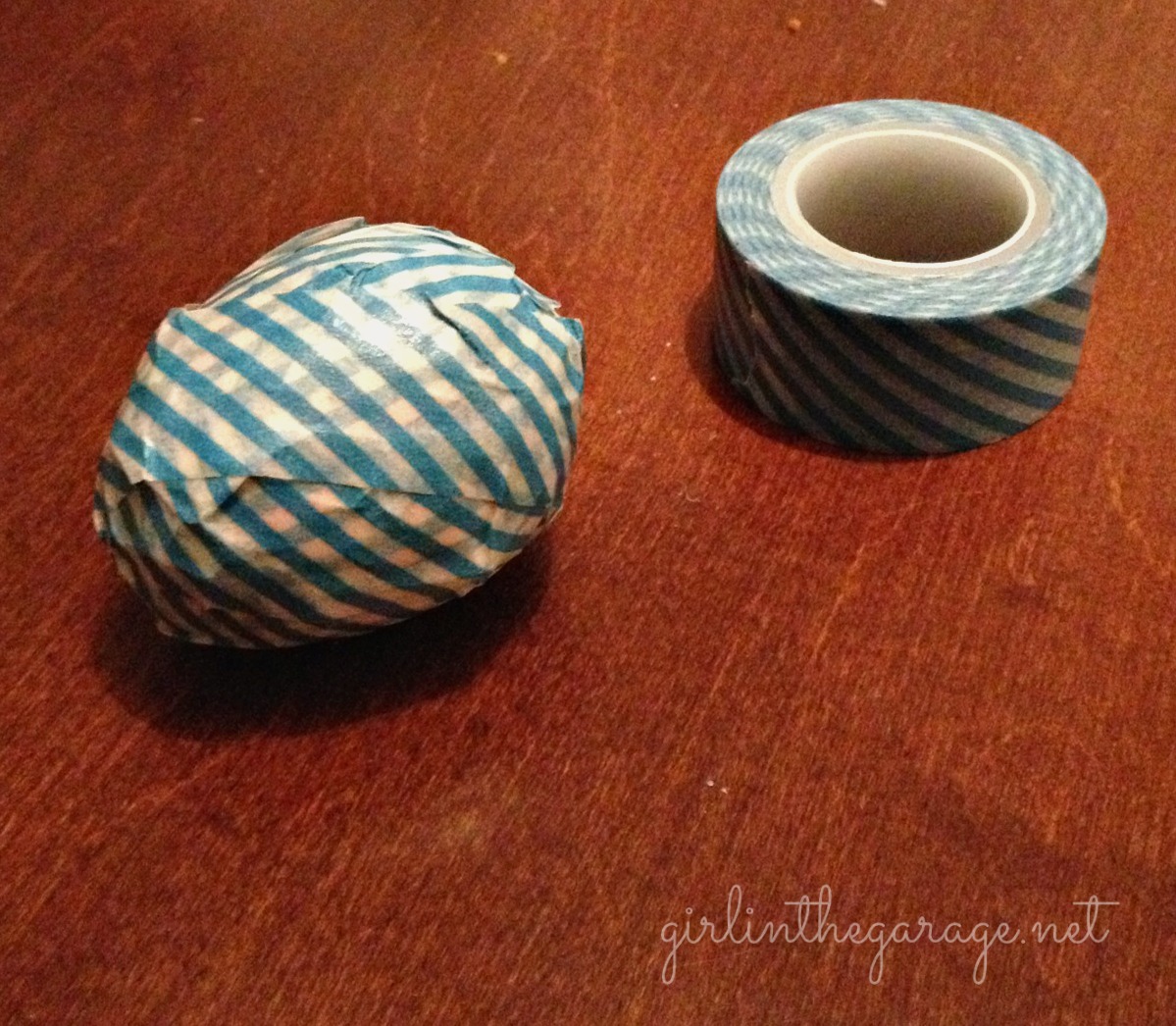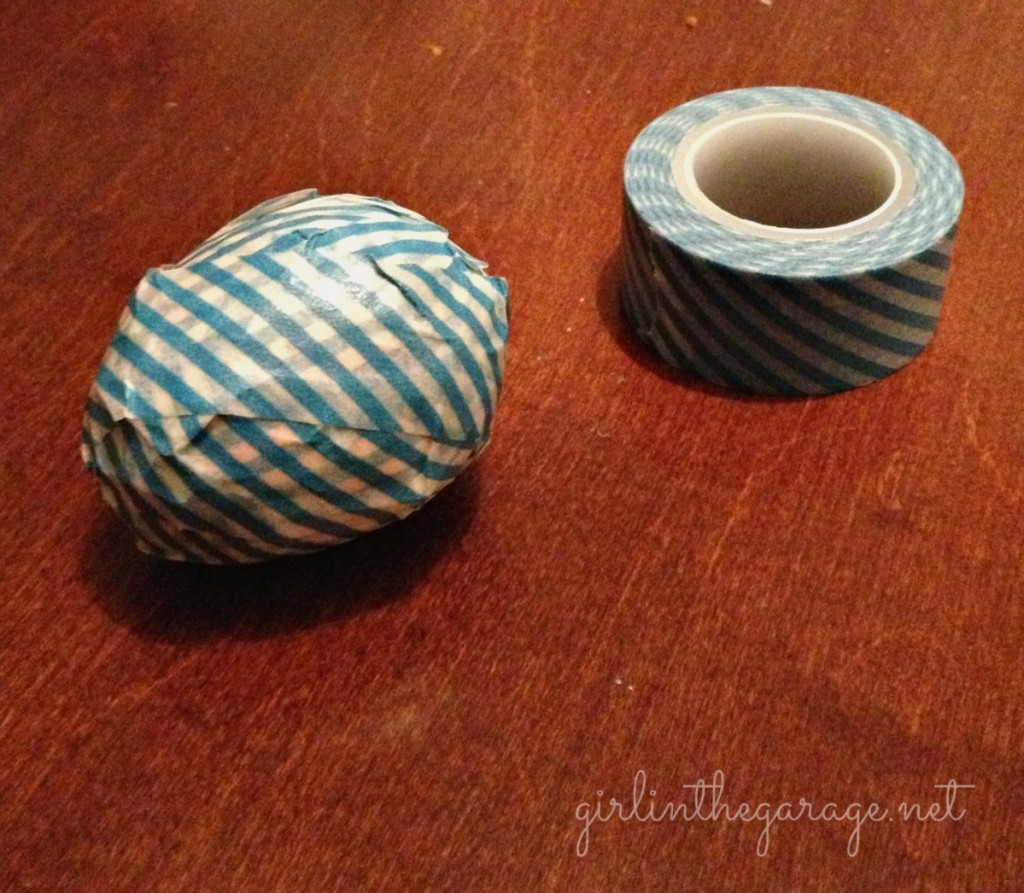 On the pink egg, I had my first experience with washi tape – I just wrapped it around until it was completely covered and smoothed out the bumps as best I could.  It became my trendy egg.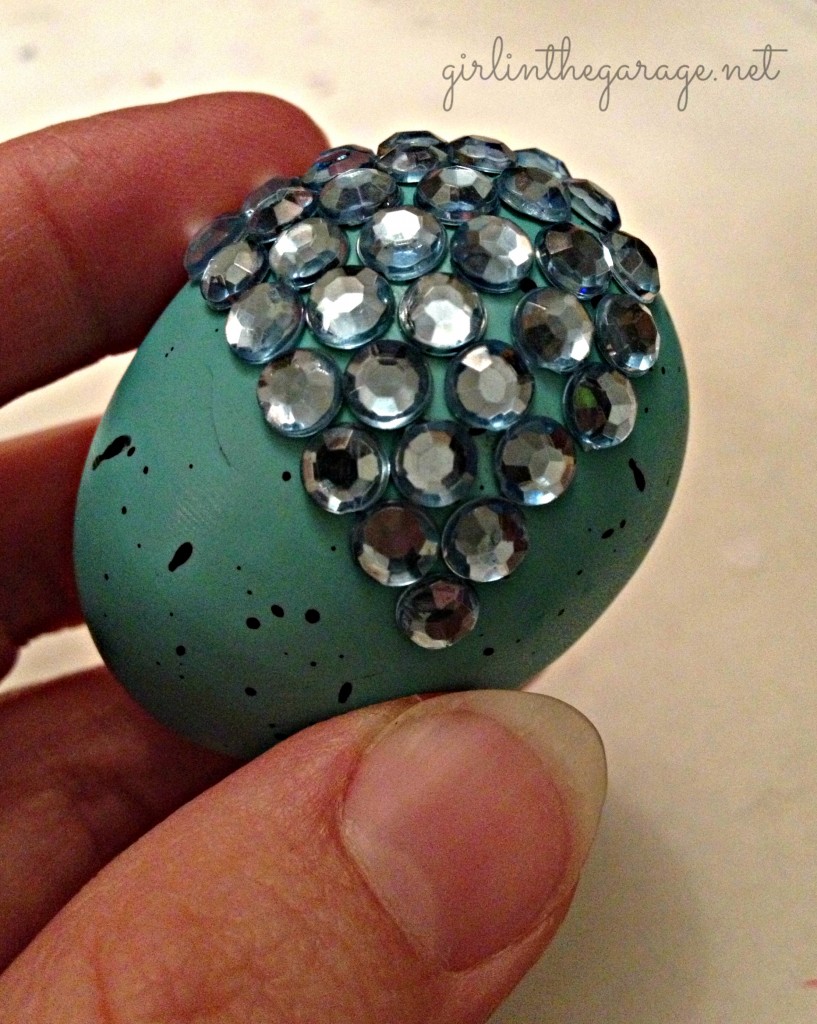 For the blue egg, I attached stick-on rhinestones.  They were so easy to use- you just remove a small piece of paper from the back and stick it on!  You could also make a pattern instead of covering it completely.  This became my fancy egg.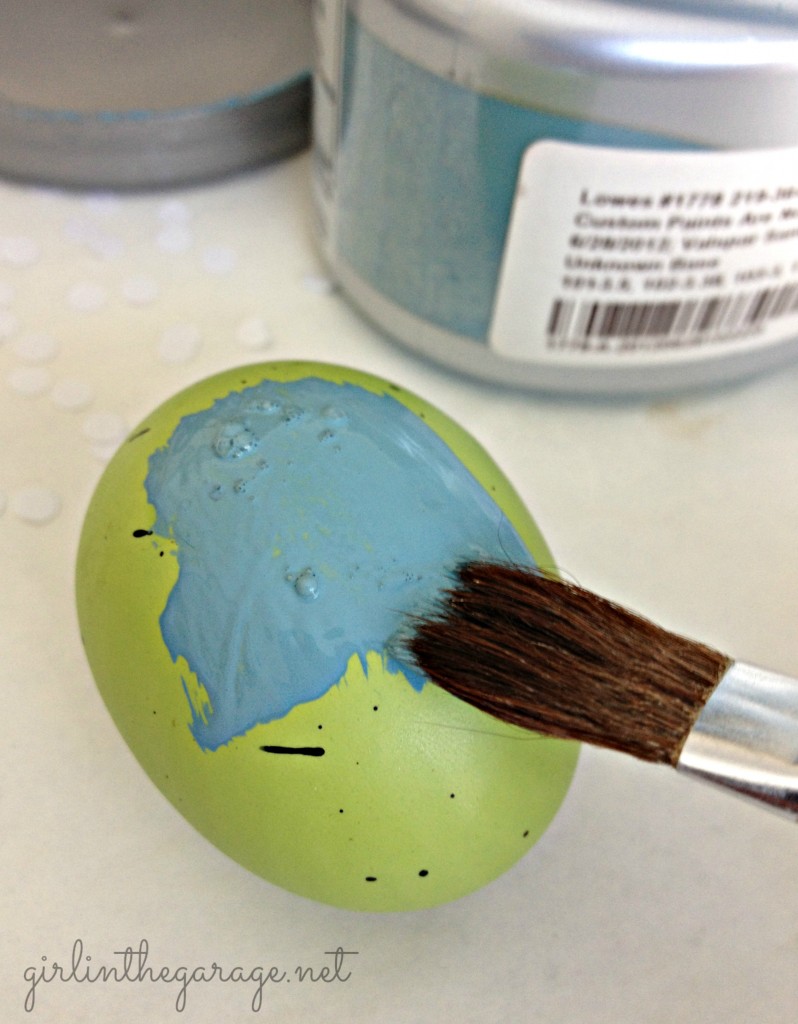 Lastly, I painted the green egg blue and glued on pieces of a paper doily to look like lace. This became my Victorian egg.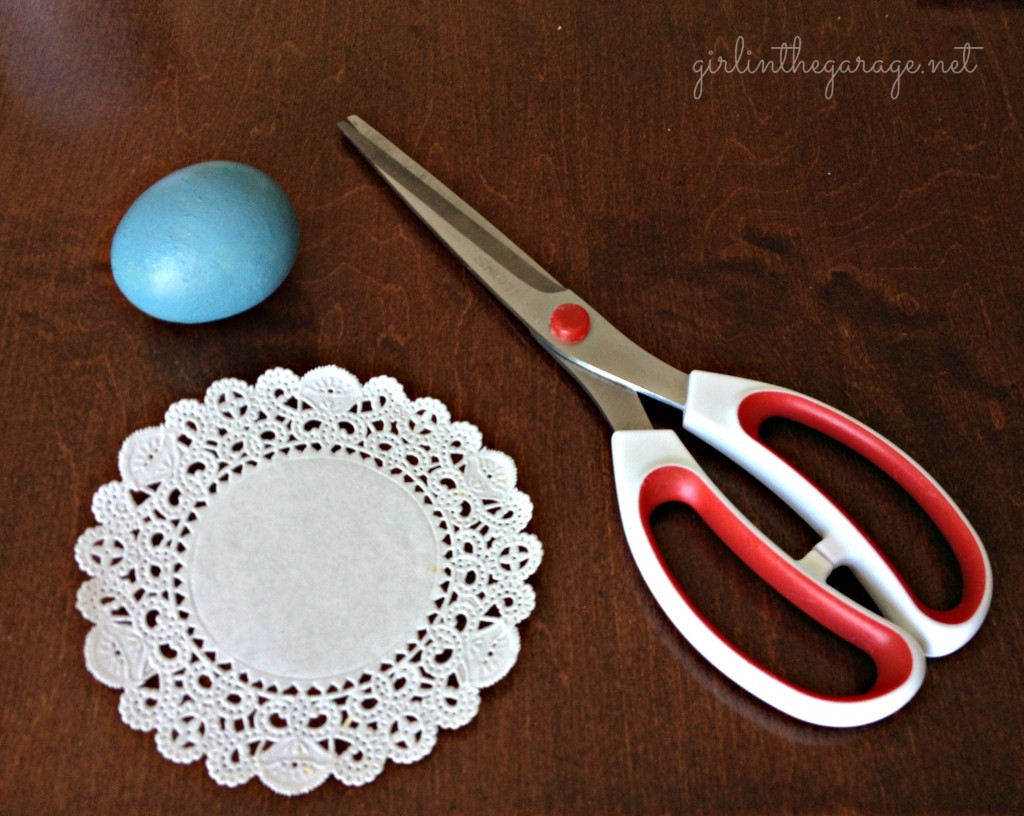 This lovely nest has found its place on my handsome hutch that I finally made room for inside my home.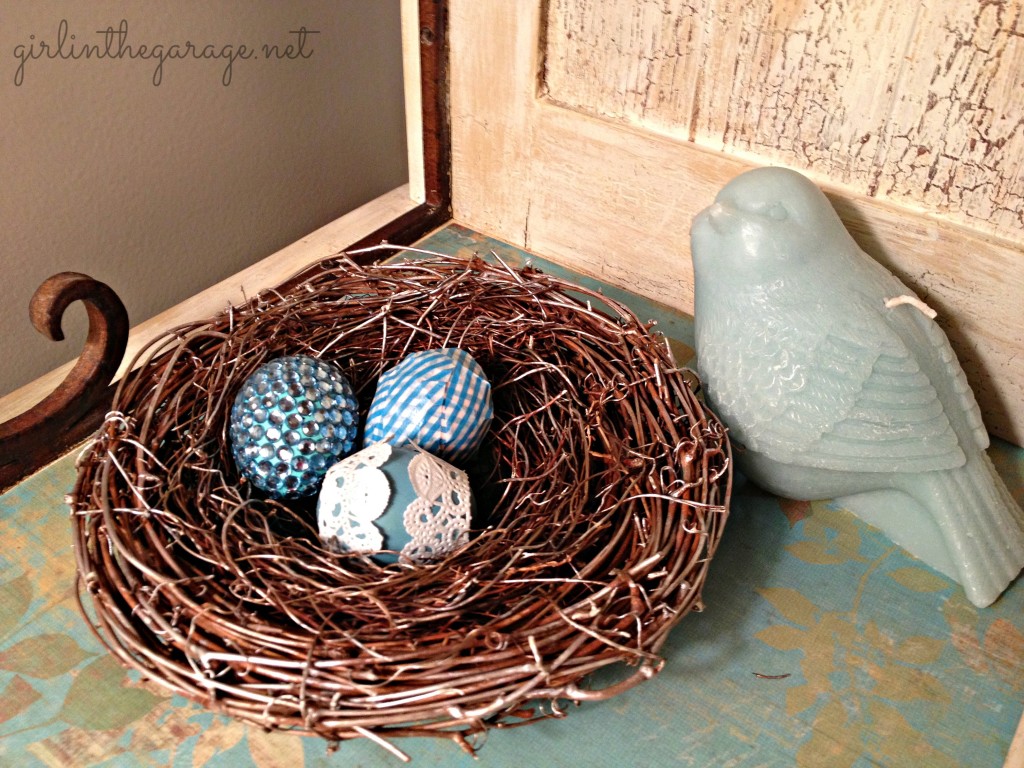 Until winter is finally over, I'll be dreaming of neighborhood walks not requiring coats and gloves, fresh fruits and veggies available in-season at the market, and little chirping birds guarding their nests in anticipation of new life and a new season.
Jen
Join the GITG Community
When you join this thriving online community of 90,000 creative souls, you'll be inspired to discover hidden artistic talents and learn skills to boldly face DIY projects with confidence.
You'll also receive my free guide "Just Paint It: 7 Tips for Transforming Furniture with Confidence."