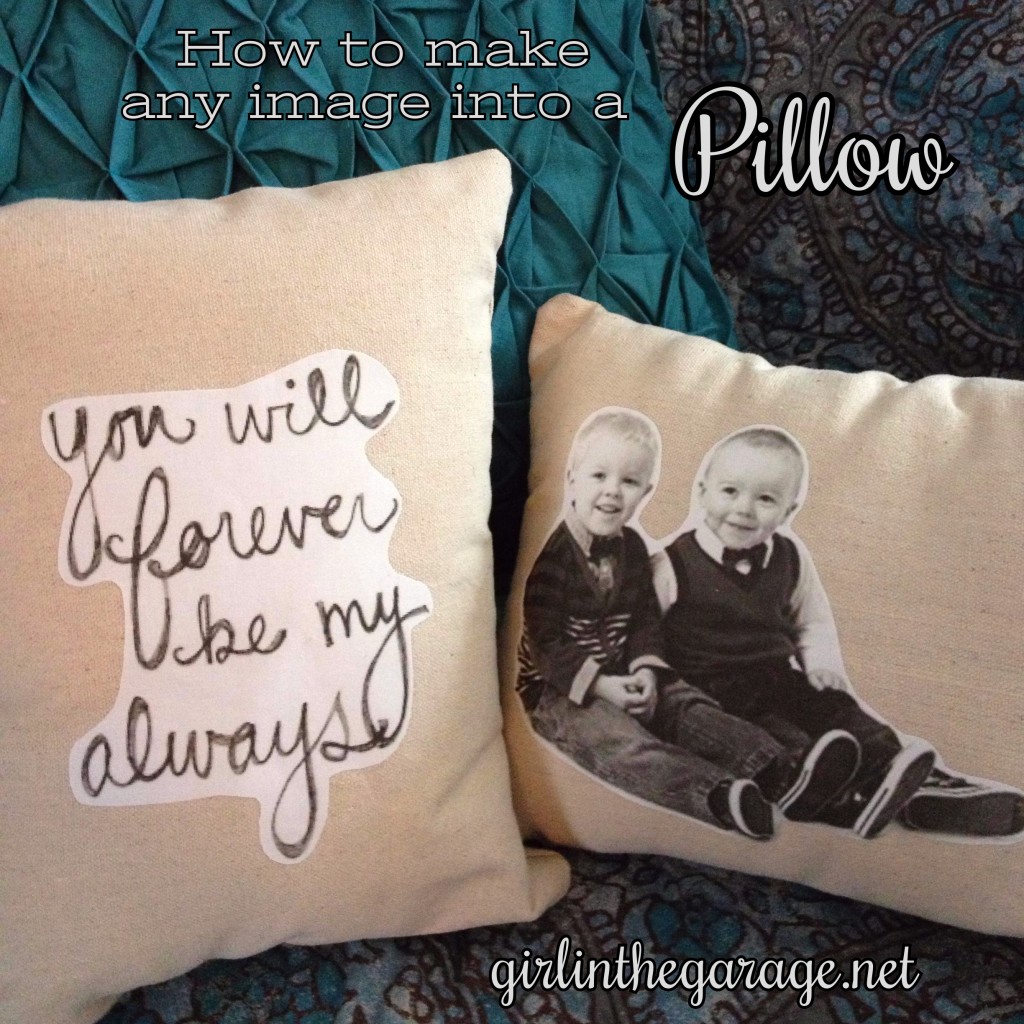 I saw this project a while back in Martha Stewart Living and fell in love with it.  It was on my to-do list for over a month when my sister told me about a Basset Hound pillow at Pottery Barn that she wanted but was pretty expensive.  She sent me a picture and I told her I was on the verge of making very similar pillows myself for a lot less money.  I have to admit, I was a little intimidated by the lack of detail in Martha's instructions, but it wasn't too hard to figure out.  😉
Materials:
Photo (or any image) saved on your computer (scan it if using an oldie)
Cotton or linen printable paper
Printer
Drop cloth
Iron
Sewing machine and thread
Pillow stuffing (I used polyester fiberfill – one 12oz. bag filled all three of my pillows)
Scissors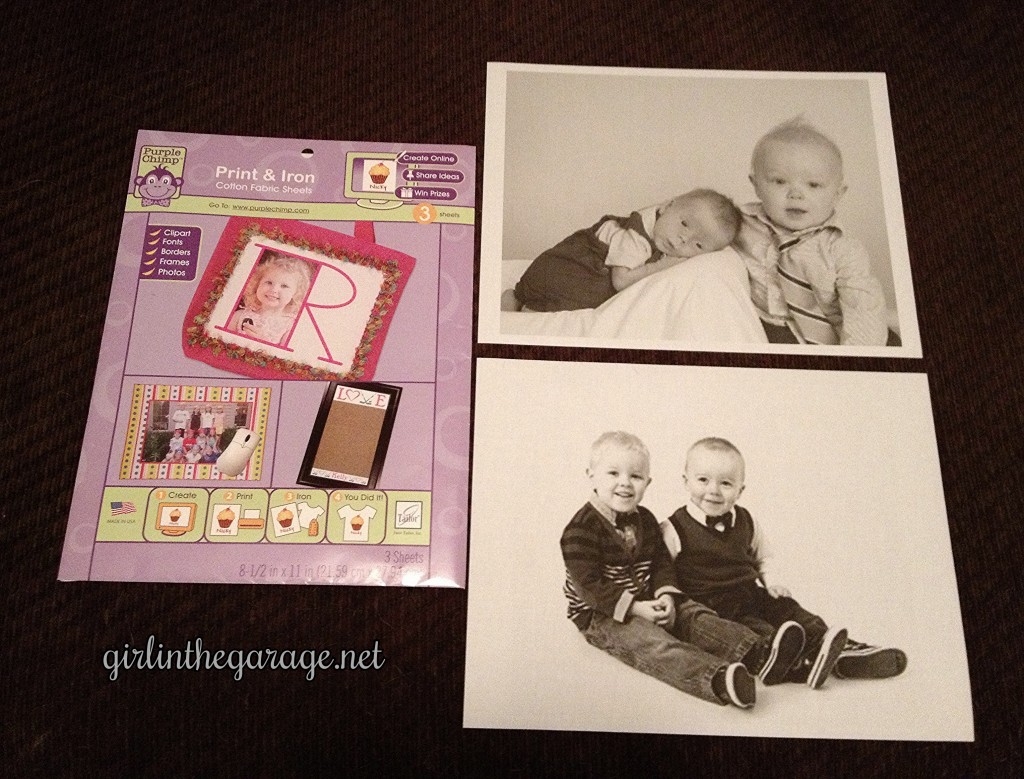 First, I found the photos and image that I wanted and edited them to black and white.  Then since my pictures were small I enlarged them as much as I could while still keeping their picture quality, and printed a test sheet on regular paper.  Next I printed onto the printable cotton paper- make sure you print on the correct side.  (MSL said to use linen paper but my craft store only had cotton.)  Also- the paper that I bought said to only use in an inkjet printer, but I have a laser jet.  (Darn it!)  Well since I'm stubborn I tried it anyway and it worked fine- try at your own risk.  🙂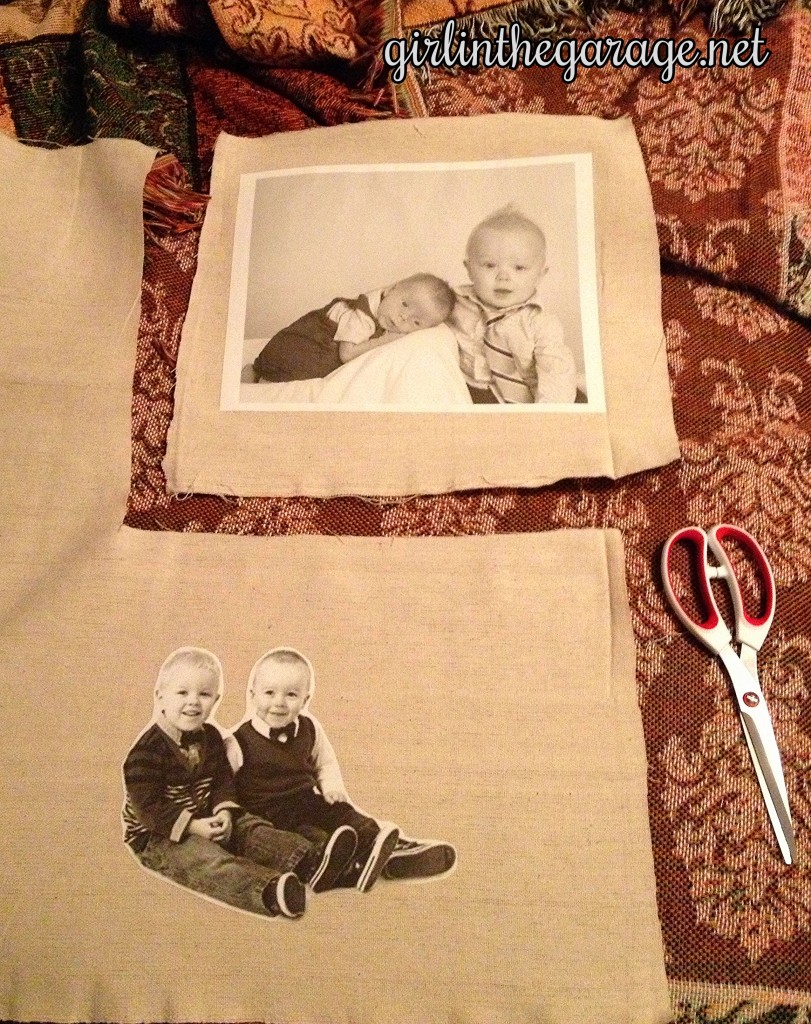 Then I cut out my image, ironed the wrinkles out of the drop cloth, and ironed the image directly onto the cloth (follow the directions on the paper package for ironing).  Next I cut the drop cloth to the size of the pillow I wanted, leaving about an inch for the seam, and cut a second piece for the back of the pillow.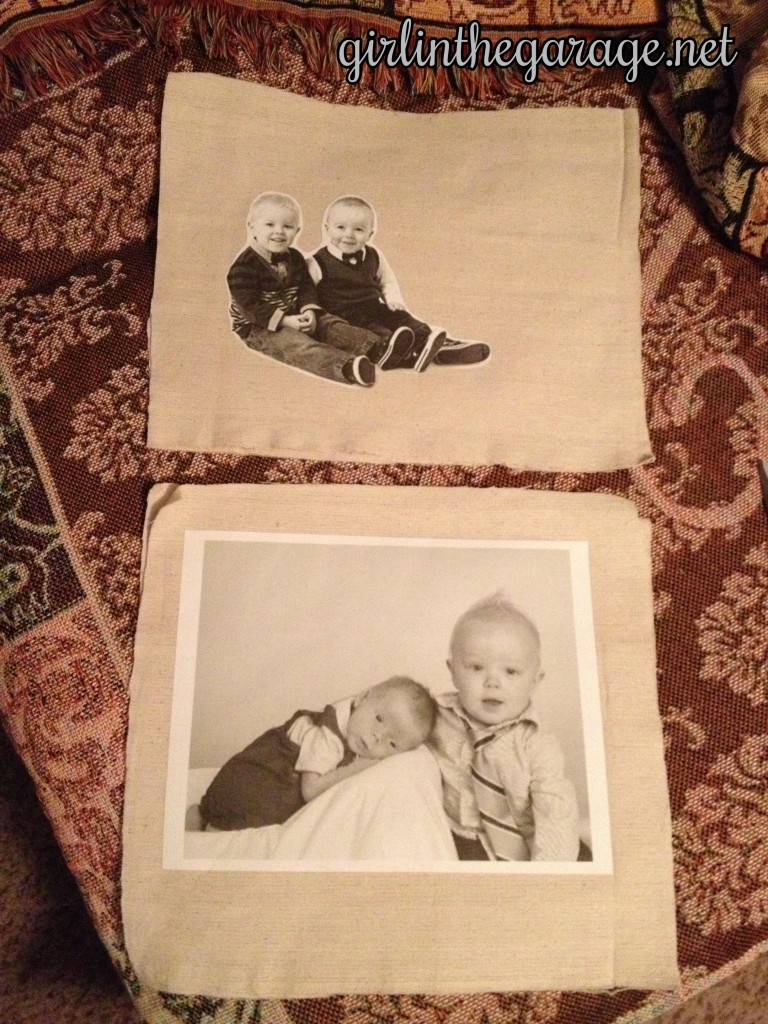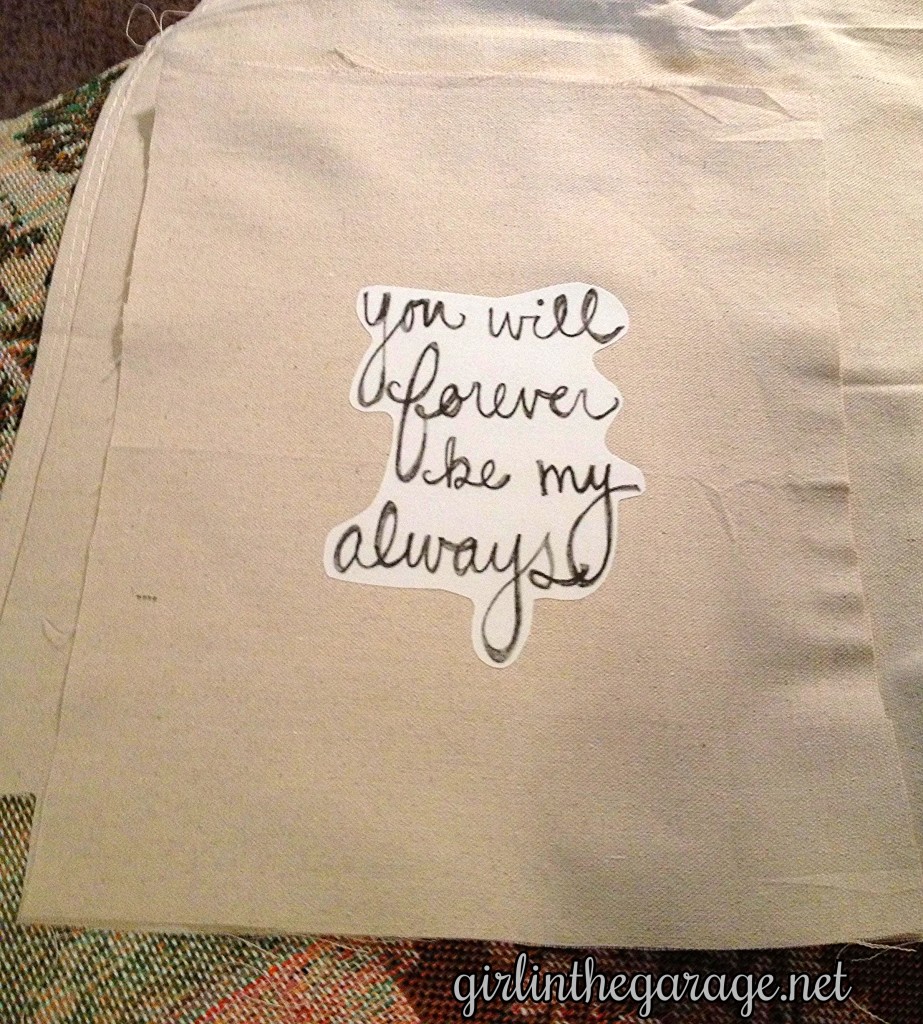 This is where I decided I didn't really like the full 8×10 photo ironed onto the second pillow of the boys.  It looked like I just glued a piece of paper on there.  So I ended up peeling off part of the picture and trimming it.  It took some effort but it worked- and then I ironed the image once more so the edges would adhere to the drop cloth again.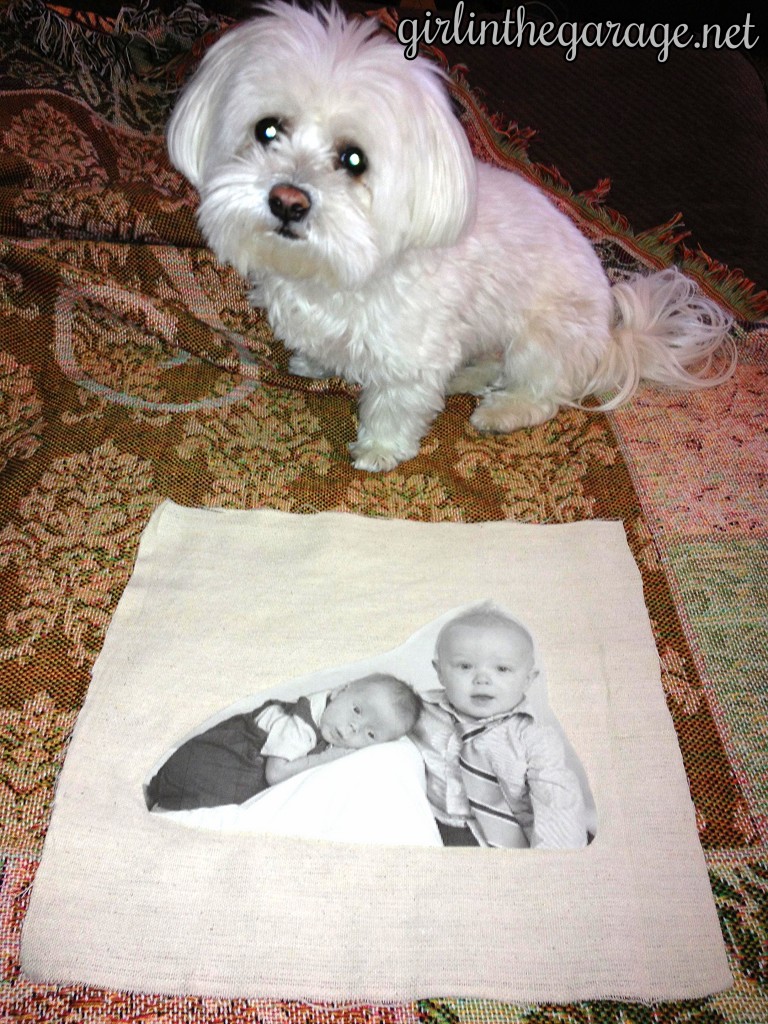 Then with the two "good" sides facing each other, I sewed three sides together and about 3/4 of what would be the bottom of the pillow (leaving the one inch seam all around).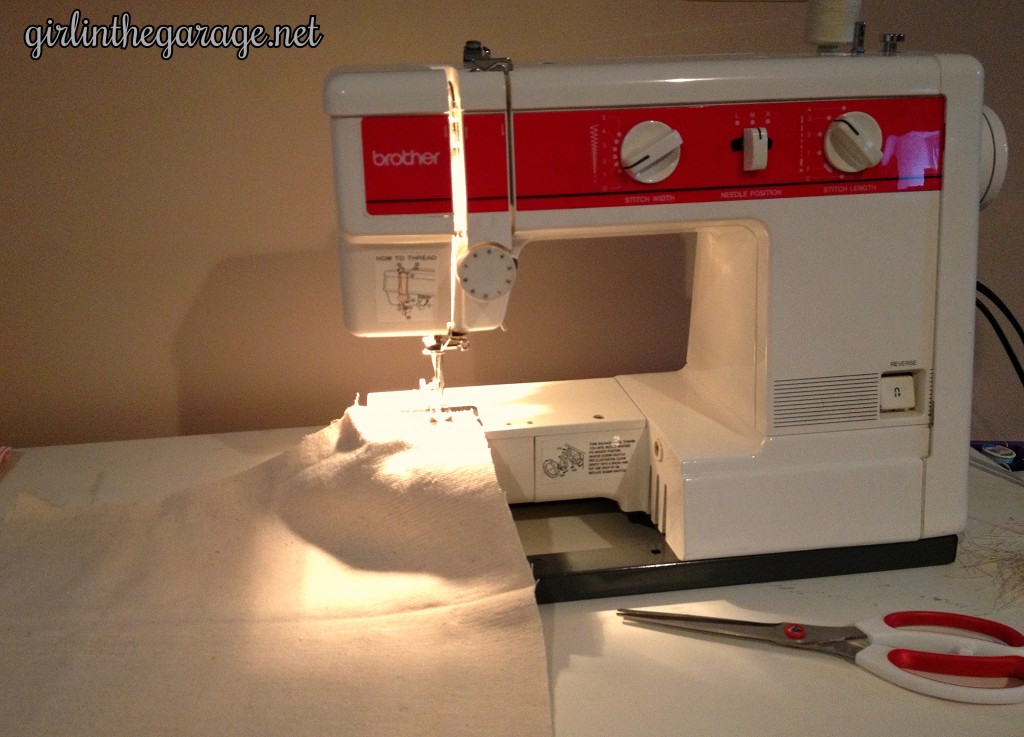 Then I turned the case inside out and paid special attention to the corners so they wouldn't be inverted.  Next came the stuffing – not too full, not too thin – also paying attention to the corners.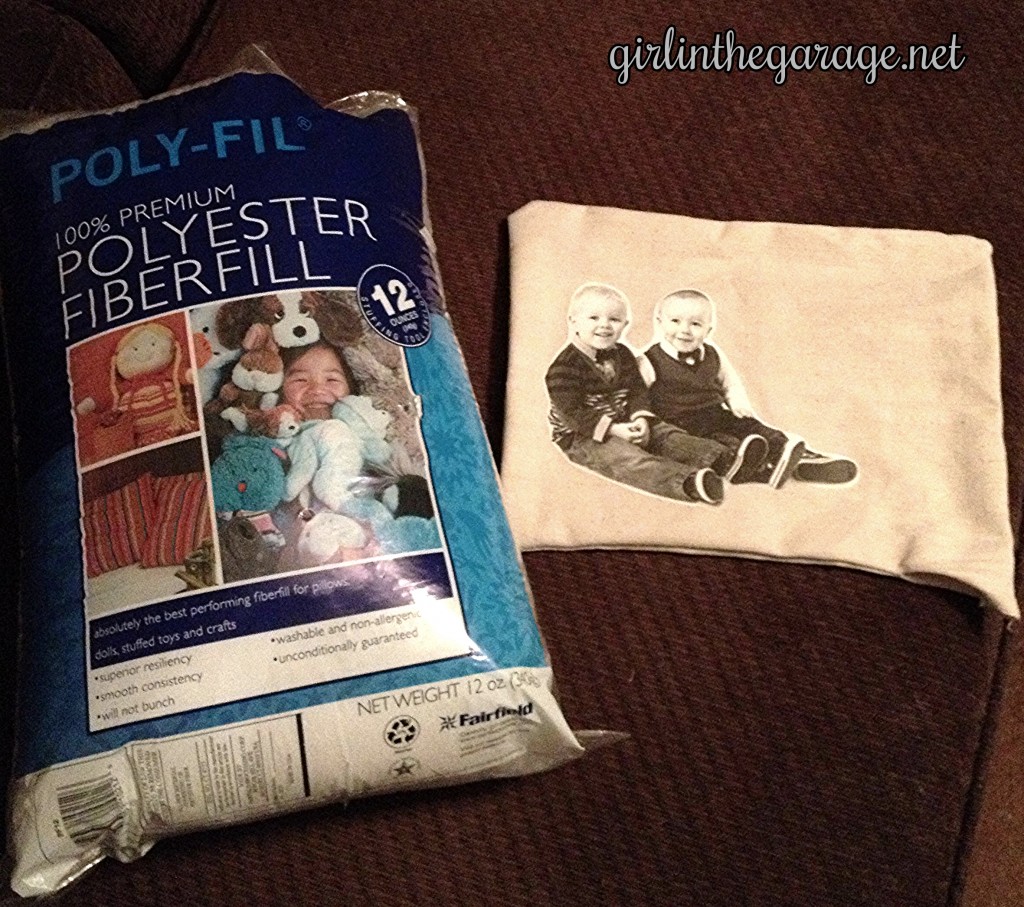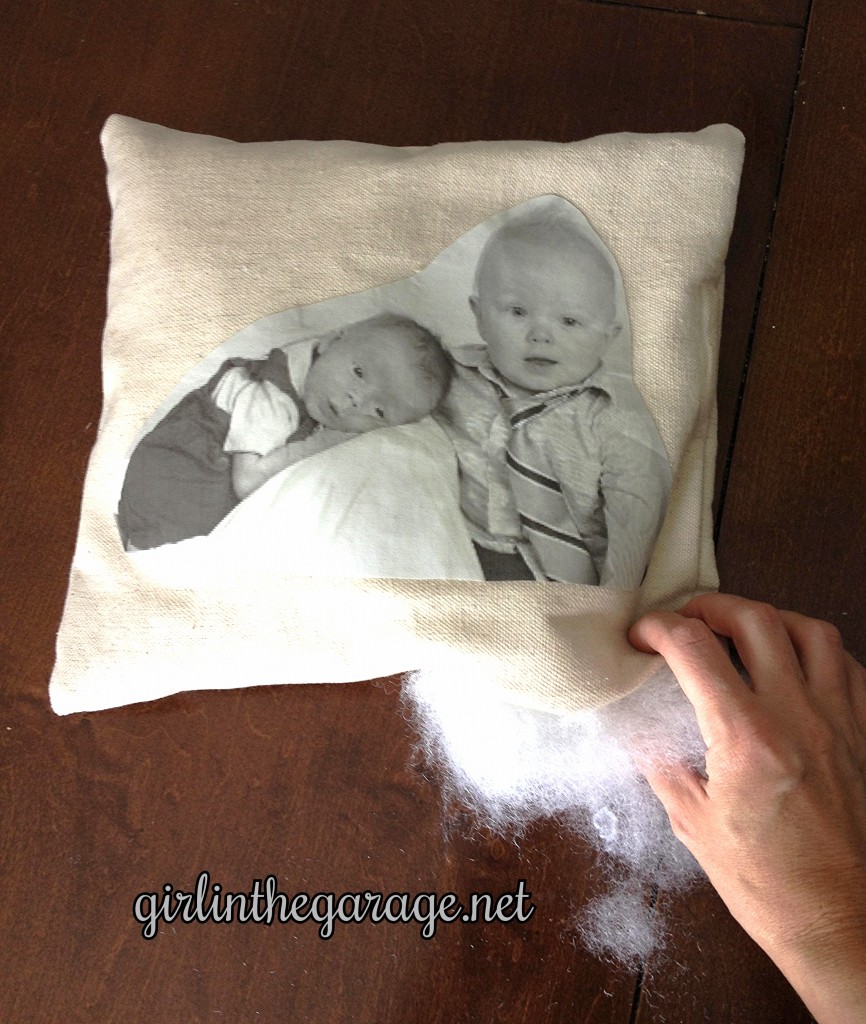 Finally I had to stitch the last of the bottom portion of the pillow closed by hand, being careful not to let the thread show too much.  The total finished size for each of my pillows is about 12in. x 9in.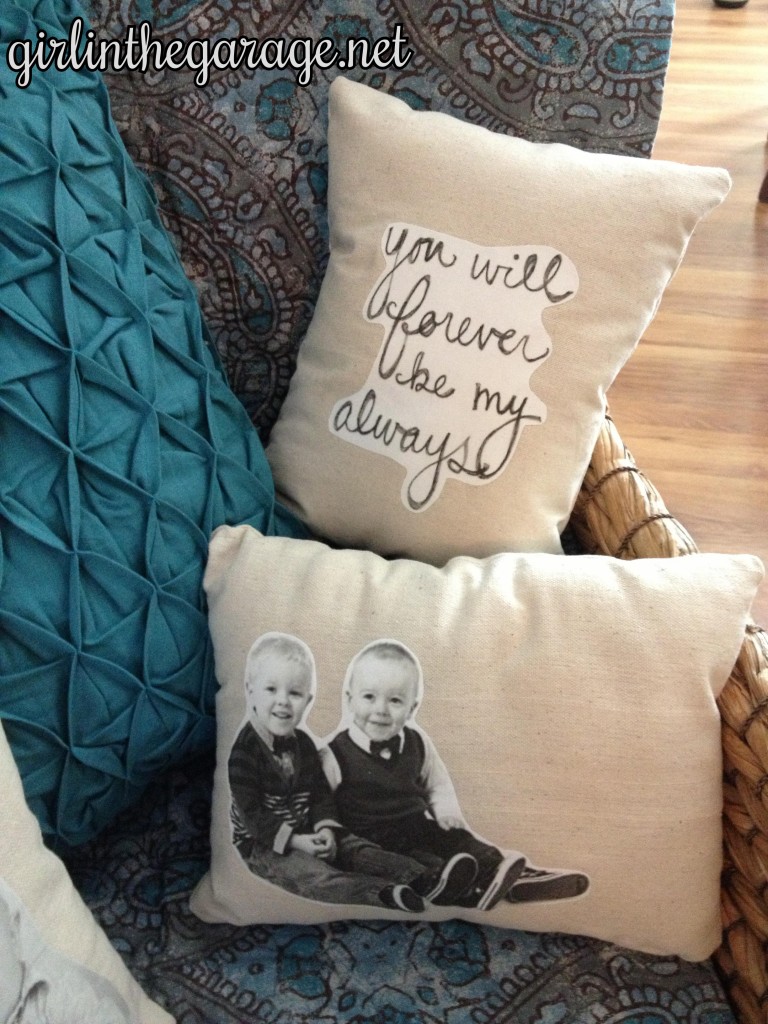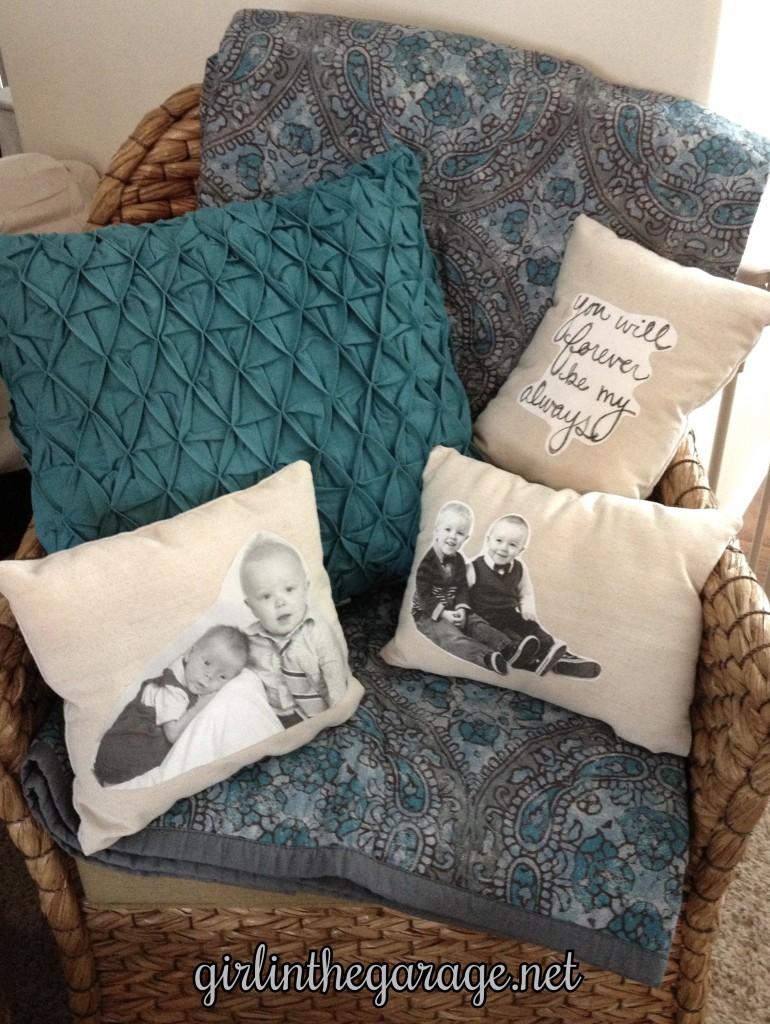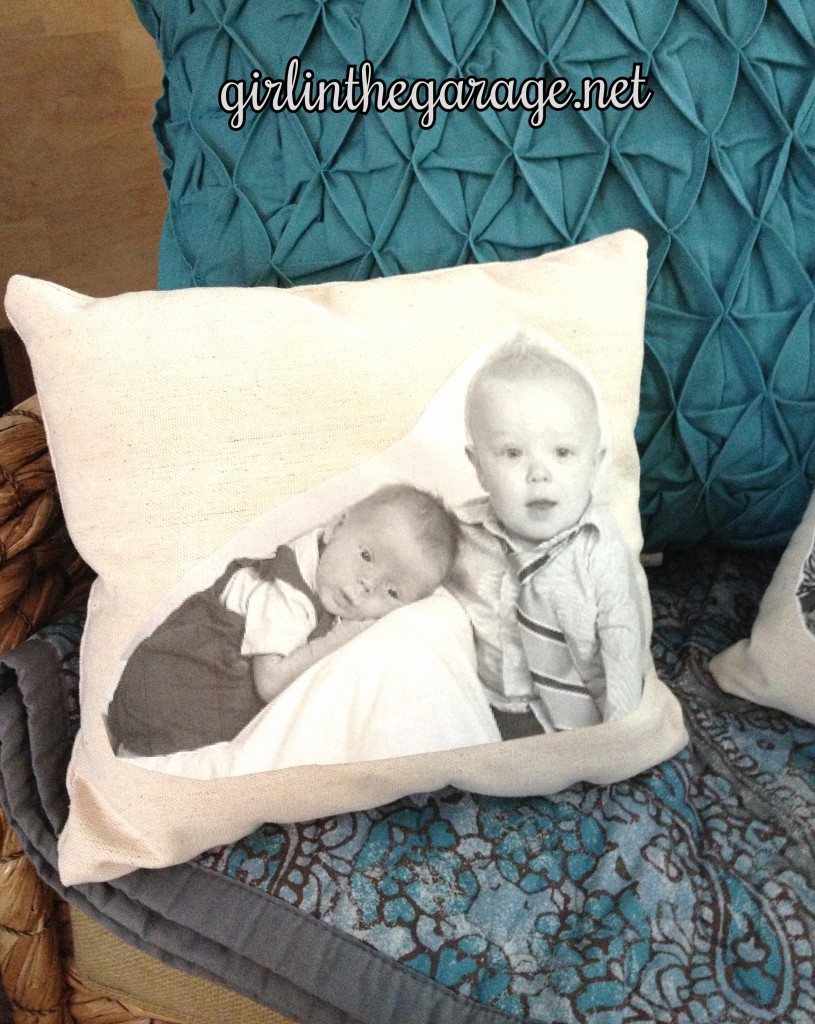 So what do you think?   I can see many future pillows as gifts to family and friends (and yes I will be turning my sister's dog's photo into a pillow soon).  This really is a pretty simple project which could become as sentimental or creative as you want it to be!
Thanks for hanging out with me for a while today!
Jen
Join the GITG Community
When you join this thriving online community of 90,000 creative souls, you'll be inspired to discover hidden artistic talents and learn skills to boldly face DIY projects with confidence.
You'll also receive my free guide "Just Paint It: 7 Tips for Transforming Furniture with Confidence."