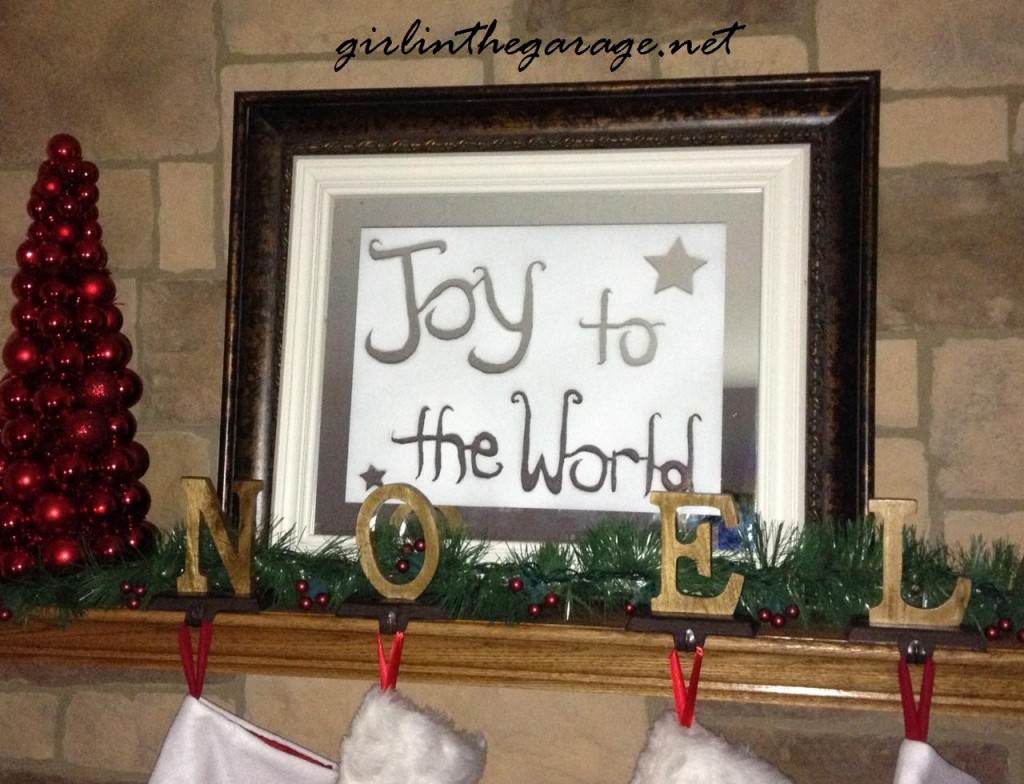 The holidays are now in full swing and all too often around this time of year, it can be so easy to get caught up in shopping, wrapping, parties, traveling, etc.  I sometimes fall victim to this so I realized I needed a bit of a reminder in my home to slow down and remember why we celebrate this season in the first place.  Yes we have our tree up and our stockings hung by the fireplace with care, a little snow village, and even lights in front of our house.  Then I saw a great idea in a Lowe's Creative Ideas magazine that I wanted to recreate: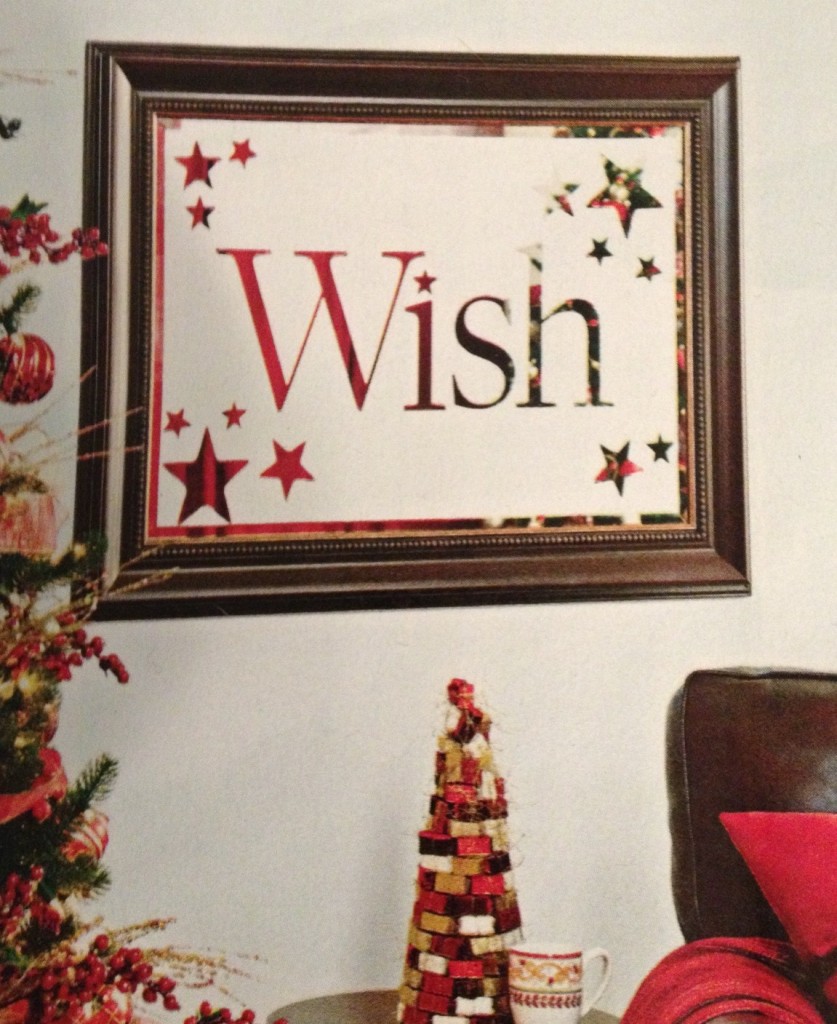 I had a spare mirror in my garage that I knew would be perfect for this project.  Then I headed to Lowe's to buy some spray paint and painter's tape.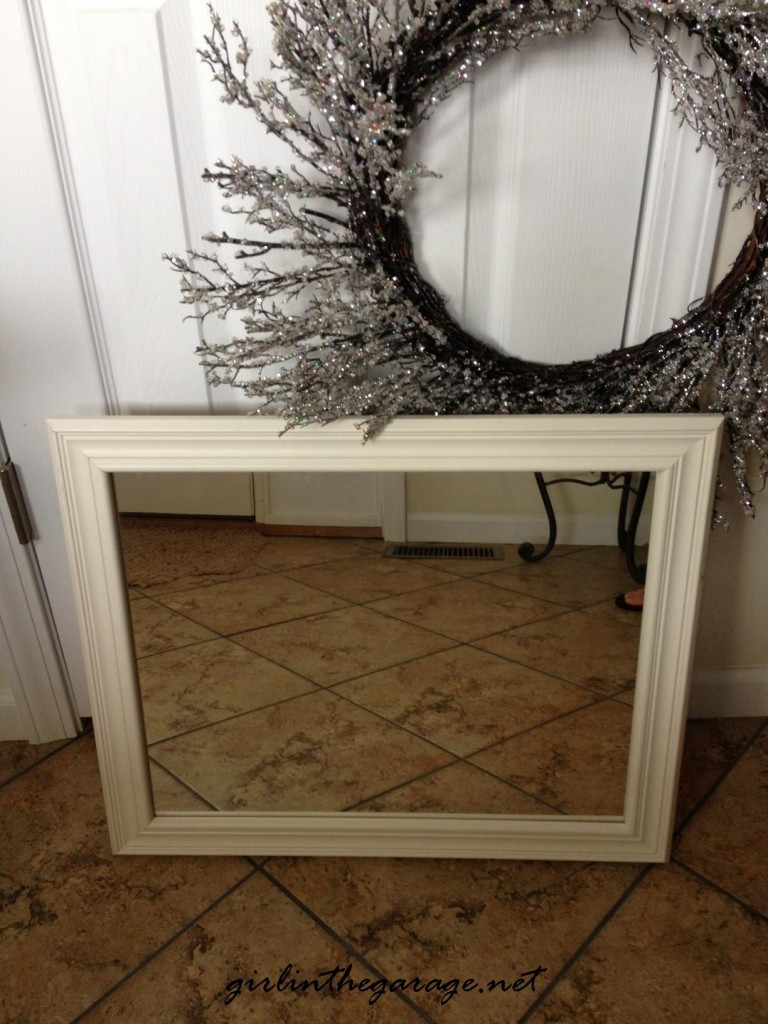 I got my supplies together – white glossy Valspar spray paint, blue painter's tape, scissors, pen, and old cardboard from the former packaging of a few picture frames I bought recently.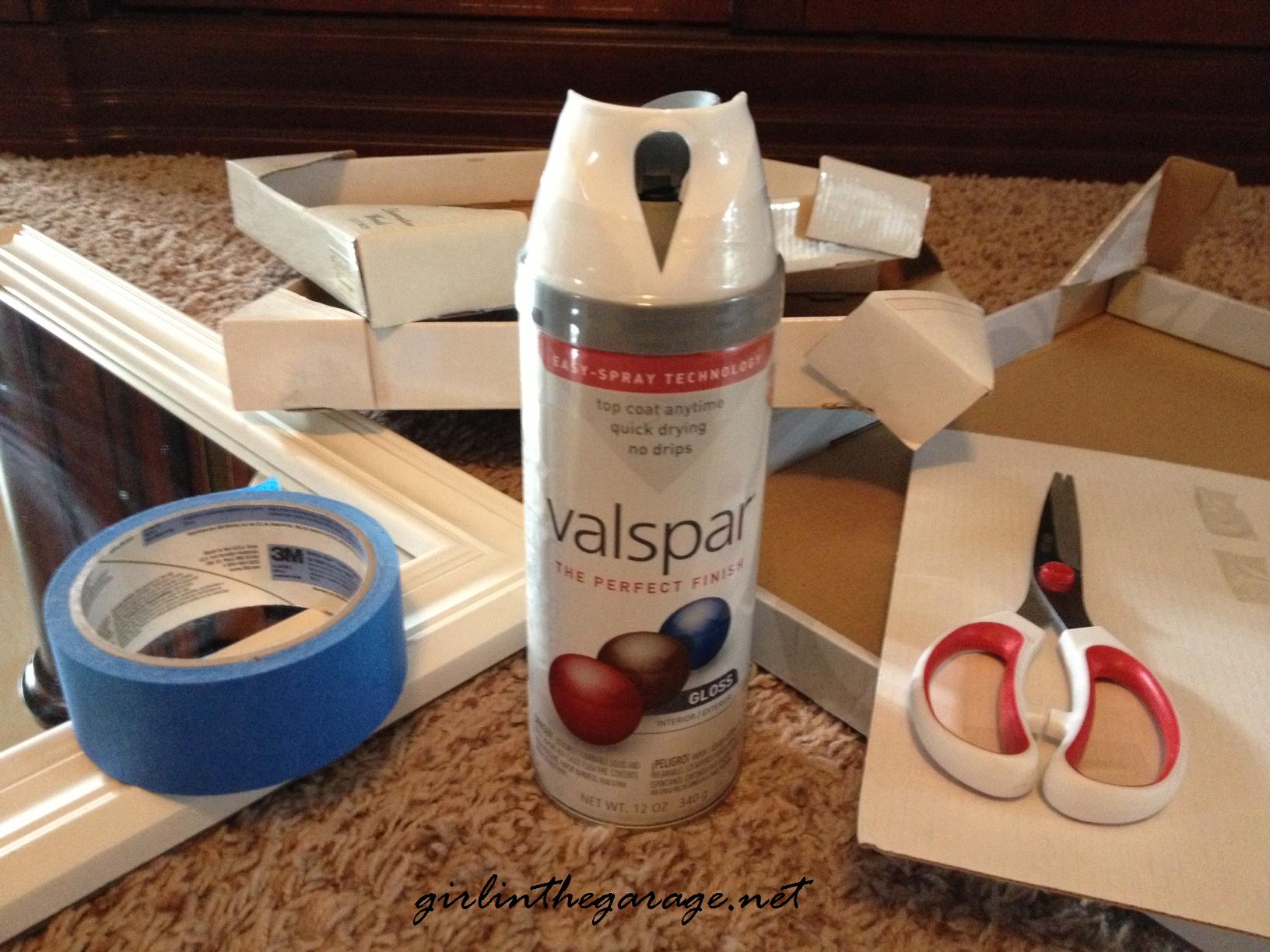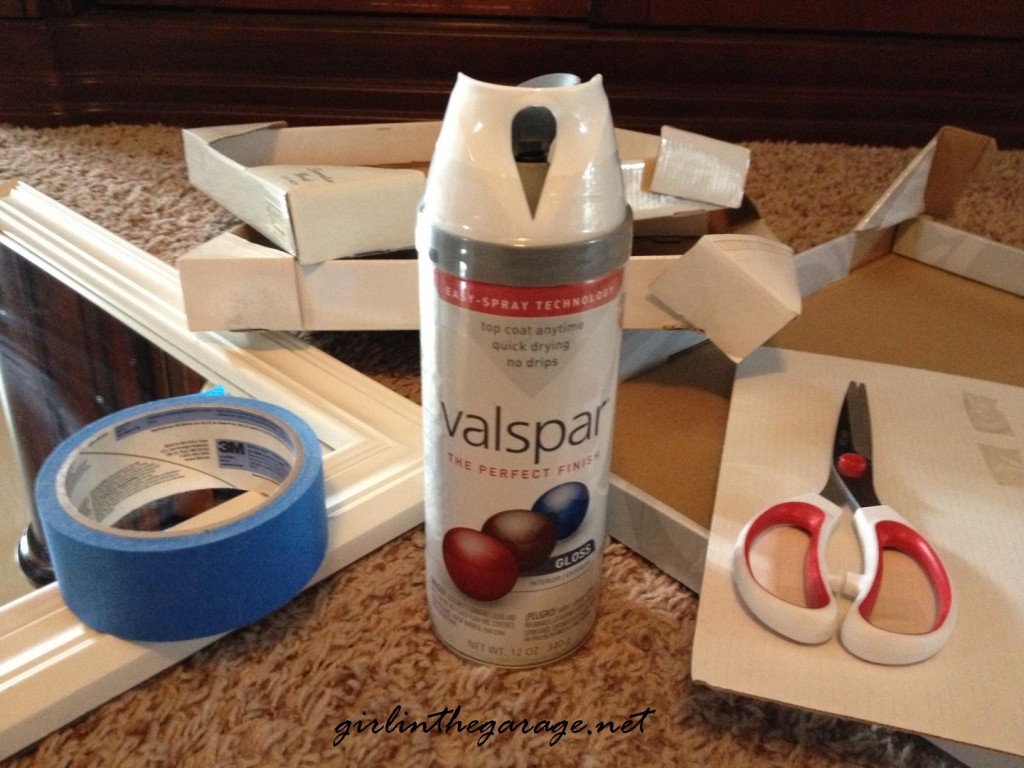 I taped over the white frame and then followed the outline of the mirror because I didn't want any spray paint in those areas.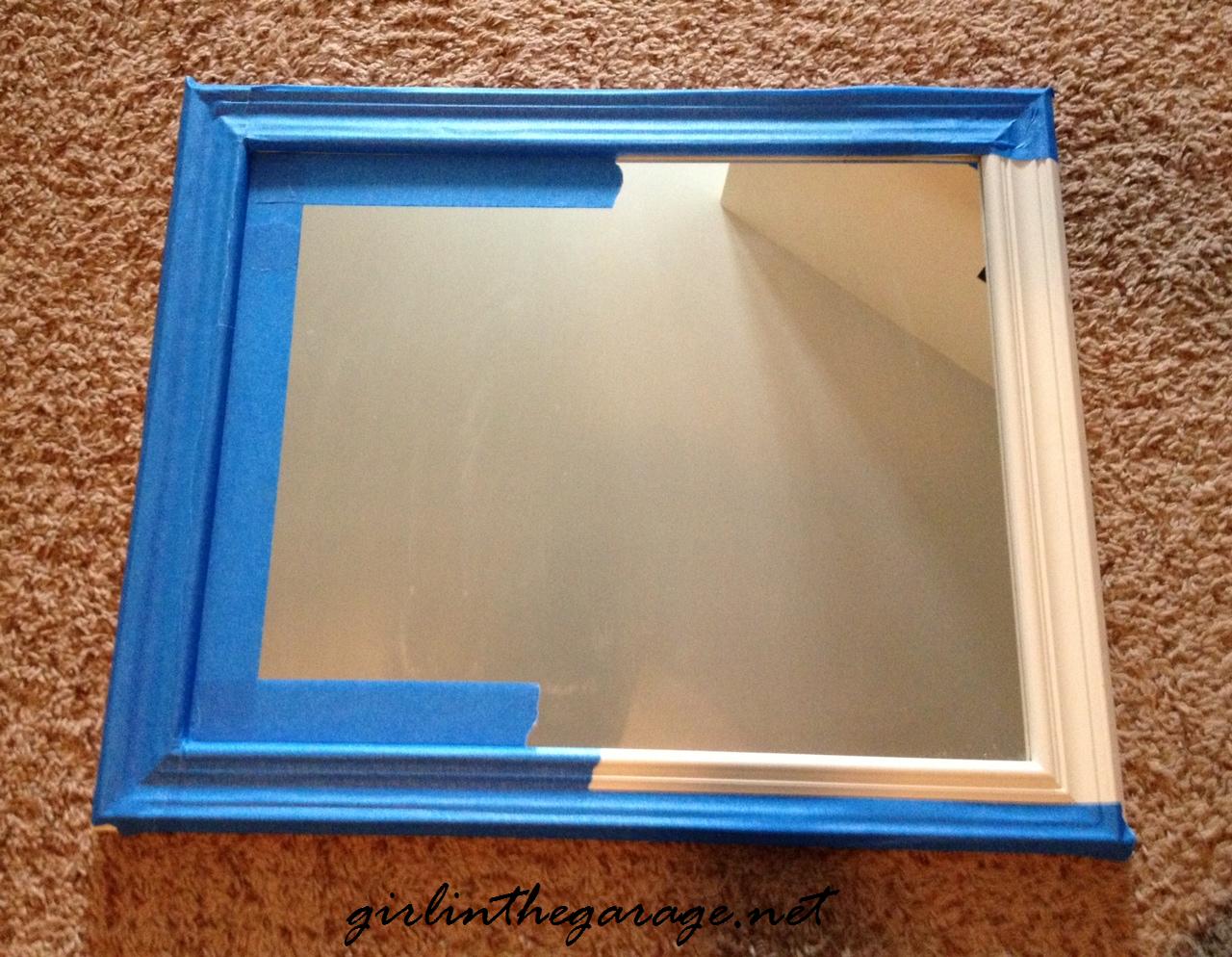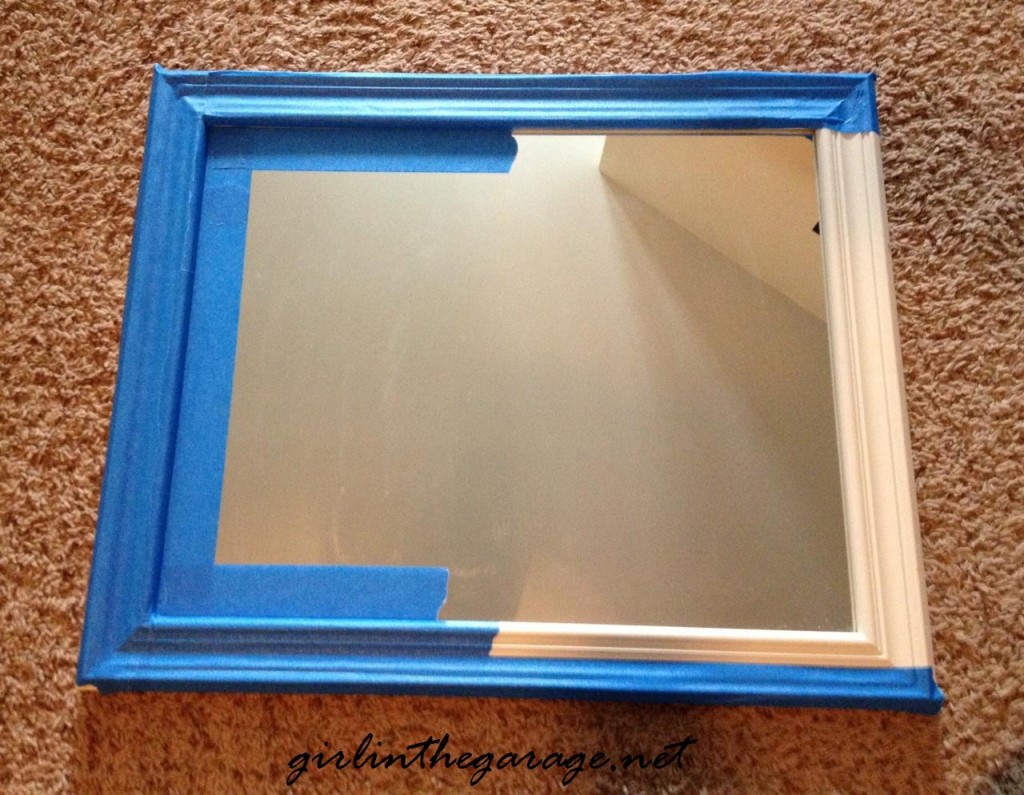 Then on the cardboard I drew the words "Joy to the World" by freehand and traced a couple stars.  I very carefully cut them out, giving myself a blister in the process from cutting through so much thick cardboard.  🙁    So my advice to you here would be to use scissors with a soft handle, or a thinner cardboard material that would be easier to cut.  Then I rolled a bunch of tiny pieces of scotch tape and used them to stick the words and stars to the mirror.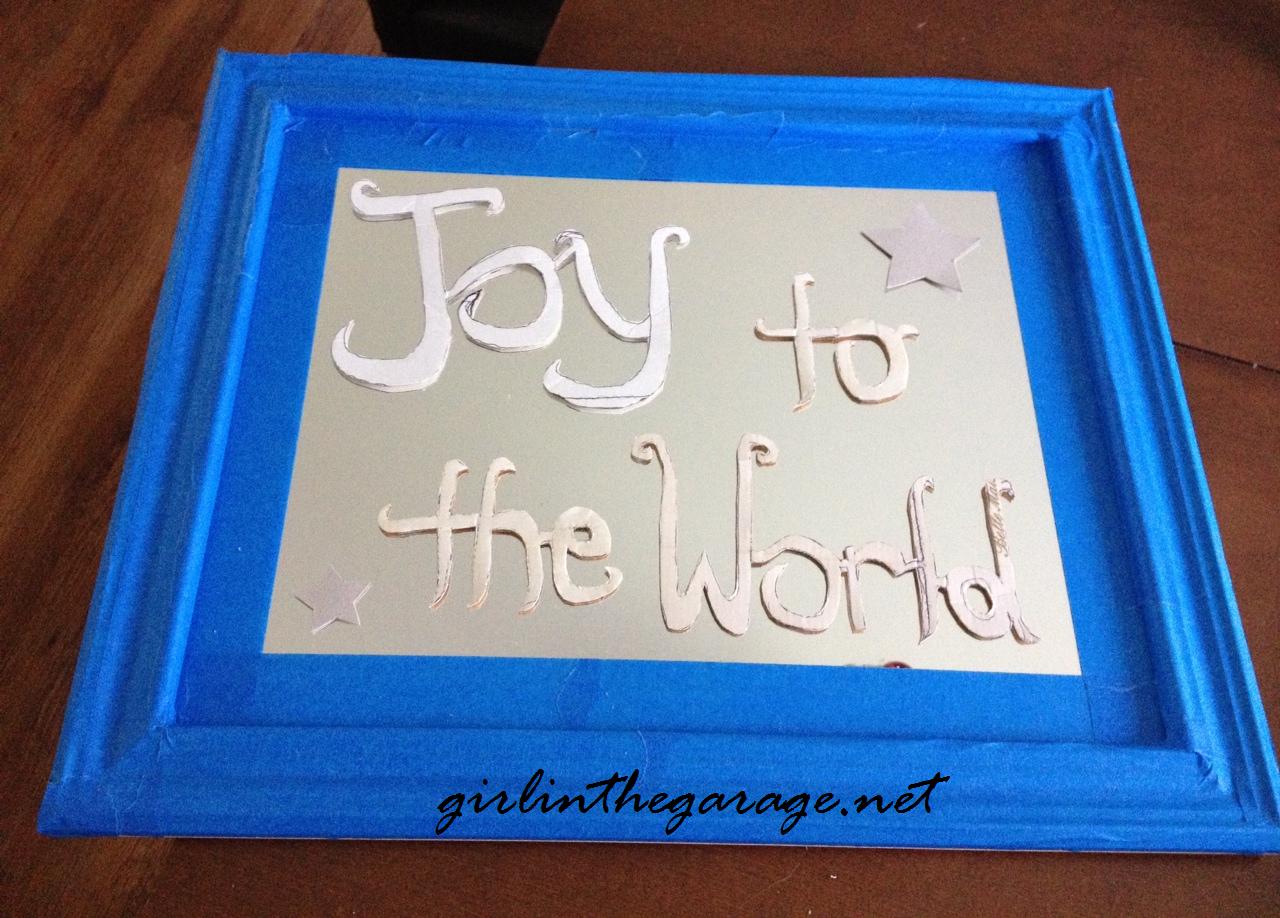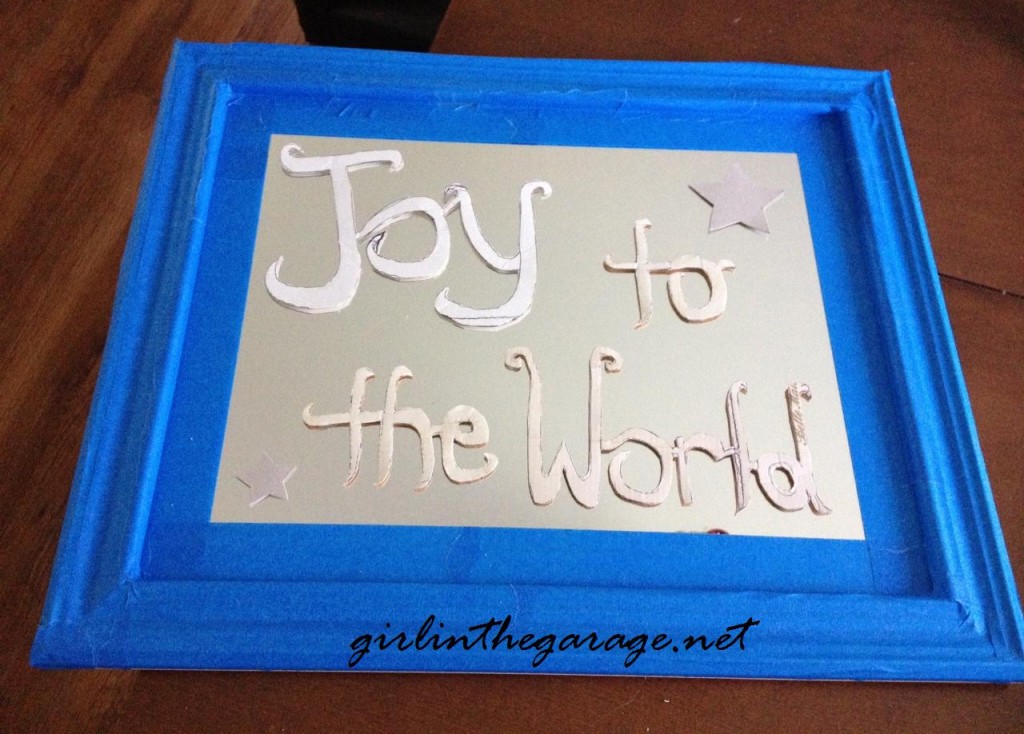 The next day was the nicest day in the long-term forecast at 40 degrees and a bit windy- but it was my only shot unless I wanted to wait till March to finish this project. (No thanks!)  So outside I went.  Always remember with spray paint to have proper ventilation (that's why it's best to use outside) and it should be a relatively warm day with little to no wind.  Luckily, the spray paint went on quickly and evenly with no hiccups- thank goodness, since this was my first time using it!  After waiting about 45 minutes for it to dry, I removed the tape and my homemade stencils.  This is what I found: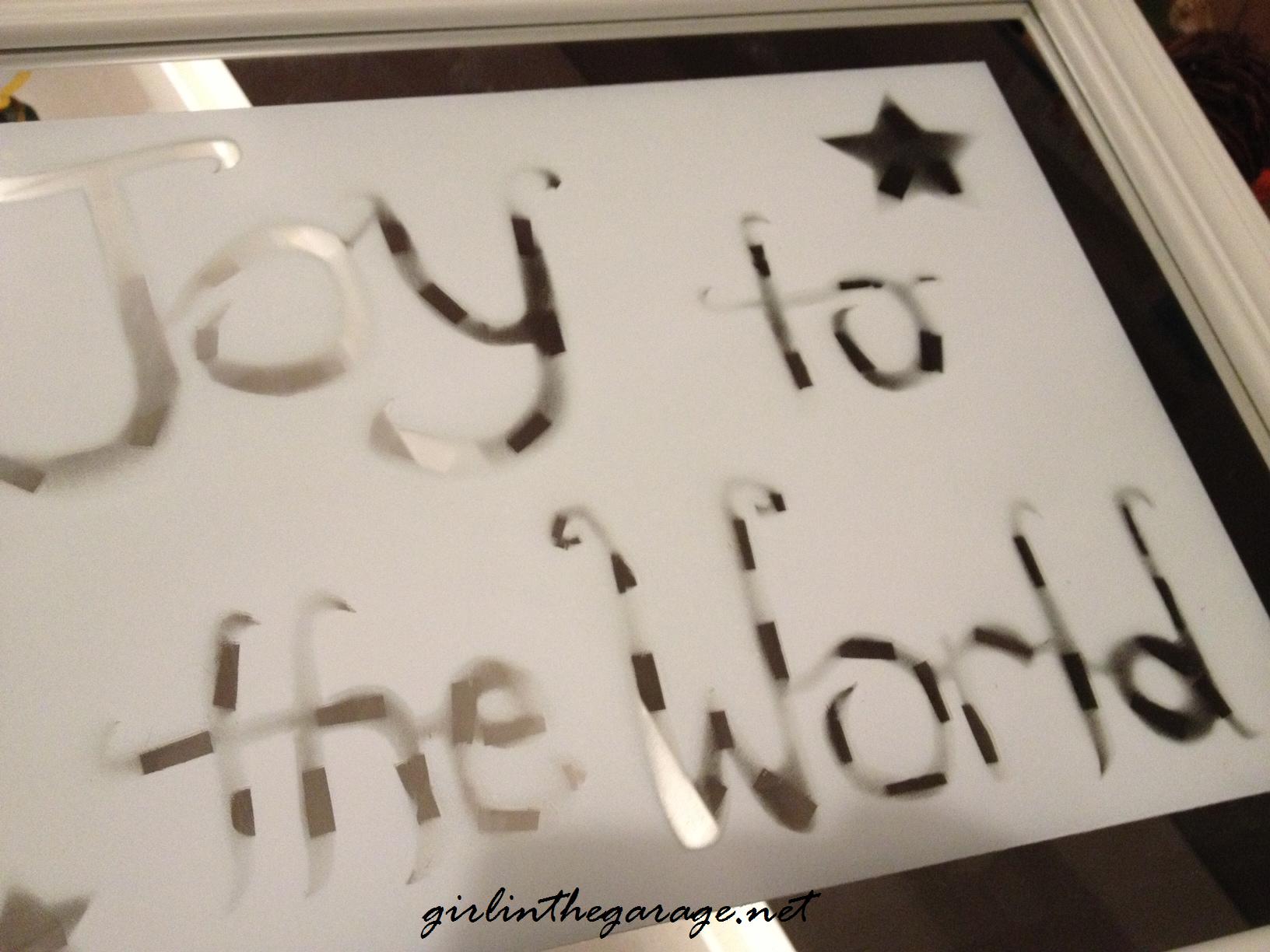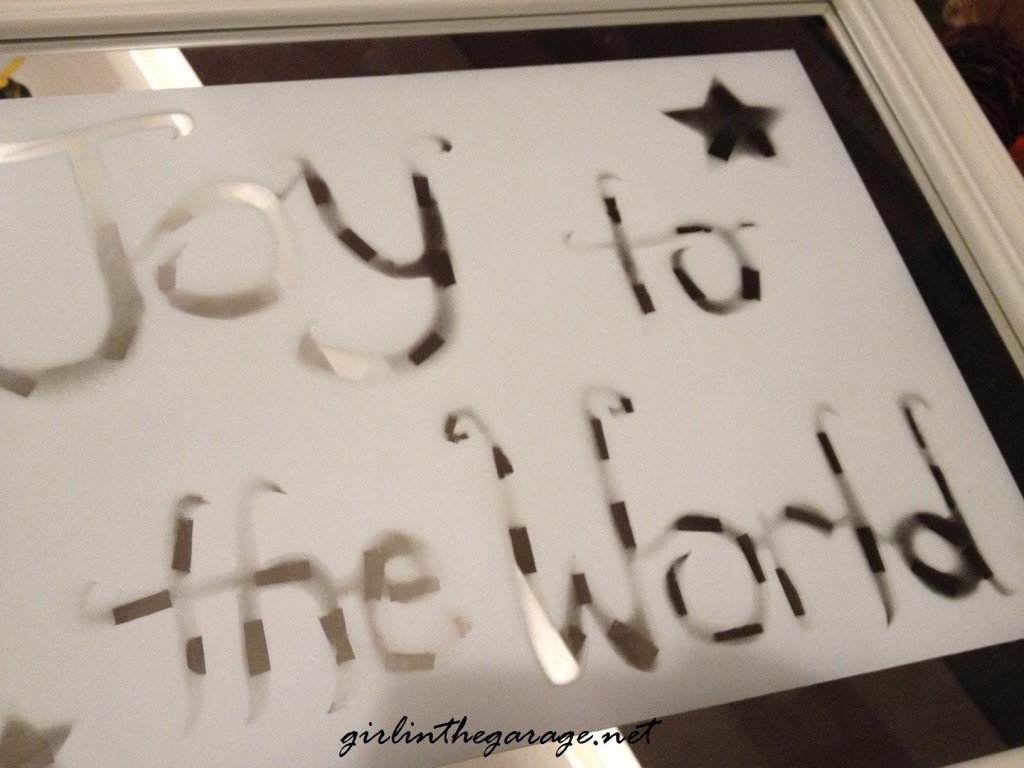 Darn.  The spray paint had sneaked its way under my stencils and gave an interesting candy cane stripe to my words where the tape didn't cover.  Still festive, but not what I was going for.
Thankfully the wonderful world wide web suggested that I use nail polish remover, and it worked like a charm!  I retraced my letters with a Q-tip dipped in it and you couldn't even tell there were candy cane stripes only moments before.
I set my finished project on the mantle in front of a picture that was already up there because I thought it had a cool double-frame vibe going on.
Joy to the World , the Lord is come!
Let earth receive her King;
Let every heart prepare Him room,
And Heaven and nature sing,
And Heaven and nature sing,


And Heaven, and Heaven, and nature sing.
I wish you and your loved ones all the best this holiday season! 
Jen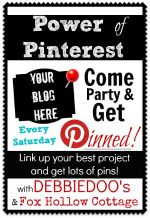 Join the GITG Community
When you join this thriving online community of 90,000 creative souls, you'll be inspired to discover hidden artistic talents and learn skills to boldly face DIY projects with confidence.
You'll also receive my free guide "Just Paint It: 7 Tips for Transforming Furniture with Confidence."