I hope you all had a wonderful Thanksgiving holiday with your loved ones.  I know I did, celebrating with my family on Thanksgiving day and then traveling to visit my in-laws on Saturday.  Family, food, and fun times!
I do love turkey and gravy and all the other yummy holiday dishes, but I have to confess, up until this year I mostly just enjoyed the benefits of eating and didn't participate in the meal preparation process.  My mother and sister (and in-laws) seem to have been blessed with superior cooking talents but sadly it does not come easily for me.  However I was determined to make a change – why the heck not?! – as this is turning out to be a year of firsts for me and for stepping outside of my comfort zone. (Spolier alert: I did NOT cook the turkey or anything else too elaborate… baby steps, people!)    😉
I started with breakfast on the day before Thanksgiving- I found a recipe on Pinterest with a picture that looked absolutely delicious!  This is my Cinnamon Roll Bake (cassarole):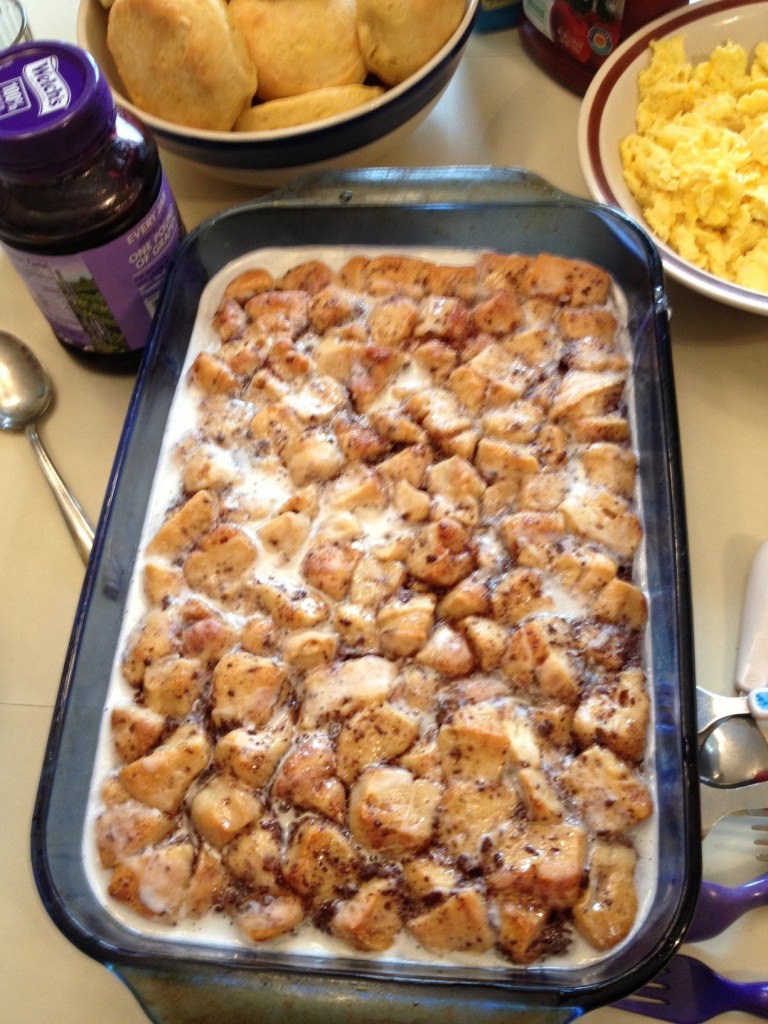 Here is a link to the recipe I used:  http://ohmysugarhigh.com/cinnamon-french-toast-bake-from-pillsbury-recipe/    The only difference is that I didn't add the nuts- and next time I will use less syrup because the bottom was a little too moist and I'm pretty sure it was from the syrup.  Otherwise- it was SO good and if you like sweets, you need to try this!
For Thanksgiving day I tried two new recipes (also found on Pinterest)- baked macaroni and cheese which tasted good but the recipe seemed to be geared to feed like 30 people, but since there were only 10 of us, I kept having to make changes after I had already started it.  Also it seemed way too complicated for simple macaroni and cheese.  If I make it again I will definitely search for a new recipe.
The second dish I made was Parmesan Roasted Potatoes.  The first recipe I found was from an English website so I started converting the measurements but then decided to Google an American recipe.  (lol)  I ended up combining the two since they were a little different and I had already bought most of the ingredients for the English version.  Here it is right before I put it in the oven, because I was bad and forgot to take an "after" picture before we ate it.  I used red potatoes, olive oil, parmesan cheese, rosemary, and a few other things.  Next time I will use more parmesan cheese.  Also- I did not use five full sprigs of rosemary- I only used about half that and the taste was still very potent and delicious!  This recipe will definitely be making future appearances at the dinner table!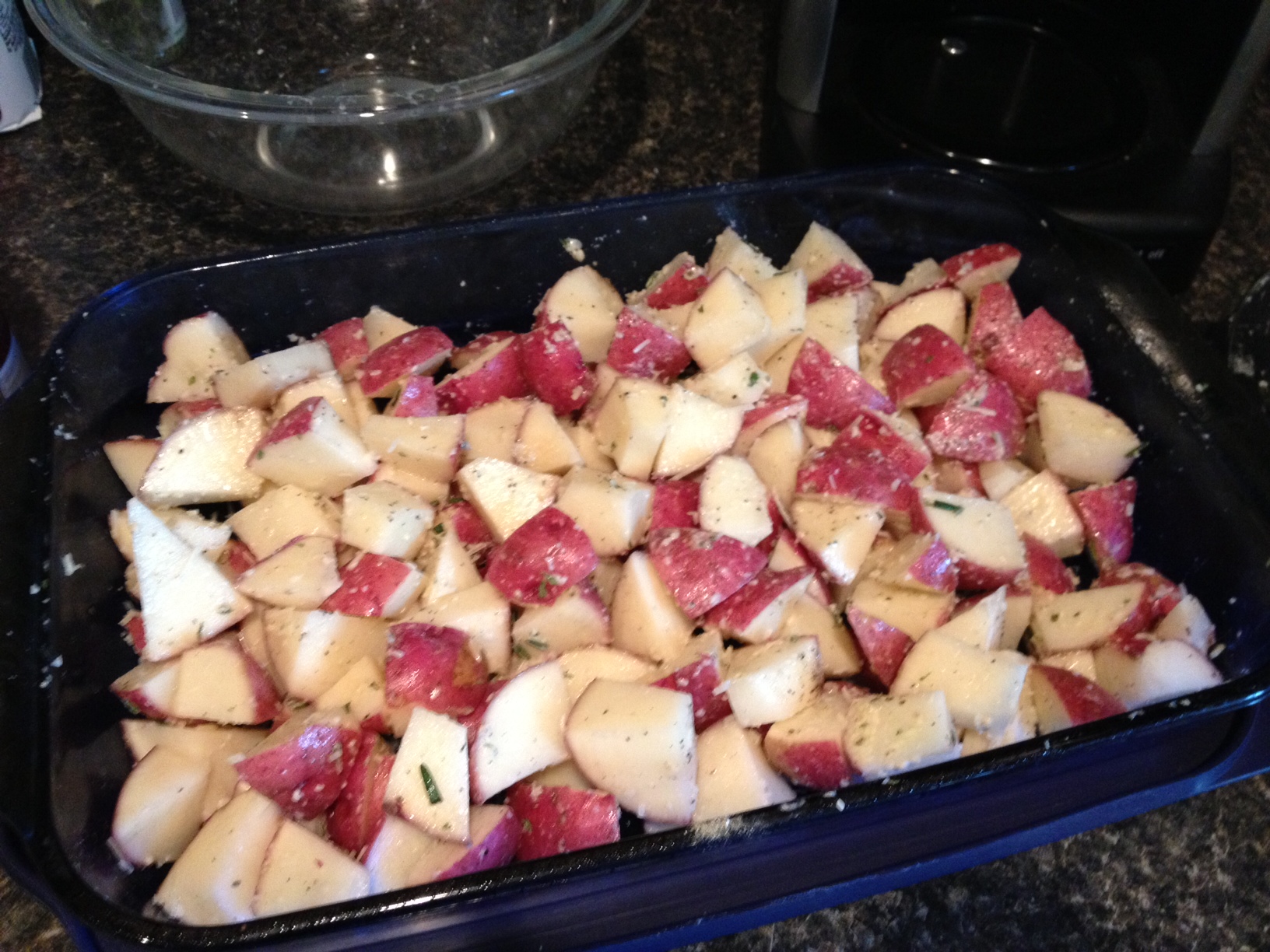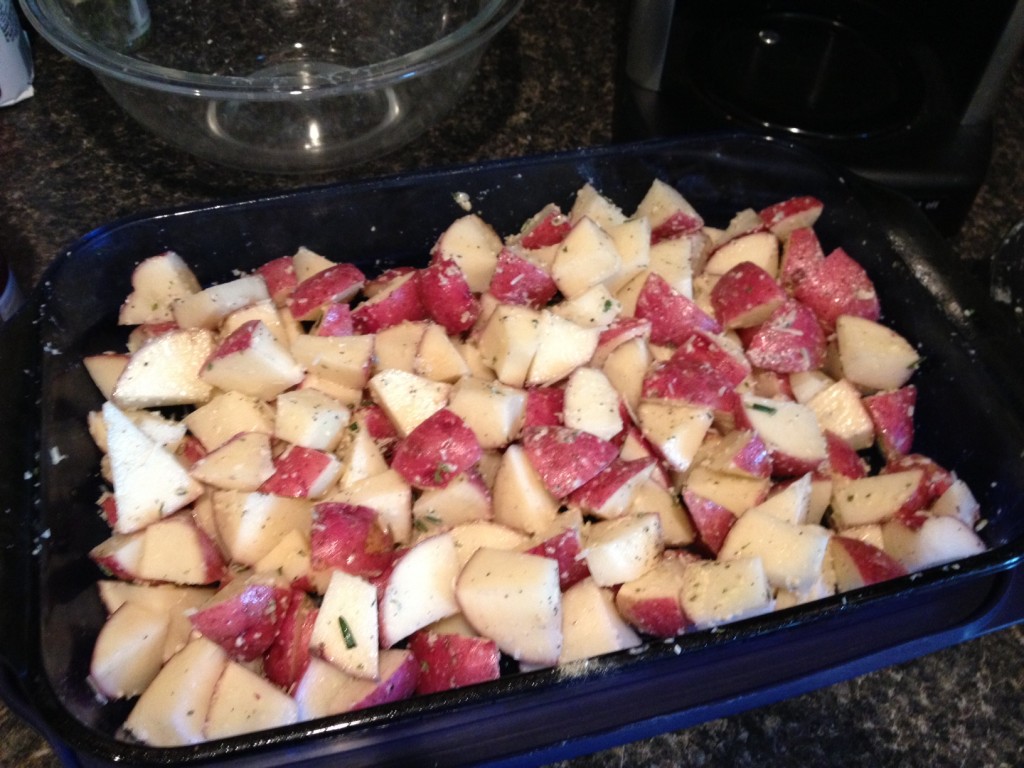 BBC recipe:  http://www.bbcgoodfood.com/recipes/5050/parmesanroasted-potatoes
American recipe:  http://whatsgabycooking.com/parmesan-roasted-potatoes/
Funny story:  When I was trying to convert the BBC recipe, I thought it called for 8kg of potatoes which is about 17lbs!  I almost passed out until my sister helped point out that I only needed 1.8kg (about 4lbs).  Much better, or I really could've fed 30 people (or more)!
And just for fun, here are a couple pictures of my boys from this long weekend: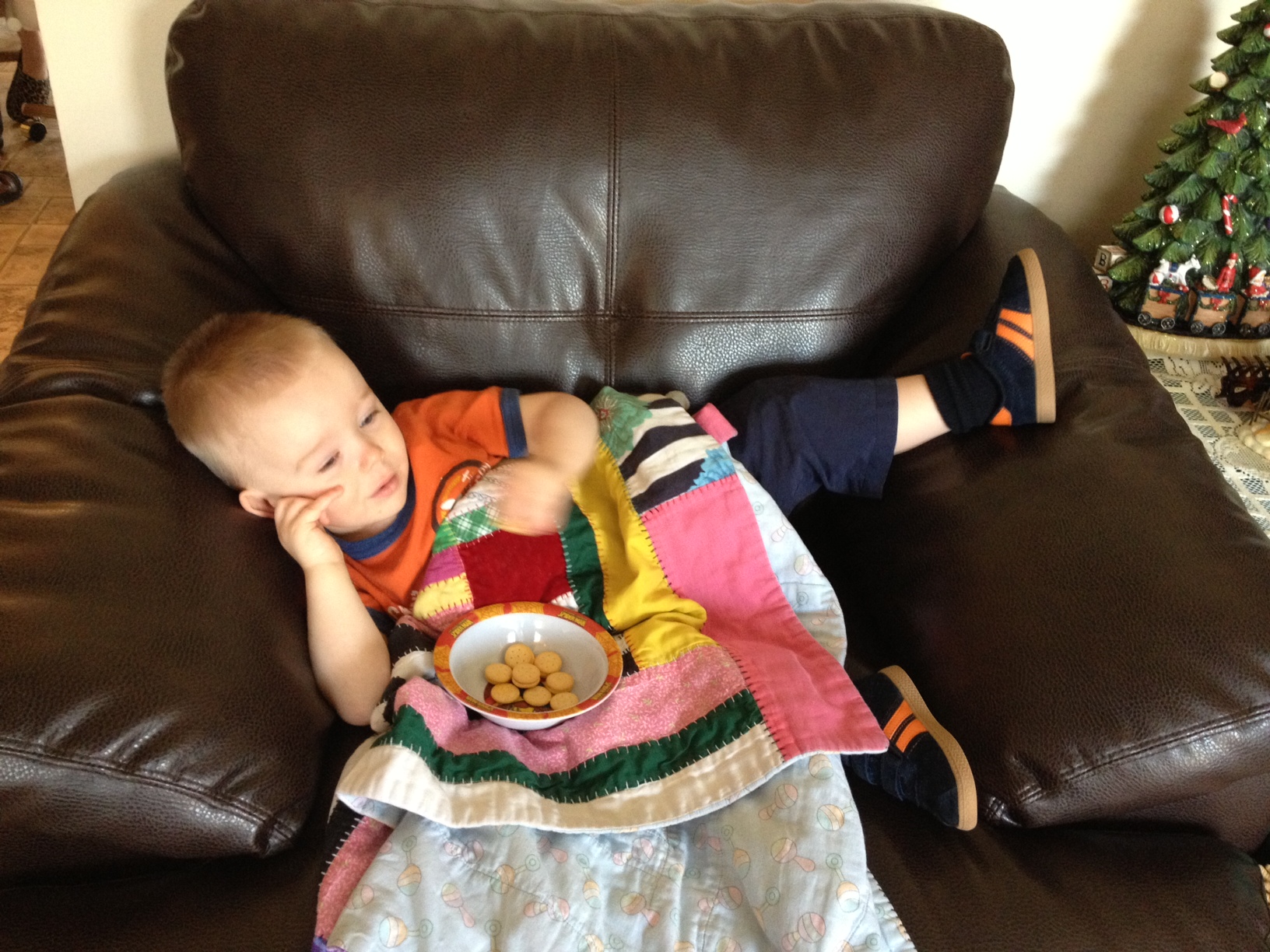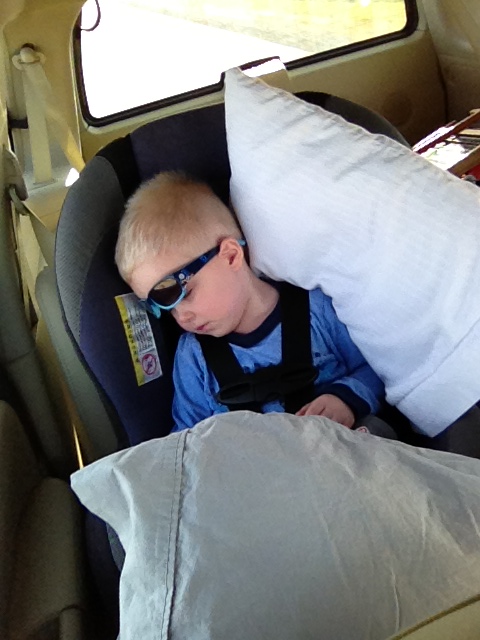 Happy Holidays!   Jen
Join the GITG Community
When you join this thriving online community of 90,000 creative souls, you'll be inspired to discover hidden artistic talents and learn skills to boldly face DIY projects with confidence.
You'll also receive my free guide "Just Paint It: 7 Tips for Transforming Furniture with Confidence."